By Emily Gray
Published 29/09/20
Updates 06/10/2021
2021 might have already given us plenty of frights, but one we can get on board with is Halloween - at least we can actually plan the scares for one day. Get the neighbours talking by going all out and dressing your house with the most extra decorations. Need inspiration? Don't worry we have you covered:
Flowers Box London
Flowers aren't just for every other time of the year… they're for Halloween too and premium florists, Flowers Box London, create incredible autumnal boo-quets (yes we went there) arranged in pumpkins. They're ideal as a not-so spooky but impressive centerpiece for your table or if you want something that little bit extra then we say go for the Orange Carnations Pumpkin - that's right a whole pumpkin made entirely of carnations!
www.flowersbox.co.uk or find them on Instagram @fllowersboxlondon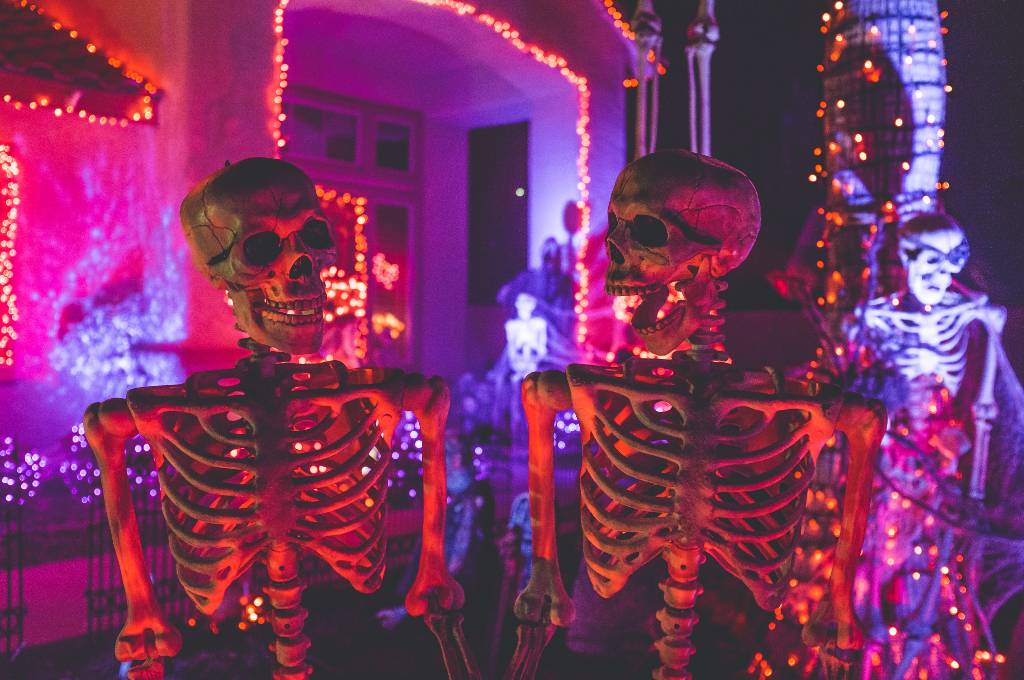 Anya Banks
Want your house dressed for Halloween? Fancy spiders crawling across your walls, skeletons on your railings, gold pumpkins on your doorstep or diamond studded skulls on your dresser? It's time to embrace your inner Addams Family and decorator, Anya Banks can help you do just that. Anya provides bespoke designs (including installation and removal if needed) tailored to exactly your theme, whether that's a warm and autumnal, dark and sophisticated or something suitably scary for children.
wwww.anyabankschristmasdecorator.co.uk or find them on Instagram @anyabankschristmasdecorator
Essentially Floral
Based in both London and Derby, Essentially Floral can bring a little bit of ghoulish glamour or spooky sophistication to your Halloween dinner party with blood-red roses, gold and black pumpkins or trails of foliage. They have all the finishing touches to give your scary soirée that je nais se quoi.
www.essentiallyfloral.co.uk or find them on Instagram @essentiallyfloral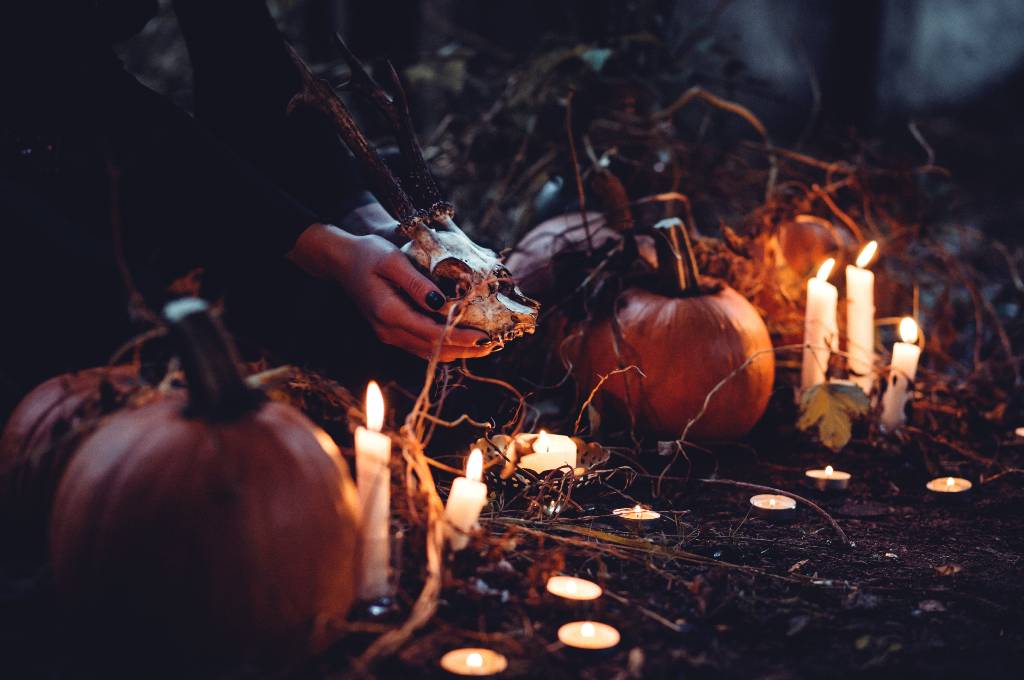 So Lets Party
After last year's small gatherings, this year we're going all out, and make it a Halloween+ with over the top decorations. We're talking black sequin table cloths, creepy cobweb covered candelabra, a pile of skeletons or a Halloween birdcage. Event decorators, So Lets Party, can provide the fitting and styling or you can get DIY kits if you're feeling creative.
www.soletsparty.co.uk or find on Instagram @soletsparty.co.uk
Julia Charles Event Management
If you want to get the neighbours talking with the ultimate haunted house then look no further than Julia Charles Event Management, working both in the UK and internationally the team curate bespoke devilish designs for both commercial and private parties. Not only do they sort the decorations but they also organise frightening feasts and can provide the entertainment including jump scare performers just to really give you another fright in 2020.
www.juliacharleseventmanagement.co.uk or find them on Instagram @juliacharlesevents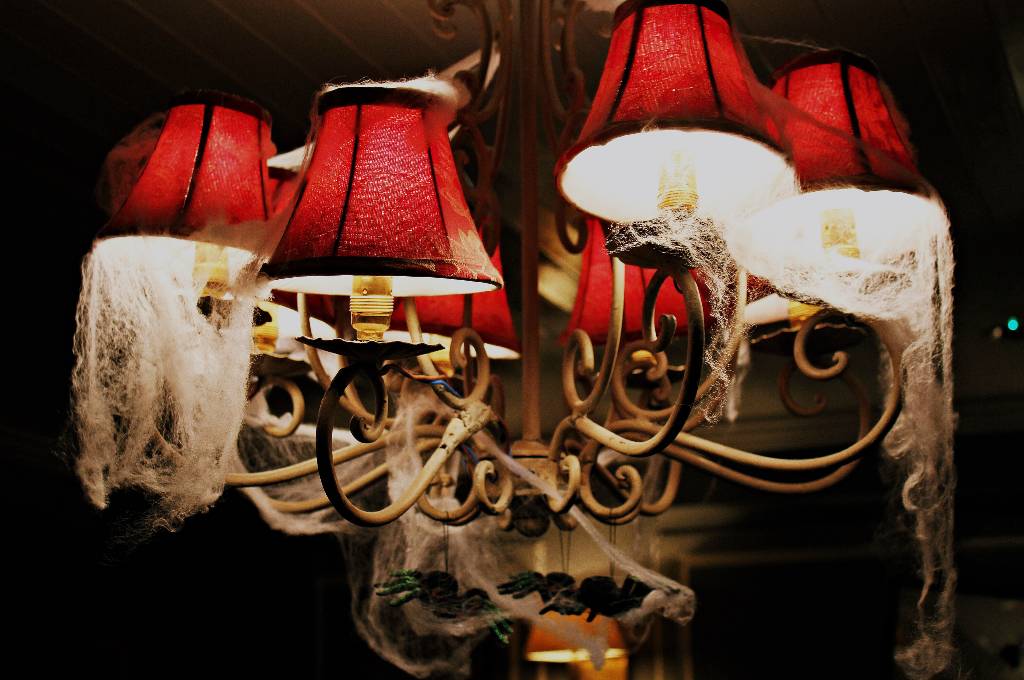 Theme Traders
With clients including Formula One heiress Petra Ecclestone and having helped with Jonathan Ross' now renowned Halloween parties, Theme Traders, is all about the most lavish and theatrical props. Hiring props from Theme Traders can give you those Instagram film-esque moments with smoking cauldrons, creepy projections on walls, gothic tombstones - if you know you fancy turning your garden into a graveyard or haunted forest.
www.themetraders.com or find them on Instagram @themetraders
G.O.A.T Live
With 20 years' experience in the industry between them, founders Becky and Milly certainly know about how to plan exceptional events, the ones that you'll be thinking about for a long time after. Working with companies, brands and individuals, their first aim is to find out what you really want from your event and then their next step is turning that into a reality. So if you want to turn your house into a mystery maze, an abandoned castle or an immersive prison (as they have before) they're the people to go to.
www.goatlive.co.uk or find them on Instagram @goatlive_events