Published 28/10/21
Famed for its glamour, be it boats, hotels or residents, Lake Como is one of the most picturesque spots in Italy and a little slice of it can be found on Kensington High Street at Como Garden.
The Italian restaurant opened last year, no mean feat in such a turbulent time for hospitality, by twins Alberto and Arian Zandi, co-founders of Emerald Hospitality Group, who own the famous Zuaya London, which opened in 2018 and serves up a fusion of Latin American dishes. As well as El Norte in Dover street, Mayfair, a Spanish luxury restaurant opening in November 2021.
Bringing the glorious gardens of Lake Como to Kensington, the restaurant features trailing foliage sweeping across the ceiling, running through trellises and adorning the walls. An olive tree stands over the intimate booths whilst potted plants, citrus trees, statues, stone floors and marble complete the Mediterranean alfresco dining vibe.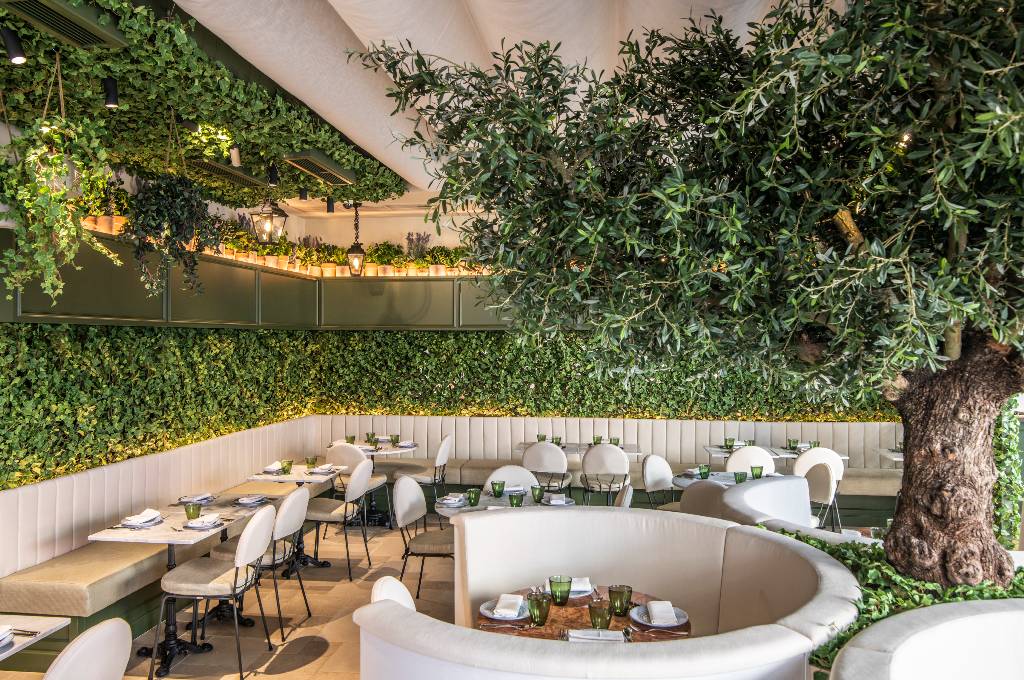 Like its sister restaurant next door, Zuaya London, Como Garden is a tapas/sharing concept restaurant with a menu of favourite Italian dishes from across the country. And the brothers' love of pasta has been included with a collection of fresh homemade pasta dishes. The a la carte menu is divided into Antipasti Tapas, Pastas and Carne E Pesce Tapas with the recommendation being around three courses per person, and dishes are generous in size so there is definitely enough to share. We assume, rightly or wrongly, that this means three courses and then dessert, because 1) we always have space for dessert and 2) choosing just three dishes was too hard.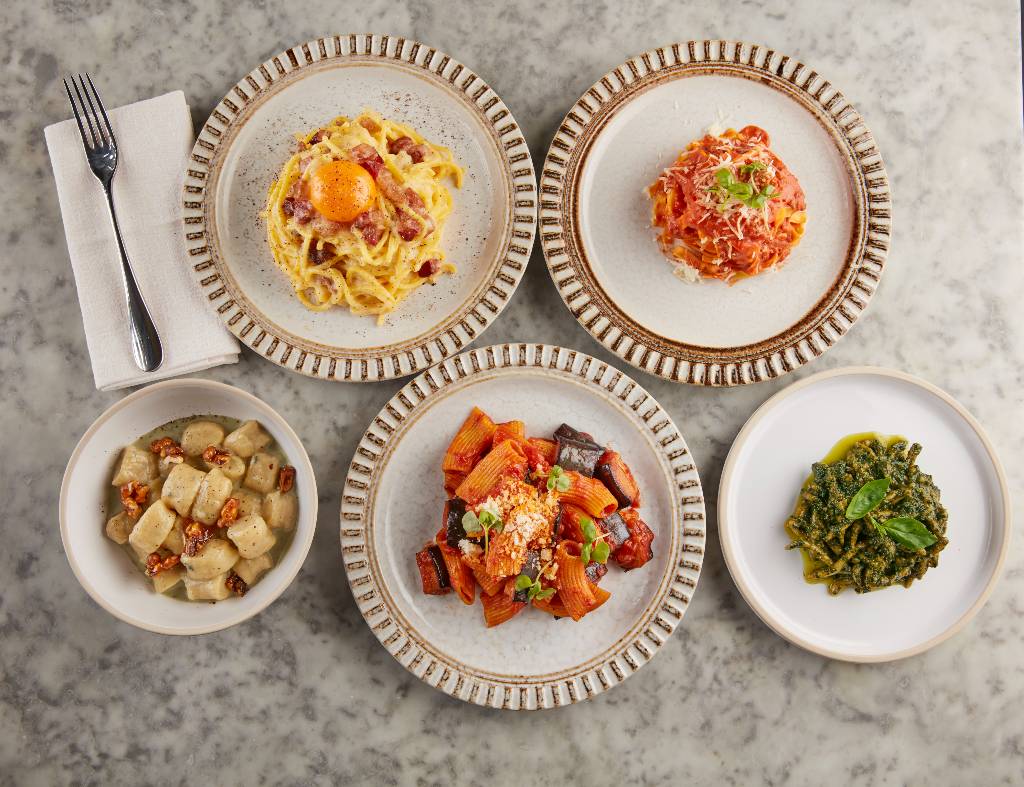 Dishes include the likes of truffle, pecorino and taleggio cheese raviolo, gnocchi with gorgonzola and caramelised walnut, Amalfi lemon baby chicken and grilled octopus with gremolata and roasted potatoes. There's an excellent fresh dish of deliciously creamy burrata with pesto, sweet Datterini tomatoes and topped with pine nuts which instantly transported us to sunnier climes. After the pesto in the first dish we needed more and ordered the Trofie Al Pesto, fresh short pasta Liguria and nutty pesto - an absolute must for fans of pesto. Whilst if you're looking for something a little richer, you can't go wrong with the comforting Paccheri al beef ragu, it's the sort of dish that cold autumnal days are made for.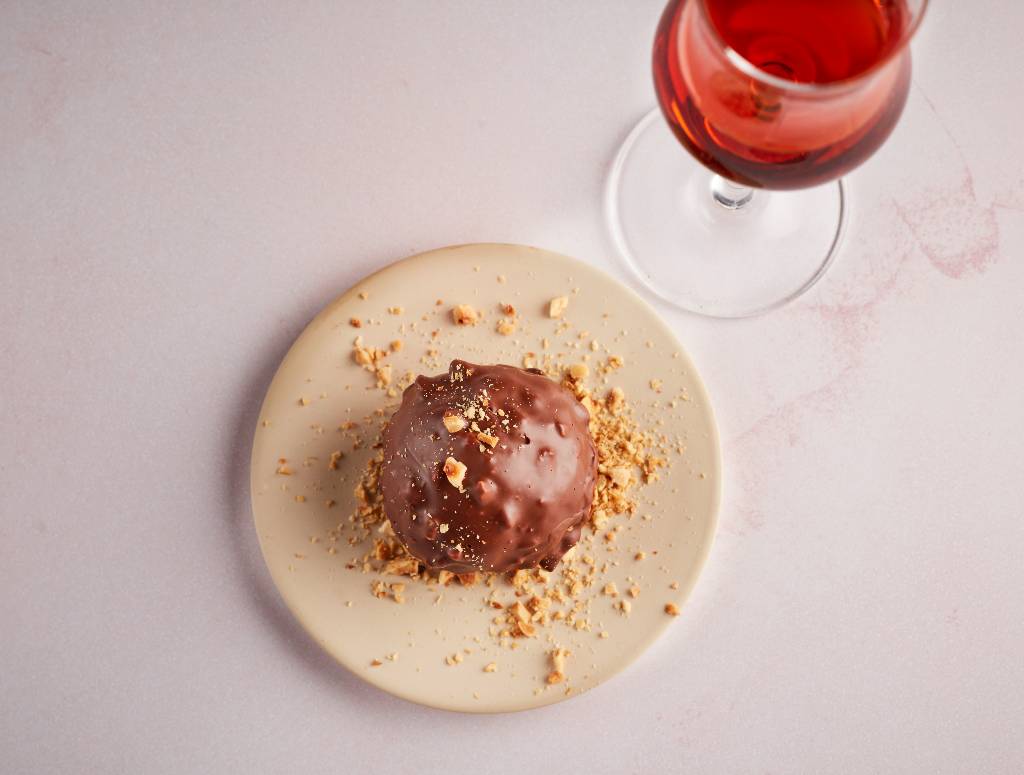 The simple but exquisite dish of Beef Tagliata also makes an appearance on the menu and of course we had to order it, having not had it since we last visited Italy pre-pandemic. Dry aged sirloin thinly sliced, grilled and served with mixed leaves and Parmesan, simple but perfect. Zucchini fries are crunchy and utterly moreish whilst the bread is so good, you're at danger of filling up too quickly on it.
Dolci's include the Como Ferrero Roché, which is becoming a firm favourite, gelato and the tiramisu. We chose the latter, not overly boozy but just as indulgent, it was a decadent end to our Italian feast.
Como Garden, 37 High Street Kensington, London, W8 5ED