By Elizabeth Greatrex


We are always searching for pieces of art to adorn our home with. A Picasso, a Monet, a Hockney. But why? For many reasons. Art has so much more than just one purpose, it certainly isn't there just to be aesthetically pleasing. Art breathes life into a setting, it inspires, it soothes, it impresses, it always manages to stimulate interesting conversation. And probably two of the most important things to consider is that firstly, a piece of art is a great investment. And secondly, it will often last a lifetime.
While we're on the topic of impressive art, it's time to talk about one particular art form that has caught my eye recently. An art form that although dates back centuries, could not be more sought after in modern times. I'm talking about crystal art. More specifically, Bohemian glass art sculpture.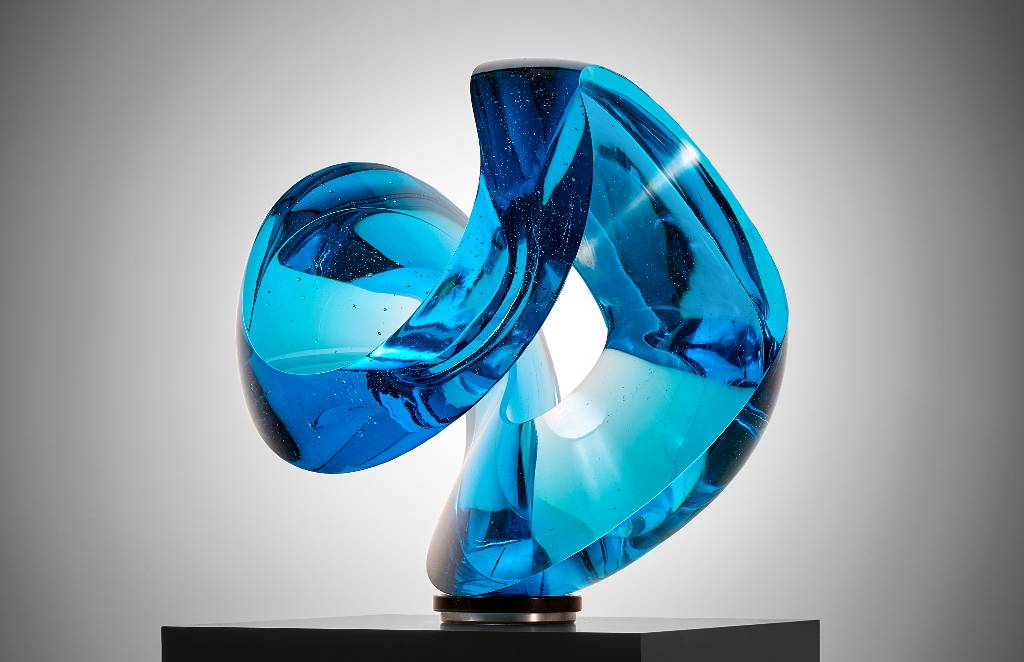 Bohemian art craftsmanship originated deep in the historic lands of Bohemia, an area in the north part of the Czech Republic. As mentioned, this is an ancient art form with archaeological sites dating production back to the 13th century, yet this incredible craft has remained prevalent for centuries, and has become internationally recognisable for its high quality, and beautiful, inventive designs.
With the help of Crystal Caviar, the high-flyers, mega and professional collectors and investors of the world have taken quite the fancy to Bohemian glass sculpture.
But what is Crystal Caviar? You might ask.
The beginnings of the company can be seen in 1995, when founder Marek Landa realised the potential to create a business out of this incredible art form. Then in 2010, Crystal Caviar was born. Ever since, the company's dedicated team have been working with both up-and-coming and acclaimed Bohemian glass artists to create and design stunning, luxury bespoke glass chandeliers and crystal sculptures for big residences, yachts, and five-star hotels. And it's no wonder, every piece in the collection is extremely intricate, beautiful and completely unique in design and shape. Impossible to miss when walking into a room, they make quite the impression. As they should, they take years to design, produce and safely install, and can cost from £10,000 to 3 or 4 million pounds.
In 2019, Bohemian crystal and Bohemian glass is serious business, as I came to understand when meeting with Crystal Caviar's business developer, Selma White, who is working to build the company's presence in London. I met Selma at Raro Showroom in St James's, where two sculptures by the company's most acclaimed artist, Vlastimil Beranek, are displayed.
Elizabeth Greatrex: What's so special about crystal?
Selma White: The thing about crystal sculptures is, you just can't copy them. They are completely unique. For example, a piece of crystal always has bubbles in, and even if somebody melted the same piece into the same mould, it would never be the same.
"Crystal isn't going to disappear, it's going to be there forever. Crystal sculptures can last for millennia. It's not a biodegradable material. We have pieces in our collection that are over 5000 years old, but they look like they were created yesterday. It's a good investment to have. If you like the look of crystal. It's a nice piece to have, to match with your art on the wall."
EG: What are the sculptures modelled on? Is there always a particular idea or theme that inspires their creation?
SW: It depends on the artist, and what they want to create. Some are inspired by nature, for example with Michaela Smrcek, she is all about nature. Her sculptures look like melting ice or fallen trees. They are not clear looking crystal but have more of a 'dusty' appearance. But it's supposed to be like that. It's her art, her creativity. Vlastimil Beranek in comparison, loves to create certain shapes. If you walk around the Aqua Orange sculpture here for example, you will see a heart.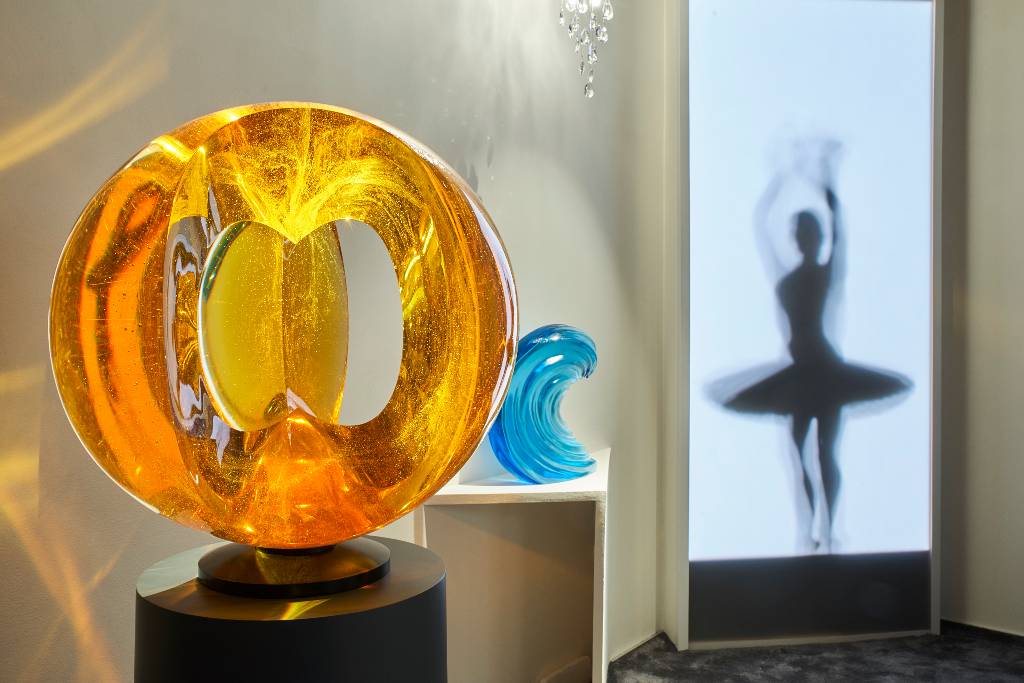 EG: Who are your typical clientele?
SW: Ultra-High Net Worth or High Net Worth Individuals. Art collectors and investors. People that want to buy and hope that the value will go up. Which it will. Then there are big corporate cooperations that want to say thank you to someone by sending them a nice sculpture. A lot of clients are interior designers because they suggest something for a client. We had one client that wanted private jet model made out of crystal in multicolour. Then we had a guy that's developing perfumes. Every single bottle in reusable perfume bottles. It costs around £500 for a bottle without the perfume in it. The future of perfume will not be in plastic bottles. It will be that you go to Selfridges and re-fill your perfume. We can do anything with crystal.
EG: So those that buy Crystal Caviar's products often buy to sell?
SW: They buy to keep and see what happens. Then there are governments, that want to give nice pieces. Our clients can be anything from a millionaire that wants a nice sculpture in their house, to yacht owners that want something really impressive on the entry of their yacht that matches their chandelier. They are selling, quick. Crystal is coming back.
EG: How expensive are the chandeliers?
SW: One chandelier can go up to three or four million. So, ours started on 10, and the most expensive I think, would have been around five hundred thousand. The bigger they get the more complicated they are, the more money they cost, because it's all hand-made, it's not something you just produce.
EG: How many artists are there?
SW: There are seventeen, and the number is growing. They only work with us; they are exclusive to us. Because we make all their sculptures. So, when it comes to our customers, I would ask them, who are you, what do you want and what is your budget. Then I would appoint them to an artist that creates their own sculpture. Then the sculpture is made and delivered.
EG: What is your aim for the near future?
SW: What I'm focusing on is selling the art. We are always represented on the big yacht shows and art fairs, but we are hoping to make a showroom soon, or a gallery that can hold a big exhibition of Beranek sculptures. So that's my aim, that's what I would like to achieve in London, Paris or New York. At the moment, we have a big gallery in the Czech Republic which holds all the sculptures. There is a lot of value in them.
EG: Are there any competitors to Crystal Caviar?
SW: Oh, plenty, there are lots of small companies that are competitors when it comes to the chandeliers. It's good to have competition. There are company's that are big and well-known. But they're not as personal to the client as we are. If you don't order something for three million, the head person will not talk to you. The director of our company will speak to you no matter what you buy. It's more personal.
When it comes to Bohemian Crystal sculptures, (it's very important to mention it's Bohemian Crystal), there isn't anyone of our size and scale. It's non-existent. Our sculptures are completely unique, as are the mirrors and wall cladding that we also sell.
EG: Tell me about an exciting project that Crystal Caviar has done?
SW: We did an Open-Air crystal sculptures exhibition in Hawaii and an underwater crystal sculptures exhibition in Mallorca. The underwater exhibition could only be visited by diving to a place where the crystals were submerged under the sea. Crystal is very durable, you see. If you are just a snorkeller you can look around the first few sculptures, which are not placed too deep. However, those who deep see dive could go lower and see others. The sculptures changed colour underwater; they looked beautiful. This project was the first ever under water exhibition of Bohemian crystal sculptures.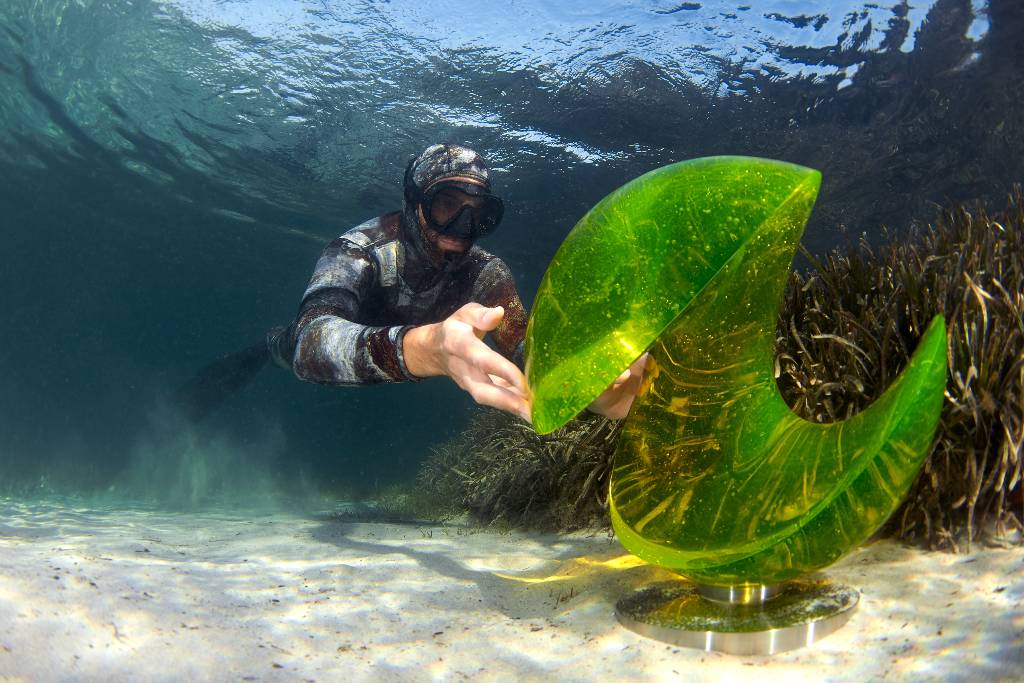 Even in the midst of competition, Crystal Caviar is truly a one-off. The company have come a long way since their inception, yet the future of this exceptional brand appears brighter than ever; as Marek Landa and his team continue to collaborate with the world's most talented artisans to show the world the true beauty, splendour and potential in Bohemian art craftsmanship.
What need is there for a Monet in your living room when you could have a Beranek?
We look forward to seeing Crystal Caviar develop their presence in London, and continue to grow their collection of incredibly beautiful, unique sculptures and chandeliers.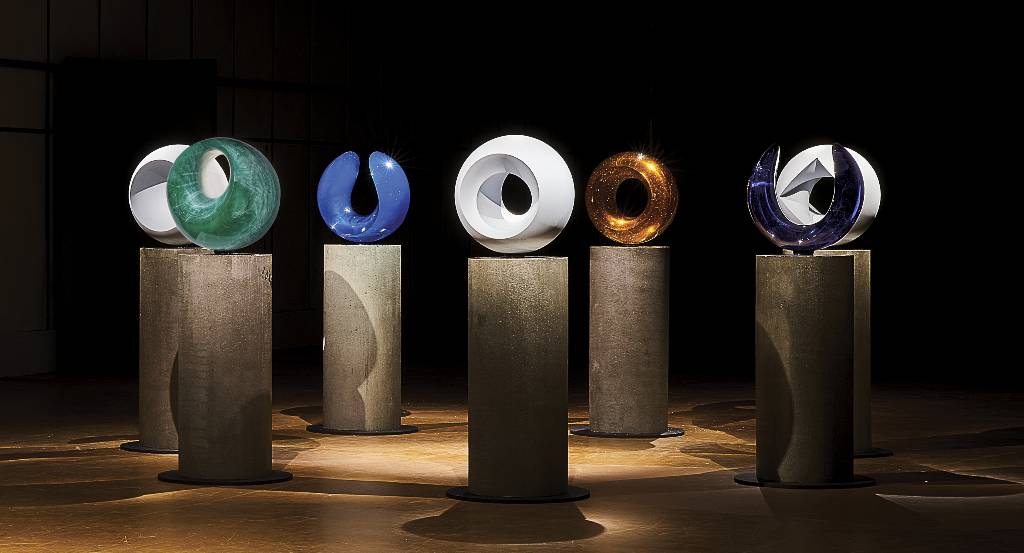 You can check out the work of all Crystal Caviar here.