"The most wonderful time of the year is upon us once again. After the stress of last year, it is time to wrap up, grab your scarf, and feel the festive cheer. Holiday spirit and Christmas joy have overtaken London this year - if you are looking for those extra special events to attend, look no further." Luke Severn
Time to show off those skating skills - Christmas in London wouldn't be complete without mentioning the spectacular and picturesque ice rinks across the city. Champagne house Moët and Chandon have taken over Somerset House and created a stunning ice skating rink straight out of a classic Christmas movie. The beautifully illuminated courtyard, sitting underneath the 40 foot Christmas tree is nothing short of a fairytale.
If you aren't one for ice skating (or just not very good), no need to panic, just off of the courtyard is The Skate Bar which serves festive inspired cocktails and the perfect selection of Moët champagne. Whether you're keen to get on the ice or stay in the warm and relax, Somerset House caters to everyone's Christmas desires.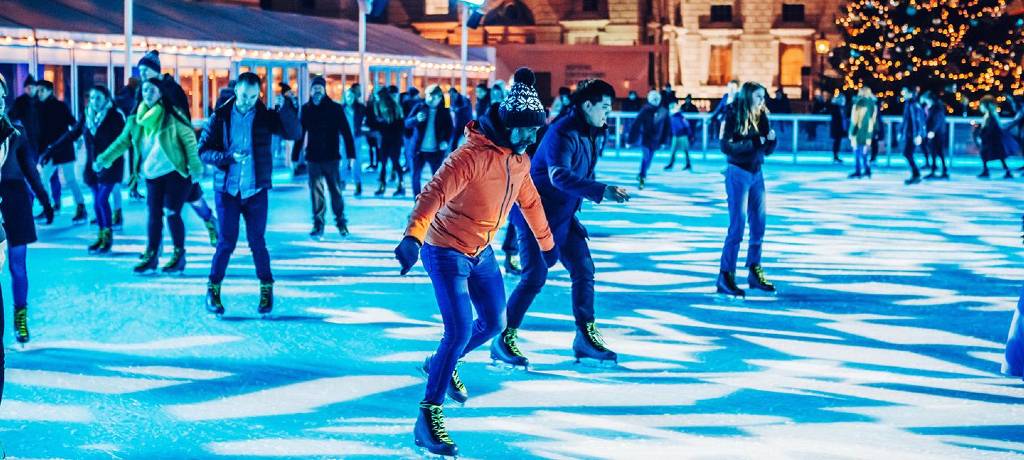 Credit: www.somersethouse.org.uk
Does this winter feel a lot colder than before? For those keen to stay in the warm, Claridge's is offering a festive afternoon tea. Held within the iconic hotel's Foyer and Reading Room you'll find yourself being sung festive carols as you indulge in delicate finger sandwiches, handcrafted holiday treats, and perfectly selected teas. It wouldn't be a Claridge's Christmas without trying the Christmas pudding. The famous dessert is traditionally stirred to perfection by the entire pastry team in their annual ritual dating back over 100 years.
The Claridge's Festive Afternoon Tea is served until 3 January 2022.

Credit: www.claridges.co.uk
As nice as an afternoon tea can be, it's not the most filling of meals. If you're anything like me, a nice hearty Christmas dinner is, by far, the most exciting part of this season. If you're a bit of a traditionalist and refuse to eat anything but turkey on a special day then Holborn Dining Room is the best place for you. At £175 per person, guests are served up a full menu featuring starters like baked lobster thermidor tart or wild smoked salmon, alongside mains such as the classic turkey and cranberry with one of the fluffiest and delicious Yorkshire puddings in all of London. All this is perfectly paired with a warm and cosy setting in the dining rooms.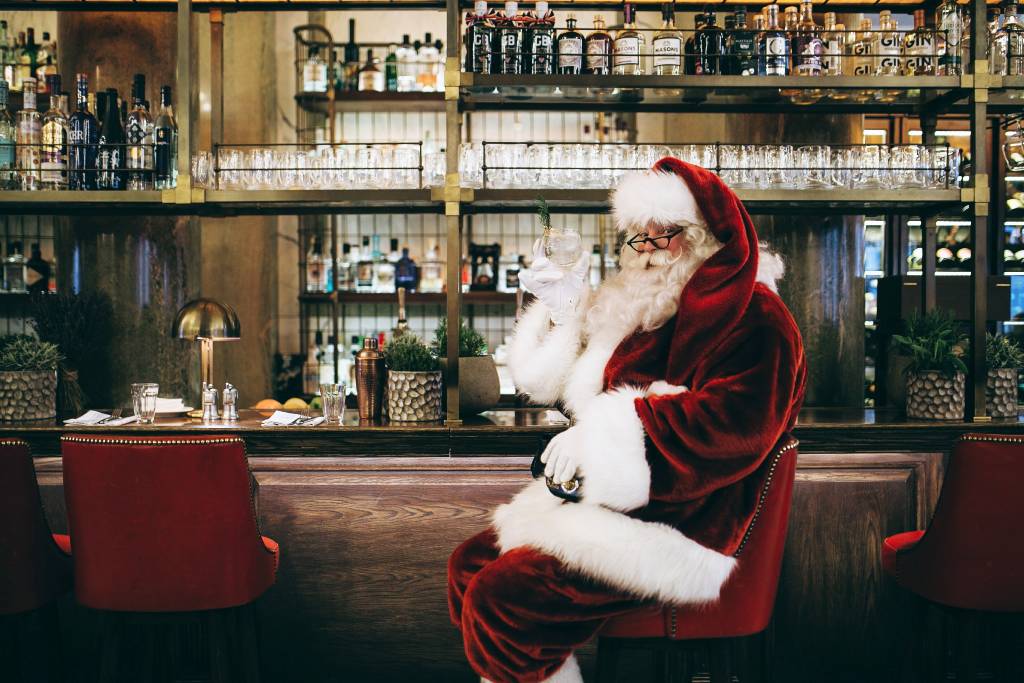 Credit www.holborndiningroom.com
For those of you who aren't too picky about what to eat for the big day, Ginza Onodere in St. Jame's may be a good choice. The stylish and elegant Japanese restaurant celebrates Christmas in a traditional Japanese style. The food served here is presented with the most precise attention to detail. Dishes are created with luxury, high-quality ingredients created with the most delicate hands. Enjoy some wagyu sukiyaki, black cod, prawn tempura, and lobster. Ginza Onodera are taking bookings at £150 per person. Eating here is definitely a must for those who aren't as fussed about tucking into a turkey.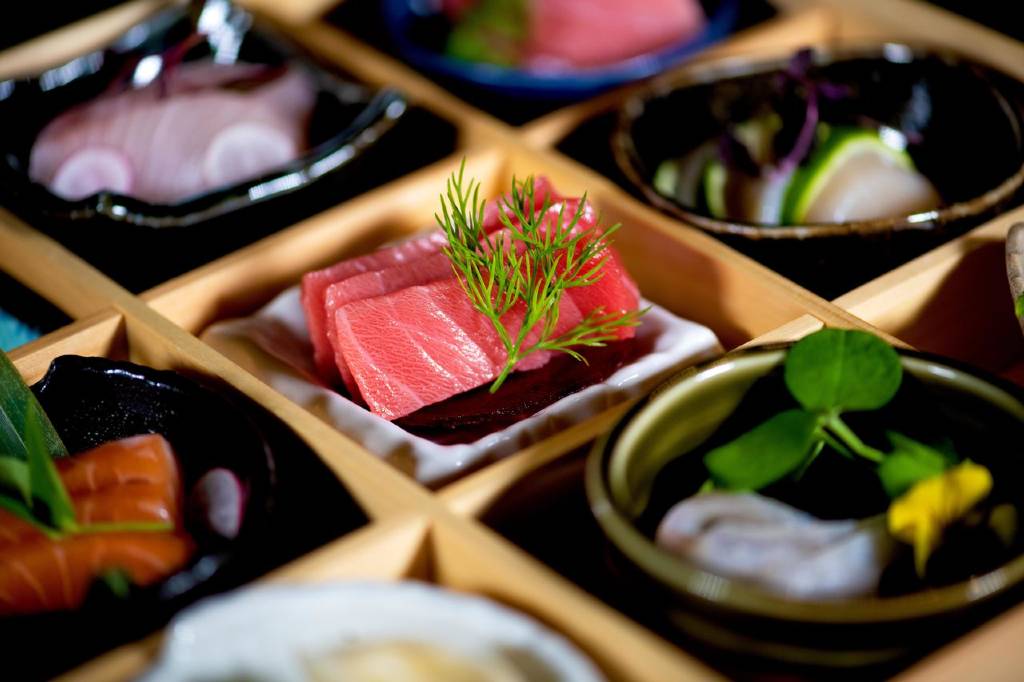 Credit: www.ginza-stjames.com
Sometimes it can be a struggle to get into the Christmas spirit. What better way to feel that magic and joy than listening to some festive carols. Venture down towards Westminster Abbey and head to St. John Smith Square.
Immerse yourselves in the many festive concerts occurring throughout December. A Westminster Christmas is taking place on the 8 December. The Choir of the UK Parliament where all work together to gather and perform for one night of holiday joy. Following this, on the 10 December is the performance of The Choir of King's College, who will be performing their rendition of Rachmaninoff's All-Night Vigil.
As well as this is the Christmas Concert that takes place at Westminster Abbey. The in-house choir will be performing an entire evening of festive music, seasonal readings, and of course, the story of the nativity.

With many other spectacular Christmas concerts taking place St. John's Smith Square is the perfect place to welcome in the holiday season. Tickets and further information can be found here.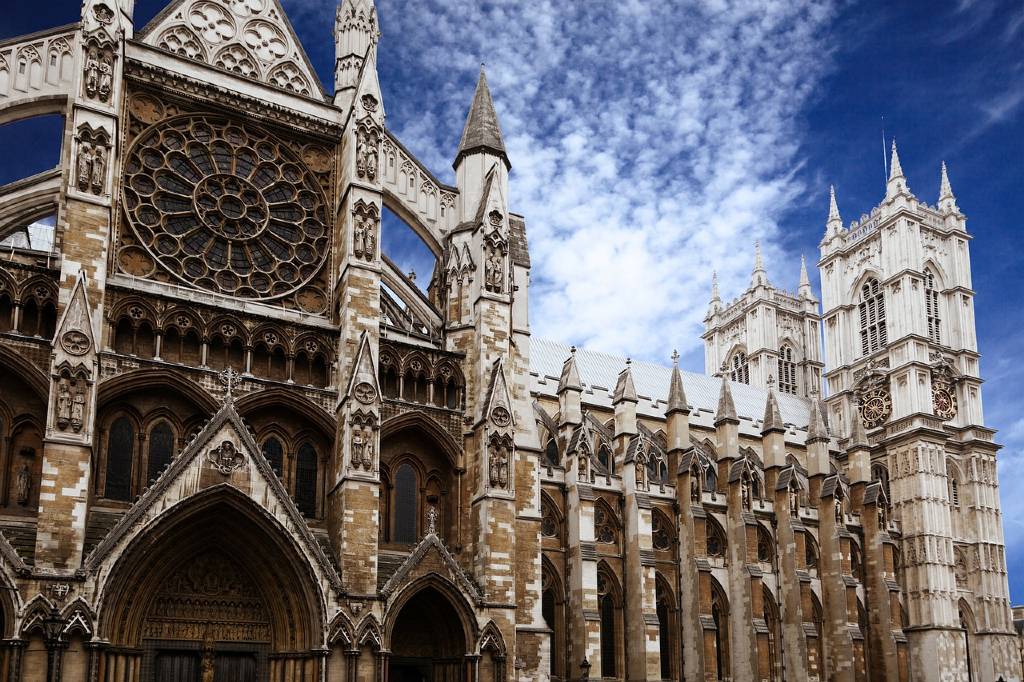 Credit: www.sjss.org.uk
Finding the perfect Christmas present can often be left until the last minute. This, Harrods is hosting a variety of Christmas shopping events throughout the month. Throughout December the lower ground floor of Harrods is dedicated to Christmas and features their legendary Christmas world combined with a whole host of events. Throughout this month, events such as the Chanel No.5 takeover, the Dior Spectacular Beauty Pop-Up and Chempeng x Labehood Pop-up are all taking place in the Knightsbridge store. If you are struggling to find that perfect gift, head down to Harrods this month and enjoy the festivities.

Credit: www.harrods.com
Much like the ice rinks scattered across the city, igloos and pods are popping up everywhere. The idea of sitting in a make-shift igloo outside of your favourite bar or restaurant might not sound like the ideal place but it can also be quite romantic and charming. One of the best places to experience this is Coppa Club. Coppa Club, Tower Bridge is the host of a section of pods that create a beautiful dining experience right next to the Thames with the perfect view of Tower Bridge itself. The glass domes were created in collaboration with Laurent-Perrier champagne. During the winter the pods receive the addition of sheepskin throws and cosy blankets. Perfect for those cold nights spent outside. Coppa Club Igloo's are available to book now.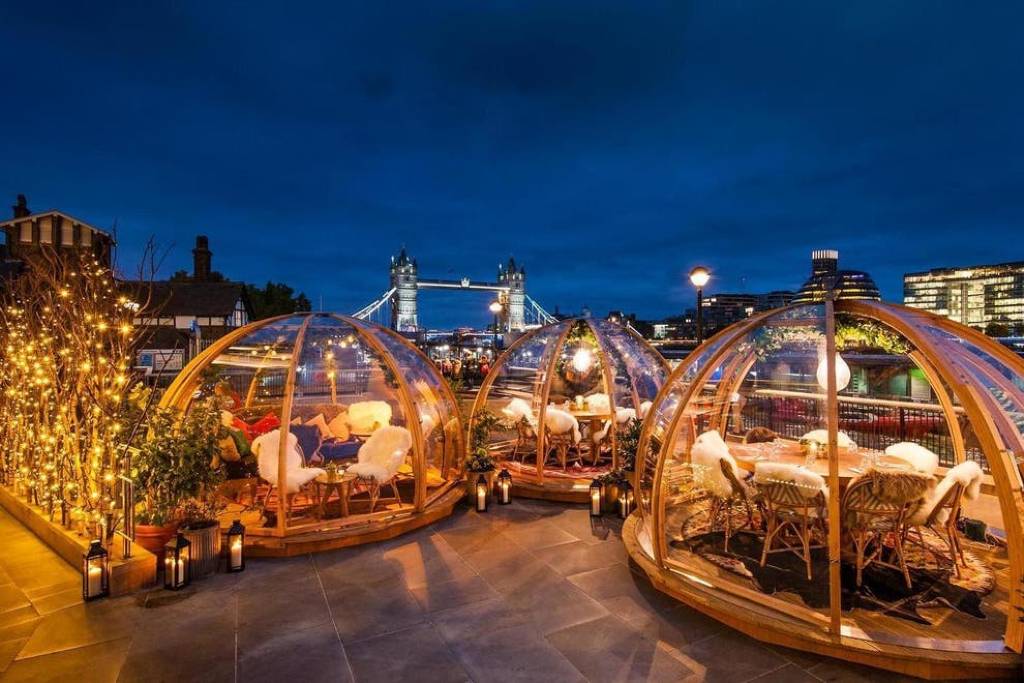 Credit: www.coppaclub.com
Whatever mood you find yourself in this Christmas, London has plenty on offer to enjoy. Rather than just decking the halls and staying at home, explore the city, drink some mulled wine and celebrate the holidays before 2021 draws to a close.