By Emily Gray
Published 6/8/20
Founded by Jack Galliano and Amrik Nagra , Galliano Dining is a bespoke fine dining and events company changing up the catering industry with a fresh outlook and a 360° approach. We caught up with Amrik to talk dinner parties, residencies and their move into consultancy.
Emily Gray: How did Galliano Dining come about?
Amrik Nagra: Jack and I went to school together from the age of 14, but whilst I went off to university and then worked in the city, he trained as a chef at Claridges before going onto The Square and then helped Ben Marks set up Perilla. We caught up for a beer a few years later and realised that we were both ready for a change. Jack wanted to continue to cook but in a way that let him call the shots, I suggested catering for villas and private dinners and we went from there.
We started off looking after Templeton House, it's this incredible Georgian mansion in Richmond - Churchill lived there at one point. We began with a couple of private dinners and canapé parties before realising that not all of the families staying would be able to bring their private chef with them which is where we stepped in. We now look after all the F&B at the house so we can be ready for any event whether it's a corporate event, a private residency for six weeks or a fashion shoot, we can always be there with food on hand!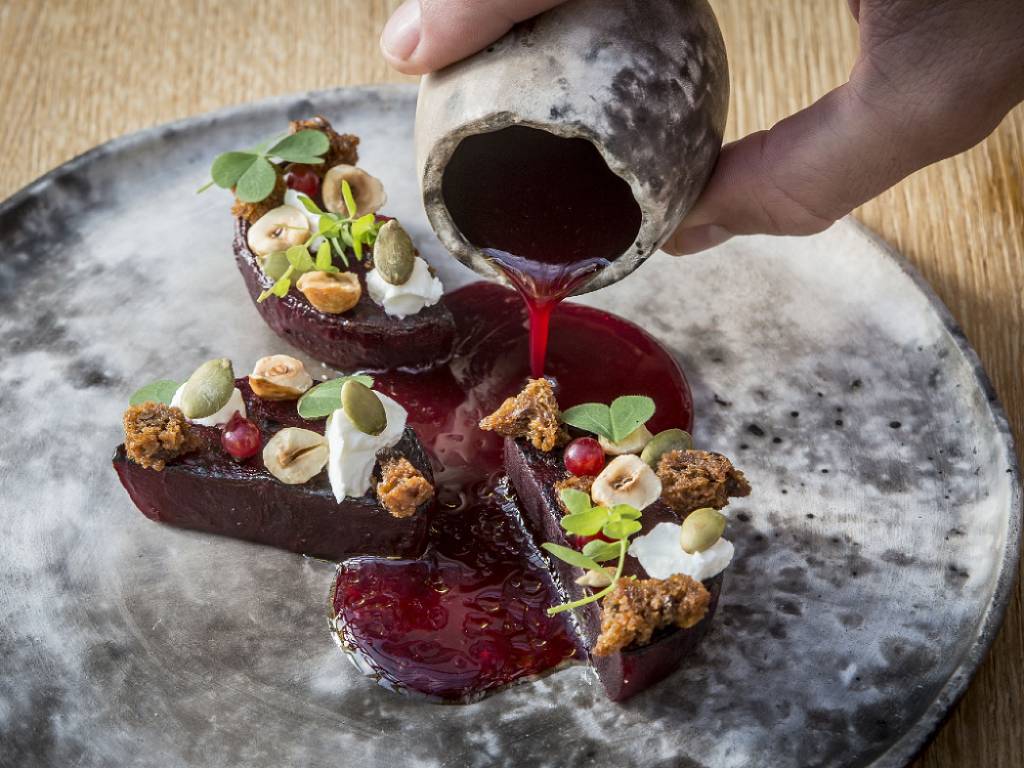 EG: And what do you offer now?
AG: There are now three parts to our catering. Firstly catering for corporate events, we've worked with some great young tech companies, who are full of ideas. We recently worked on a really fun hybrid event which was a ticketed event but it had that private dinner party feel to it, of course we can cater at big corporate events, but smaller events like this you can get really stuck in to.
Secondly there's the private dinners. We can cook either a single private dinner party or cater for a prolonged period of time at a private residency.
And then there is our luxury secondment, we can provide front of house staff and chefs to travel with families when their staff are unable to join them - we're currently working over in Provenance, providing all the catering in a private villa for six weeks! Over the last two years we've worked across the UK, Ireland, the Medditerranean and we're hopefully heading to Nepal later in the year to cook for a group of friends hiking parts of Mt Everest!
EG: What about other elements of an event, do you look after those too?
AG: Yes, we provide all the staff, we can source a venue if needed and we work with a panel of event planners from smaller agencies who each specialise in a certain event so we can find you the best audio equipment for your corporate day or an incredible florist for a wedding.
We can also help private chefs who have been asked to host the event but don't necessarily have the means to do so, we can run the event through our company, providing extra staff and helping with the event design or sourcing suppliers.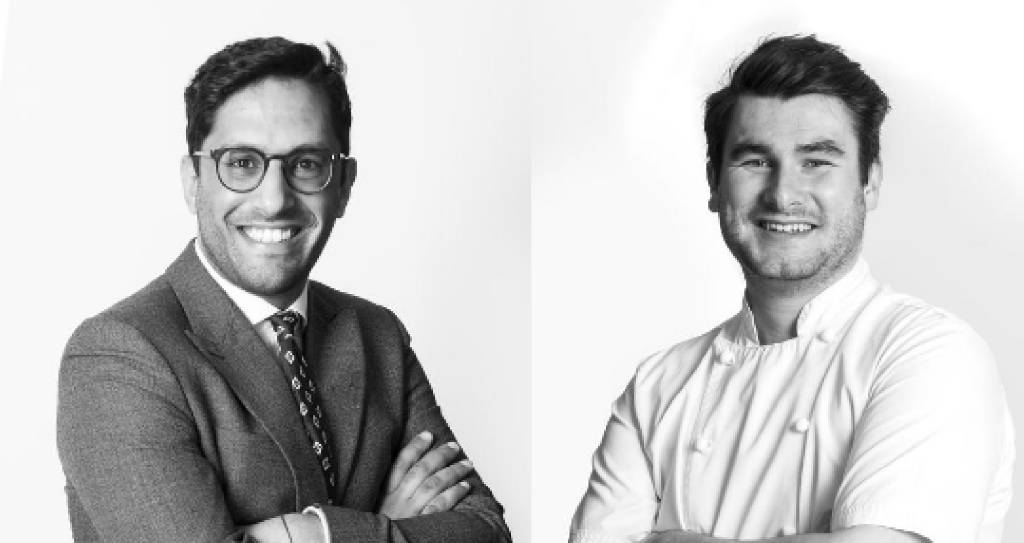 EG: What makes Galliano Dining unique?
AG: We're really keen to show just what can be done with catering, we like to step out of the usual catering box, so to speak. Because our chefs are all either senior sous or head chef in top restaurants it means we can offer something really special, not just your usual cooking. And it means things like busy kitchens where guests are milling around or dietary requirements don't faze us, even if everyone has a different diet!
Getting to know a client is really important too so we can tailor everything to them. Do they have children? Great, we can provide an ice-cream station to keep the children happy after dinner whilst the parents talk. Which restaurants do they like to eat at? Are they open to trying new things? And then once we've got to know them, we write a fresh menu for every event, even if they've hosted 30 events with us - we're always keen to surprise! It's the same with our wines, we find out what a client likes and then work to introduce clients to different wines we think they would love rather than automatically opting for the big or more familiar names.
We've got so much energy to give and we're full of suggestions but we're also open to ideas too. Basically, we really want to lose that transactional element of catering and instead build a rapport with our clients - we count many of them as friends now and we're lucky that a lot of our new business comes from recommendations.
EG: With lock down easing, are you able to cater for private dinners?
AG: Yes! We're really excited to be cooking at private dinner parties again. Of course safety is our first priority for our clients and our staff, so we have to ensure everyone is comfortable in the space so we will come in and do a site visit first. If a client would rather we didn't come into the kitchen then we can still cater for them by delivering the food ready to eat. We're just keen to say that whilst your birthday or dinner parties might not be as big as last year we can still make it a really special occasion with great food.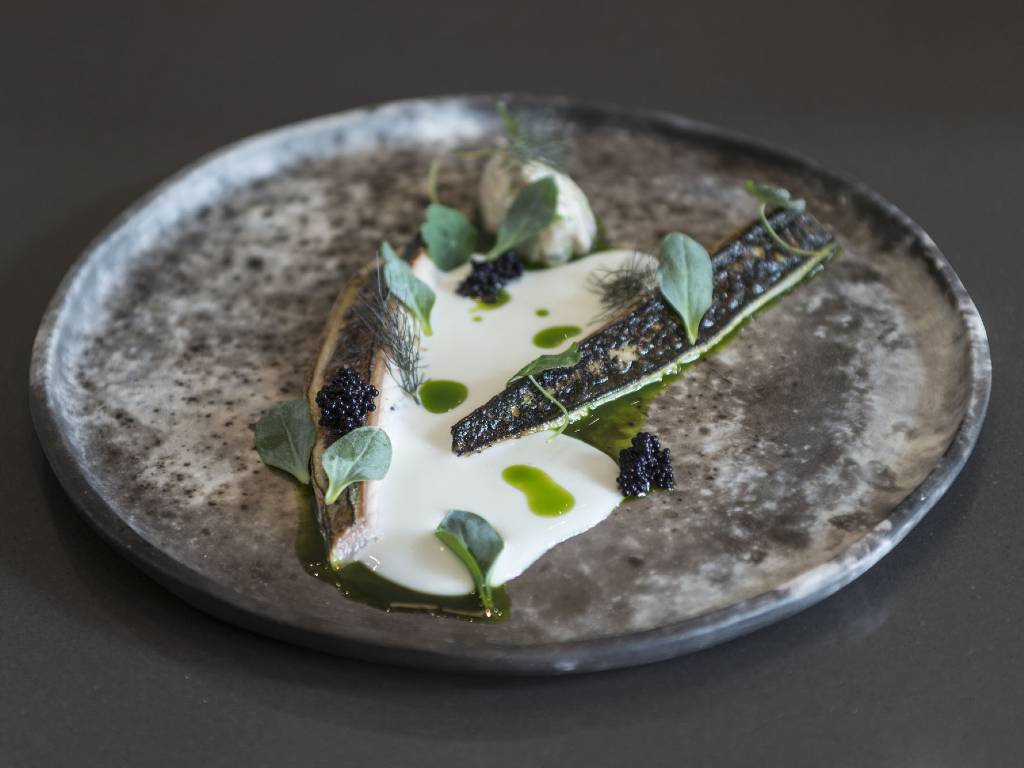 EG: What's next for Galliano Dining?
AG: Where we are less well known is wedding catering, we really wanted to establish ourselves this summer, but of course coronavirus saw a stop to that, so that's our project for next year. We want to get registered with all the venues and get to know all the planners. We want to provide that bespoke catering where we take the time to get to know the couple, go for a few drinks with them first and really understand what they like to eat and what they want from their day, not just produce the standard type of meal so often seen at weddings.
We're also keen to develop our consultancy side. We're already working with a private client in Mauritius to help develop the F&B in their luxury lets - recommending what they need in their kitchens and getting to know local suppliers, that sort of thing and we're in talks with some vineyards about exciting projects.
Special offer for Listique members – quote 'Listique20' when booking Galliano Dining for 15% off your first event
To find out more about Galliano Dining click here.