By Emily Gray
Published 2/12/20
After you've spent so much time in your house, it's only right you treat it this year. We've rounded up some of our favourite gifts for you to bestow on your house this year. A win for your house and a win for you.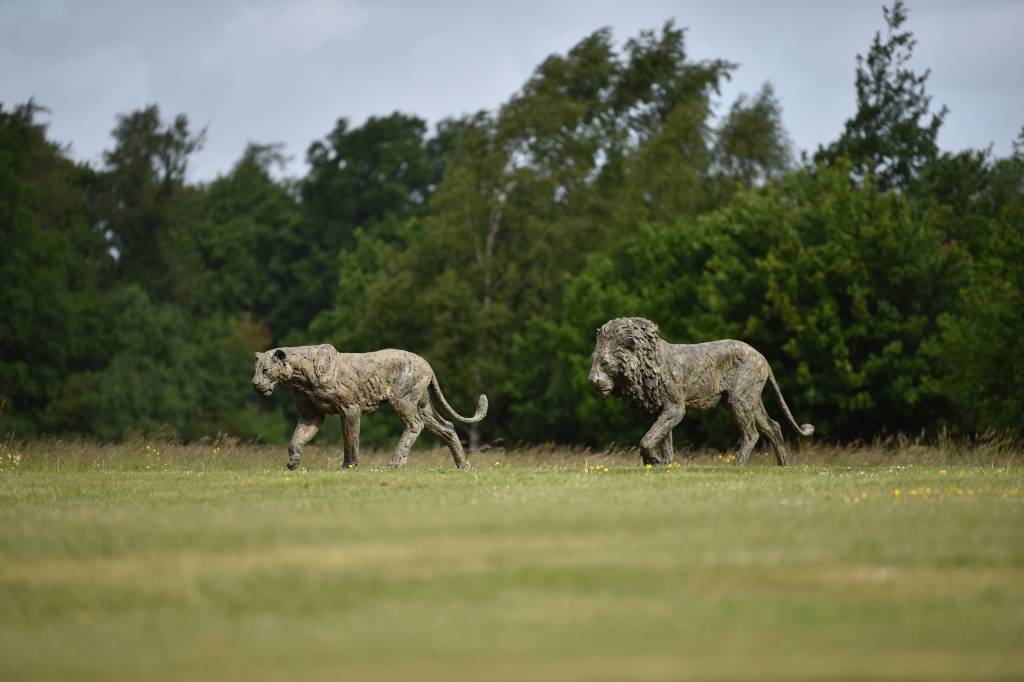 The Sculpture
Fancy having a full-sized lion stalk across your garden? What about a bashful elephant or a proud pheasant? Award-winning sculptor, Hamish Mackie, creates spectacular bronze cast wildlife sculptures that capture their very essence and dynamism. Hamish's latest collection 'Life in Bronze' 2020 celebrates our relationship with the natural world and you can read more about it here. Or if you've got something exact in mind, then Hamish also offers bespoke commissions - they do take around three months to cast so maybe one for next year? Or just gift it fashionably late…
Bronze cast sculpture from www.hamishmackie.com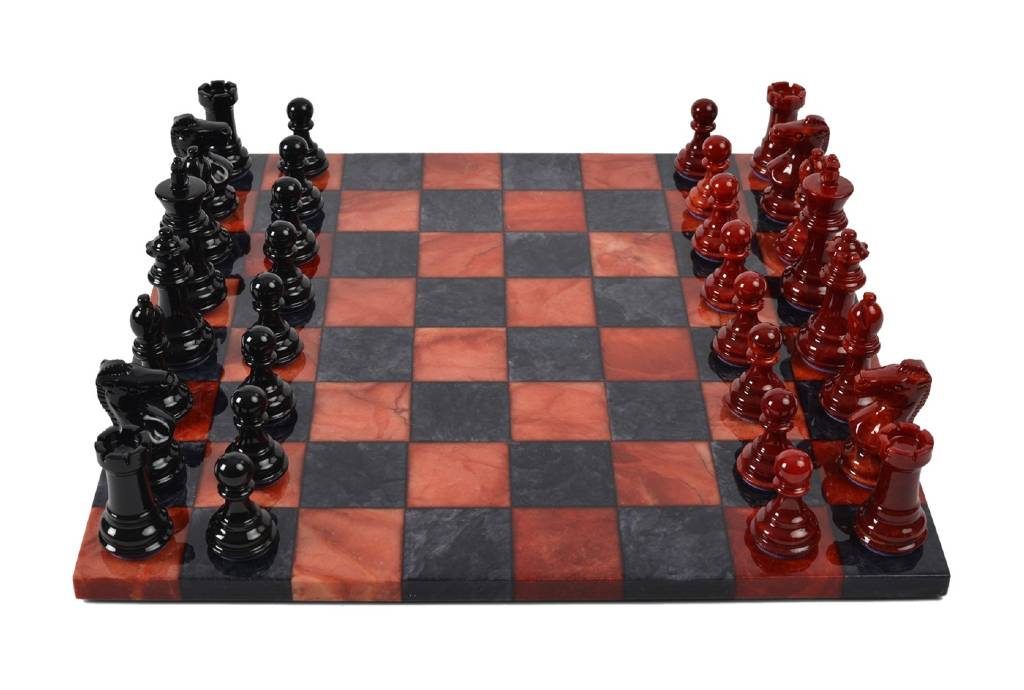 The Chess Set
Whether you've decided that you need to upgrade your family games from Monopoly this year or you've watched the Queen's Gambit and now picture chess openings across your ceiling, this beautiful stone chess set from Purling London, is a wonderful addition to any games room or study. Crafted in Italy from natural alabaster, they have a satisfying weight to them - you can't help but feel like a pro using them. Checkmate.
Purling Stone Chess set, £850 from harrods.com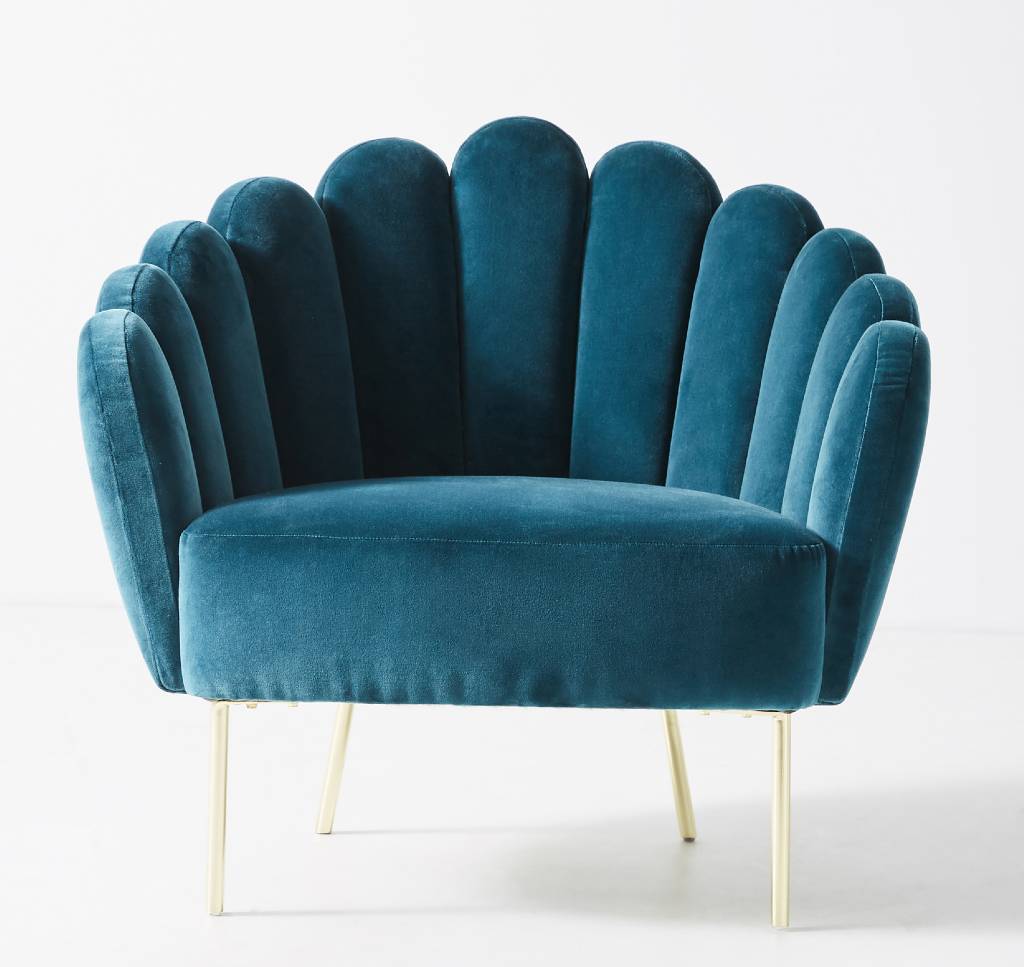 The Chair
Reminiscent of a peacock's feathers we love the biomorphic design of this glamorous cotton-velvet chair by award-winning designer Bethan Gray. It may be an occasional chair, but we'll be setting up camp in one across the Christmas period -the amount we'll sit in it will be anything but occasional. Elsewhere in her Feather Collection for Anthropologie you'll find a bar cabinet, dining chairs and a refined but ornate King size bed.
Bethan Gray Feathered Occasional Chair, £798 from www.anthropologie.com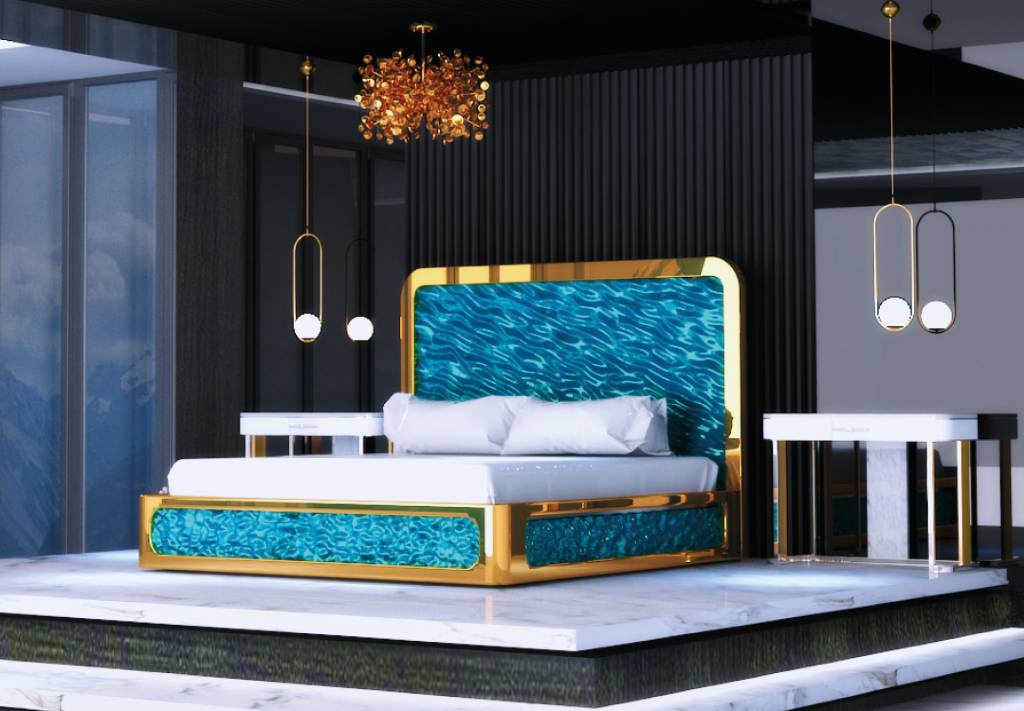 The Exceptional Bed
Sleep, it's one thing we could probably all do more with. One way to make sure you get the best possible night's sleep is with a bed by Ammique. Their patented Ammique ® body support technology does away with the need for a mattress but contours to the natural curve of your body providing you with the highest levels of support. They've joined up with Lee J Rowland of Rowland Art Engineering to create The Wave, the world's most exceptional bed. The ultra-luxurious, nautical-inspired bed will be finished in gold plating or any other precious metal that is requested. Built to within stand pretty much anything and last well over 100 years, it will be the present that keeps on giving.
The Wave, approx £350,000 from www.ammique.com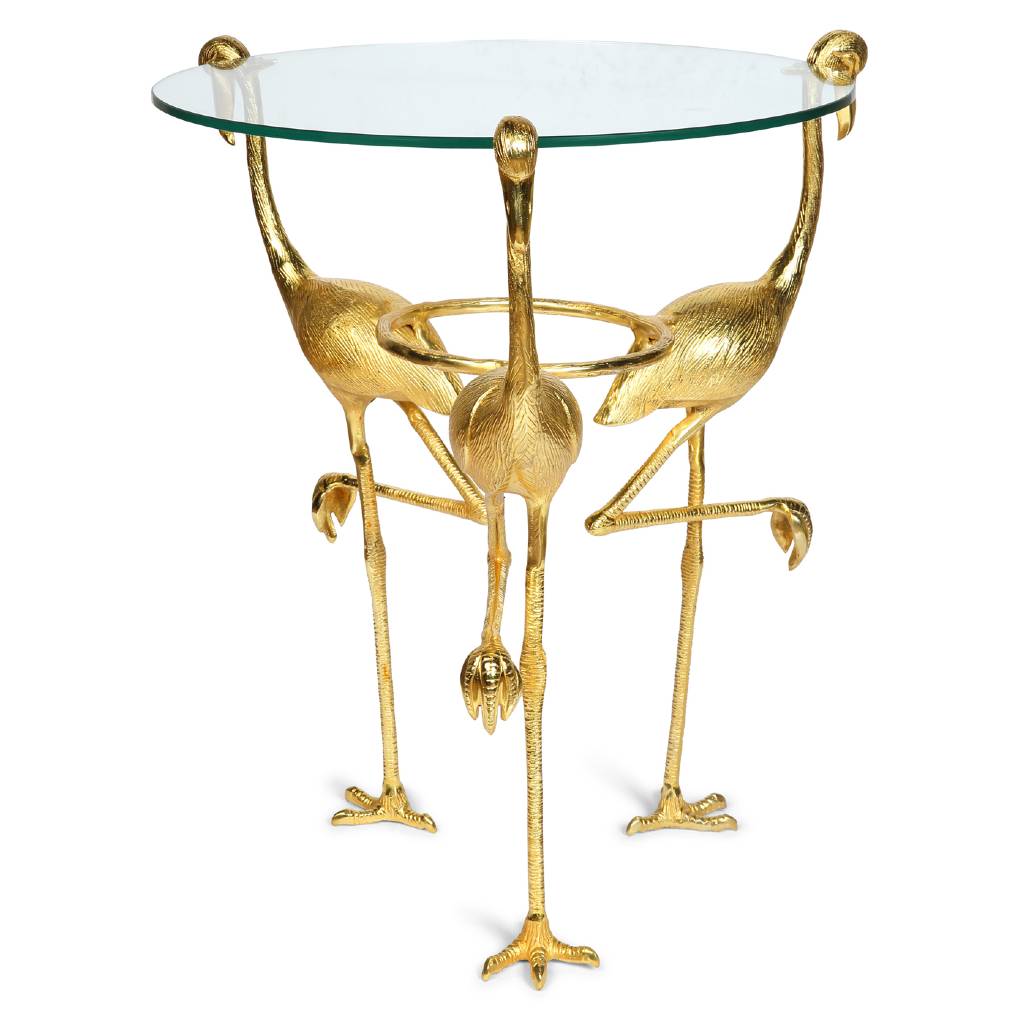 The Side Table
It's a flamingo table - what more could you want? How much fancier will your morning coffee seem if it's held aloft by gold and silver flamingos? Won't that cactus you've managed to keep alive look even better next to these striking birds? There are matching items too, your flamingo table could be there to hold up your flamingo lamp… imagine that.
Flamingo Glass Top Side Table, £399.95 from culinaryconcepts.co.uk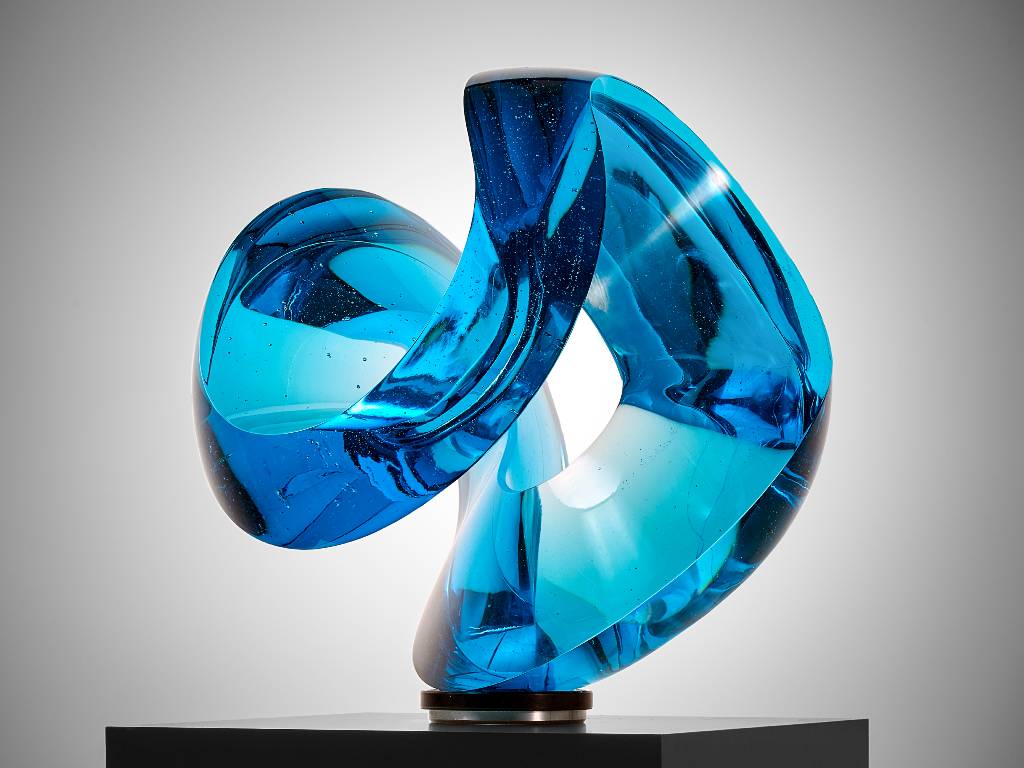 The Crystal Sculpture and Chandelier
Crystal Caviar produces spectacular bespoke art Bohemian crystal chandeliers. They are best known as the biggest supplier of luxury glass chandeliers and crystal sculptures for superyachts, but they also create luxury pieces for private residences too. Swinging off them, optional.
From crystalcaviar.eu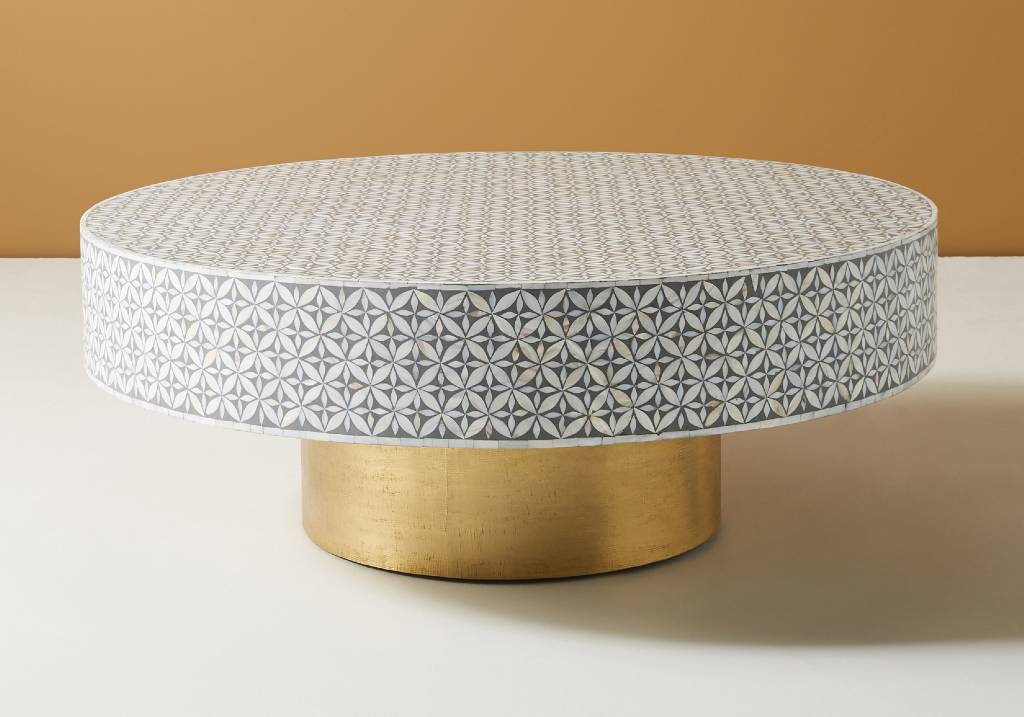 The Coffee Table
Got a lot of coffee table books? What you need then is a spectacular coffee table to display them on, obviously. This Targua Mother-of-Pearl coffee table not only commands attention, but is handcrafted with a tropical hardwood frame, brass-finished base and mother-of-pearl.
Targua Mother-of-Pearl Coffee Table, £1398 from anthropologie.com