Martin Higgins is the creator and CEO of House Martin of London; a company he set up several years ago with the aim that his many years of experience in running multiple households could assist new clients in organising all aspects of their residences and with the training and development of their domestic staff.
Higgins began his career as an under butler at Buckingham Palace, then worked his way up through the ranks for an elite clientele around the world. He is passionate about the Domestic Service Industry and ensuring the highest of standards at all levels. Martin has been so fortunate as to have worked for some wonderful employers alongside some exceptional staff. From this, he has gained valuable insights into the best practises and how a strong team, effective organisation and especially communication, is essential to the smooth operation of any home however large or small. He has a wonderfully empathetic and compassionate nature, which makes it such a pleasure for him to work with both employers and staff alike, to create harmony and a good working environment.
Higgins realised that there was very little information out there for employers of domestic staff; whether they may be new to the industry or have come from a family who were fortunate enough to have grown up in a staffed home, but were never taught how to create one of their own.
With this in mind, Higgins has written his first book, 'From Chaos to Calm,' in which he gives up his extensive knowledge and wisdom on how to create and maintain a perfectly run household. It is a very easy to read book, with topics ranging from how to find and engage various staff members, to tips on how to create a good working environment with effective communication and interaction. We have given you an extract from his book below which details how a prospective employer reads a C.V., what to look out for and what questions they should be asking.
As a prospective candidate, to know what your interviewer will be looking for within your C.V., and the questions they could pose, may give you the edge and essential advice to get you the interview!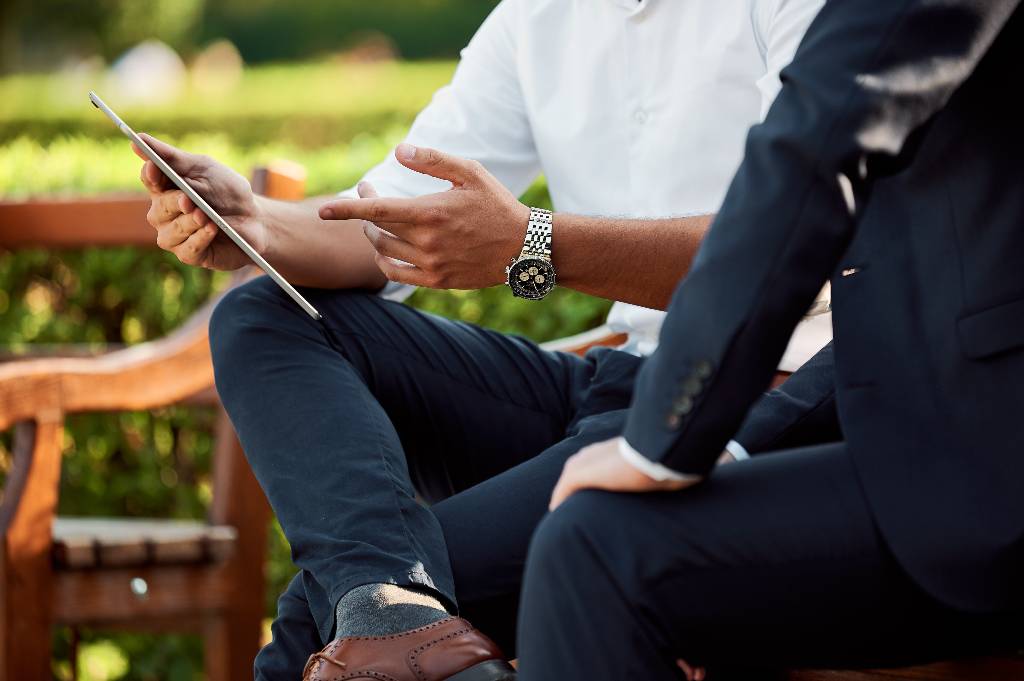 How to read a C.V
To be able to read a C.V. (or resume), is SUCH an important part of the process. Why? Well, this will not only save you an incredible amount of time in interviewing unsuitable staff, but also, expense!
You should always keep an open mind when reading a C.V. as occasionally, you will come across one that may not contain all the nuggets of information that you have decided qualifies them for the position, but there may be something about it that intrigues you and you should pay attention to that, and arrange an interview regardless. It may be that you come across someone who fits the bill for an entirely different position, or is able to carry out tasks that you may not have even considered!
So much information in contained in a C.V., most of which is not even written. What do I mean?
Well, let's look at the following:
Check for an Organised layout
You should be looking for a C.V. that is ideally 2 pages or less. Clearly laid out, with plenty of spaces, information neatly lined up in chronological order. It should be laid out so you, the reader, can access the key information quickly and easily. Solid blocks of script, hard to access information and no continuity can mean that the candidate is disorganised and may not possess the order and attention to detail you are looking for.
Review their Photograph
A photograph should always be on the top right hand corner of the C.V. and be about the size of a passport photo.
A photograph tells 1000 words! So, on a C.V. it can tell you a lot about the candidate. For example, have they attached a passport photo, or an old holiday photo, perhaps of them on the beach, or with friends? And thus not taken the time or effort to take a formal photo; one in which they are well dressed, smart, with a plain or appropriate background, and one in which they are smiling, and thus showing them off in a professional way.
You may want to ask when the photo was taken – it may be 20 years old!
Bad grooming – Ask yourself why would they look scruffy in a photo that is representing them for the first time?
However, if a photograph is not on the C.V., you cannot ask them to supply one.
Use of language and punctuation
If English is not the candidates' first language and there are numerous grammatical errors, unless the position is for a PA or secretarial post, then you can look past this. I do prefer this as opposed to having the C.V. written by a professional when it is much harder to 'read between the lines'. I normally allow for 2 or 3 mistakes. More than that, then I question the candidates' attention to detail.
Personal overview
It is always interesting reading someone's overview. This should include a little on their background, and what brought them to do what they do. Their passions and life experiences that gave them the qualifications and desire to apply for the position with you!
Qualifications
The level of someone's qualifications, other than their intelligence, shows you their ability to apply themselves. A housekeeper from perhaps Eastern Europe, may well have a degree, so combined with a level of relevant experience in various establishments, could indicate their ability to quickly demonstrate management potential. However, just because a candidate may not have the qualifications you are looking for, it may well be made up for in experience in other areas.
Work history
You should look carefully as to who they have worked for, the length of service and what their reason for leaving was.
Have they been working for employers on a similar level in society to yourself and with similar standards to your own, in a similar sized residence with a similar sized household and in a similar position to the one they are applying for. If not, you should question their reason for applying.
Have they flitted from positions quite frequently? There may be good reason for this, so if they show promise, you should ask them the reason for this, and make sure you check out their references!
If they have worked for only a few employers for long periods of time, you can generally expect that they will consider any new position carefully and only accept if it is something that they know they can handle and enjoy.
You need to question any gaps that may exist between positions. If for any reason, a position did not work out well and they left prematurely or were dismissed, then it may well not appear on the C.V., as could a spell at Her Majesty's pleasure.
Hobbies and Interests
It is always a good idea to talk to a potential candidate about their hobbies and interests. It can give you a more rounded opinion of them and you may discover hidden talents!
References and Referees

A C.V. should ALWAYS be accompanied with a candidate's written references and the contact details for their referees. A referee should ideally be one of their previous employers or a representative who knew them, with whom you can call directly to discuss their credentials should you wish to proceed with their candidacy.
It is illegal to give a bad reference. So you should question why they do not have a reference or a referee from any previous employer. A reference that merely states that they were employed in the position of… between the dates of…. may require further investigation too.