By Emily Gray
Published 15/3/21
Easter and the much needed long weekend is almost here! We're looking forward to a weekend of Easter feasting and (hopefully restriction lifting going to plan) being able to have alfresco lunches and drinks with friends and family in our garden! Of course, a main feature will be chocolate and plenty of it, so here are our favourite luxury Easter eggs that will be indulging in over the weekend.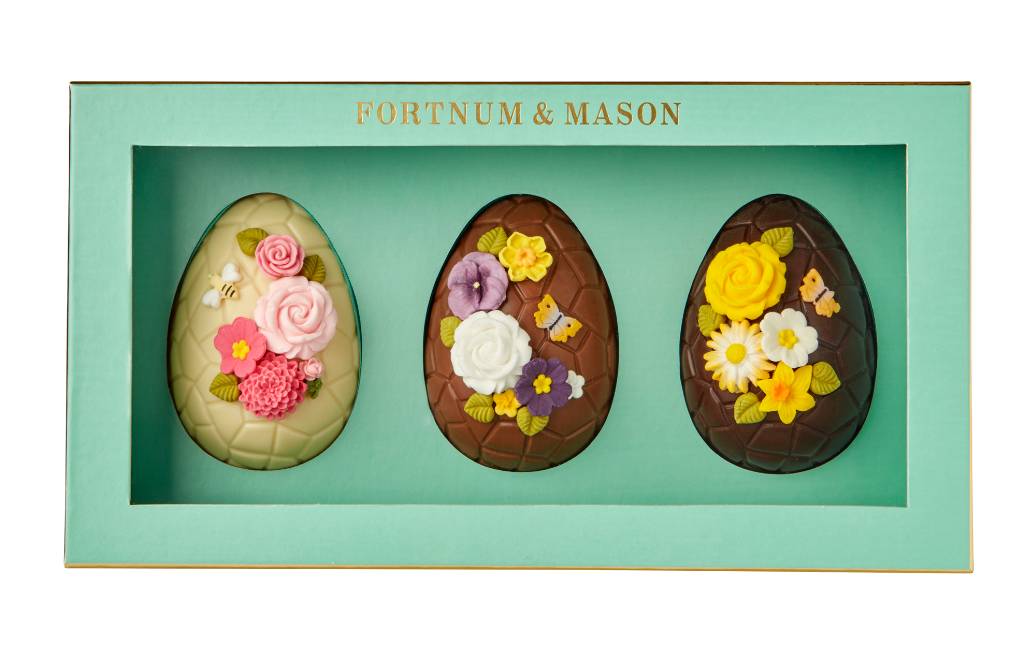 Three Beautiful Decorated Easter Eggs
It's in the name, these really are three beautiful Easter eggs, hand-decorated with sugar flowers. You might not want to crack the delicate design, but hidden within the shell you'll find a collection of white, milk and dark chocolate animals. We've also got our eyes on the Six Golden Milk Chocolate Praline Eggs. Made using real hen eggs that have been hollowed out, filled to the brim with praline milk chocolate and then painted gold, crack and eat as you would an ordinary boiled egg - that's one decadent way to breakfast on Easter day!
£50 from Fortnum and Mason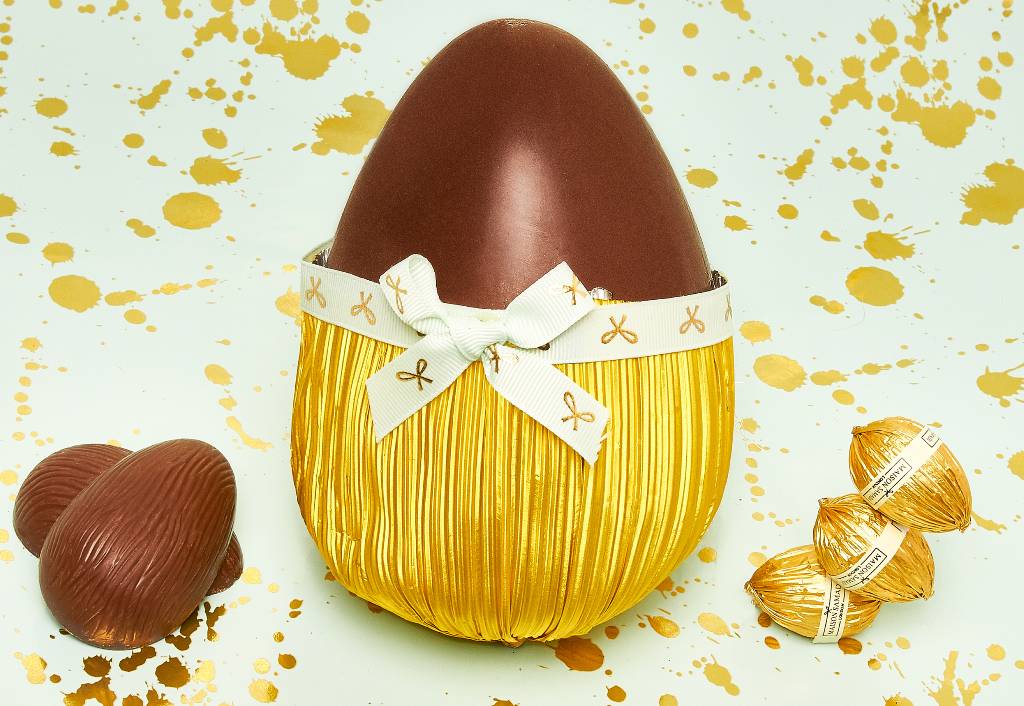 Easter Eggs and Hampers
London's finest chocolatier, Maison Samadi is known for their incredible chocolate gifts and their Easter collection is no different. Their beautiful range of Easter hampers and Easter glass eggs are filled with luxury chocolates such as their milk chocolate with praline, dark chocolate with orange and milk chocolate with salted caramel as well as fruit chocolate dragee, fruit paste eggs and bunny biscuits. If you want to win some serious brownie points and be in everyone's good books then look no further.
Various from Maison Samadi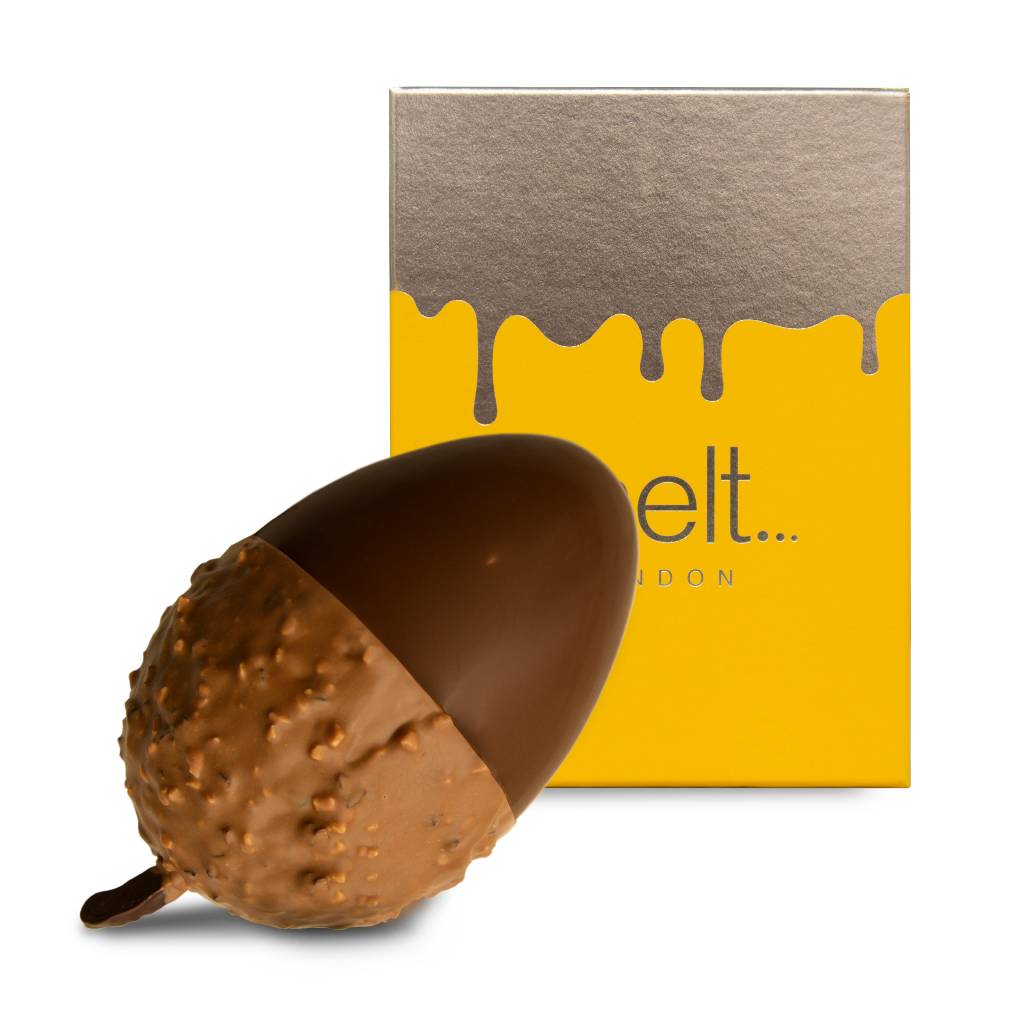 Acorn Easter Egg
Boutique chocolatier, Melt, is known for their luxurious, fresh, handmade chocolates, made in their shop kitchens in Notting Hill and Holland Park and for Easter they have created an acorn Easter egg. The milk and dark chocolate egg features a coating of nutty rocher and a candied orange tail. Looking for a vegan egg? Then you need to check out their Strawberry Easter Egg, which is said to taste like wild strawberries dipped in dark chocolate, whilst the leaves are made using passion fruit chocolate. We're sold.
£34.99 from Melt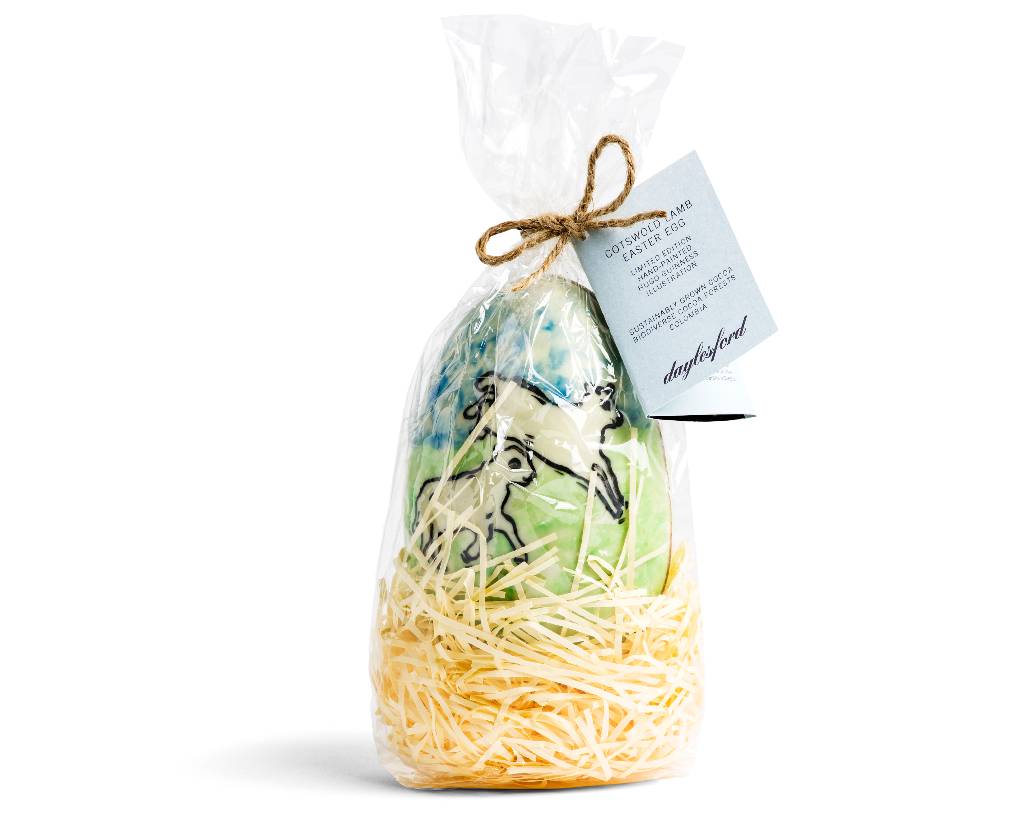 Cotswold Lamb Egg
Award-winning artisan chocolatiers have used sustainably grown cocoa to create this milk and white chocolate egg exclusively for Daylesford. Featuring a Hugo Guineess illustration of rare native breed Cotswold lambs, it's almost too pretty to eat...almost.
£16 from Daylesford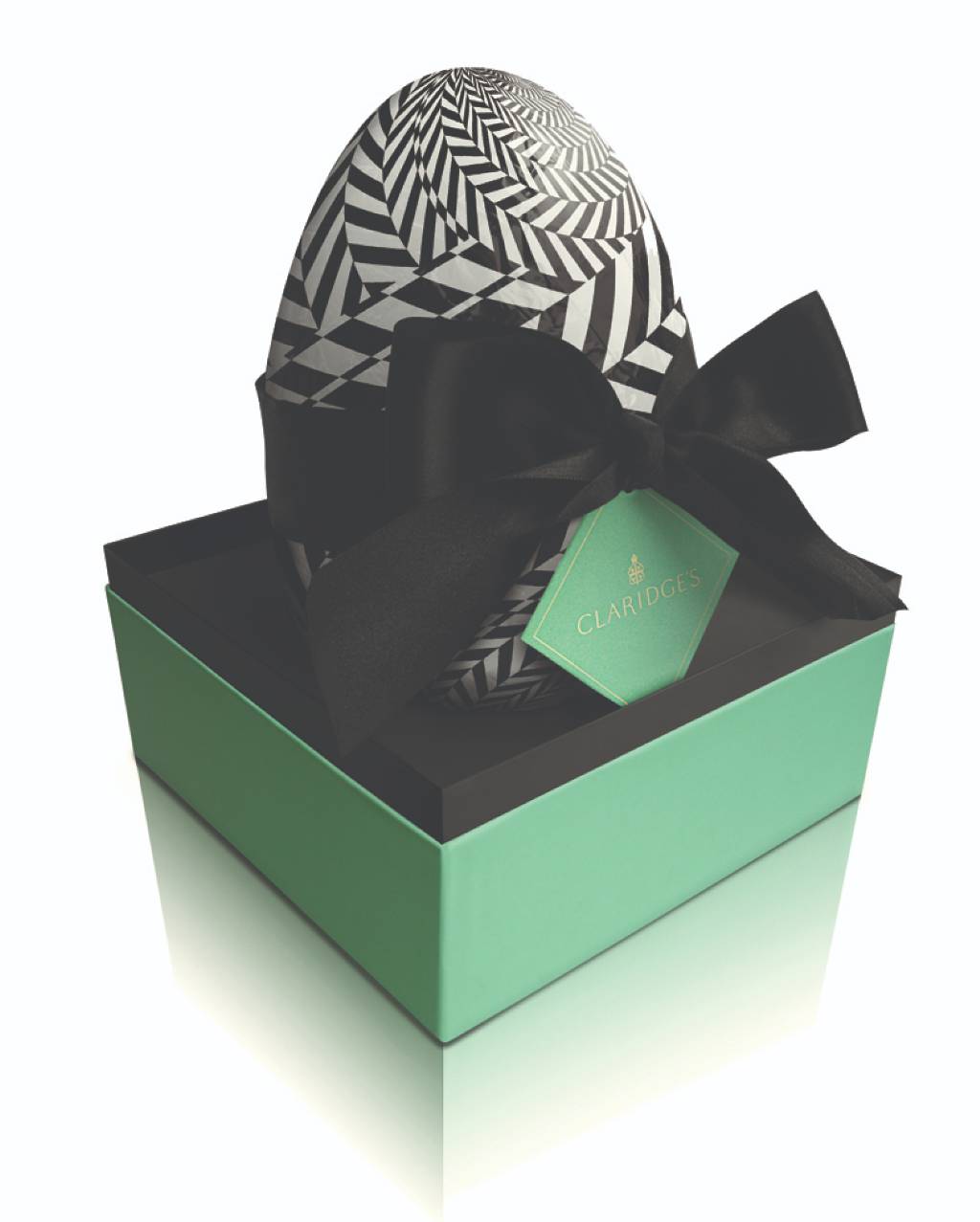 Claridge's Easter Eggs
This year Claridge's monochrome Easter eggs are inspired by the black and white marble lobby of the hotel. Choose between, white, milk and dark Valrhona chocolate, the eggs are filled with salted caramel gull's eggs. Tied with a black satin ribbon and presented in a jade box, it's one striking Easter egg.
£55 from Claridge's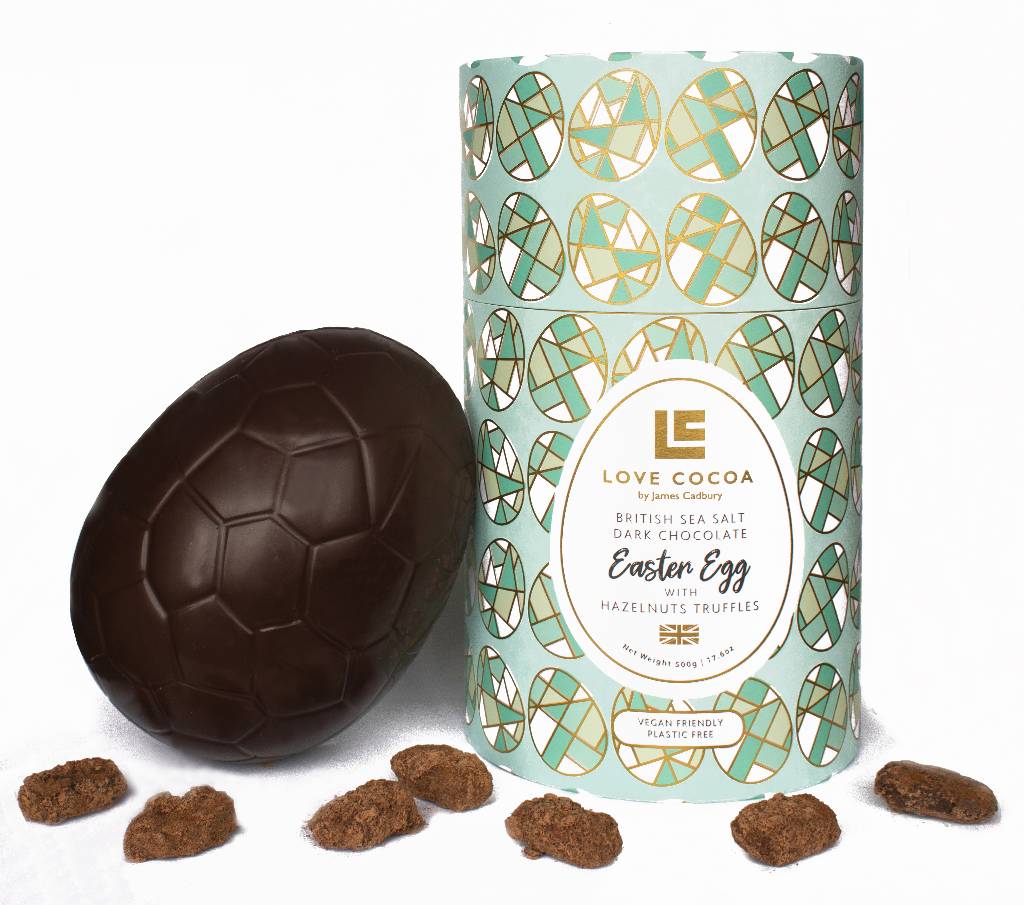 Giant Dark Sea Salt Easter Egg with Vegan Truffles
Founded by James Cadbury, Love Cocoa shares the same mission as James' Cadbury ancestors, to create something 'absolutely pure, therefore the best.' Using the finest South American cacao, Love Cocoa not only makes luxury chocolates but has a real passion for sustainability and the environment, for every product sold a tree is planted - in 2020 they had planted over a half a million trees in Cameroon. This year their range of Easter eggs includes a Giant Prosecco Easter Egg with Pink Gin Truffles and this, Giant Dark Sea Salt Easter Egg with Vegan Hazelnut Truffles, perfect if you like intense flavours without the hit of sugar.
£35 from Love Cocoa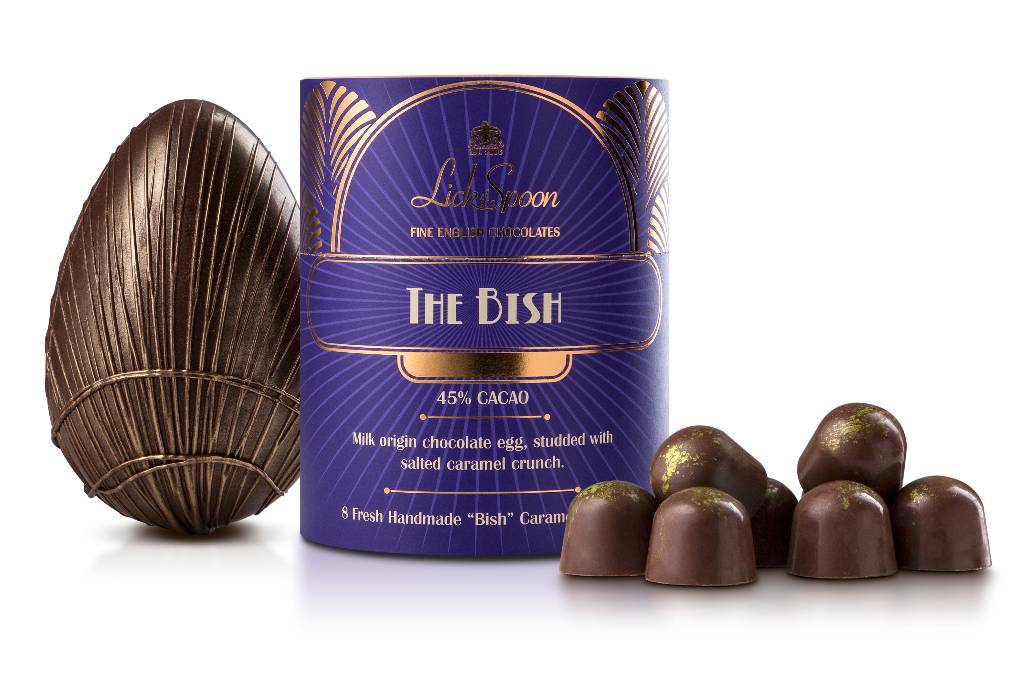 The Bish Easter Egg
Multi award-winning, luxury chocolatiers, Lick the Spoon, know a thing or two about what makes great chocolate, they've won over eighty fine food awards since 2006, including their 'The Bish' Chocolates which won Supreme Champion Taste of the West Awards 2016. Which is why it's rather exciting to see that this year they have launched The Bish Easter Egg. Part of their Art Deco inspired collection, the egg is made from single origin Madagascan 45% cocoa milk chocolate under the Raisetrade scheme (which means that 33% of the cost of the bar stays in the country of origin) and accompanying it is 8 fresh, handmade 'Bish' caramel pralines. Plus the packaging is 100% plastic free!
£25 from Lick the Spoon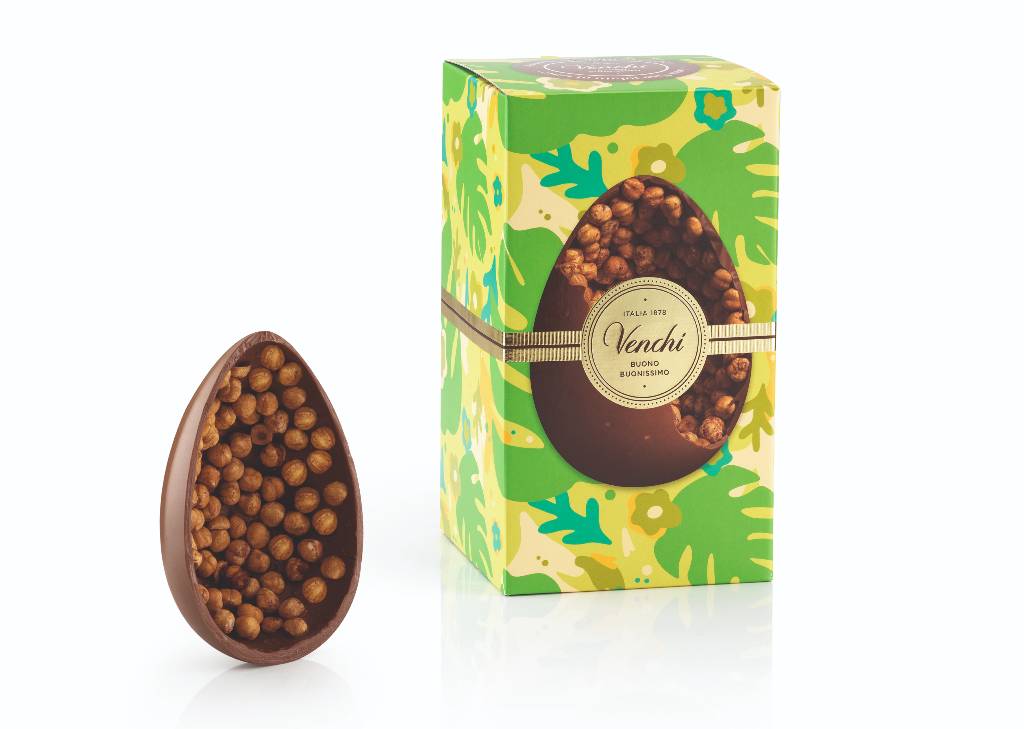 Gran Gourmet Milk Chocolate Piedmont Hazelnut Egg
Love chocolate? Have a thing for hazelnuts? Then this is the Easter egg for you. Created by Venchi 1878, this is jut one of the Gran Gourmet Easter eggs, you'll also find the likes of their Gran Gourmet Salted White Chocolate Egg which combines sweet white chocolate with Piedmont hazelnuts, almonds and lightly salted pistachios. They are also available as a 1kg egg which should satisfy those chocolate cravings.
£55 from Venchi 1878