By Emily Gray
Published 03/09/21
You know that list you have of all the new restaurants you want to visit? Here's one you need to add right at the top: MiMi Mei Fair.
Opening this Tuesday on Curzon Street, the restaurant is the third from Samyukta Nair who is also behind Mount Street's Indian fine-dining restaurant Jamavar and Maddox Street's Mumbai inspired, Bombay Bustle.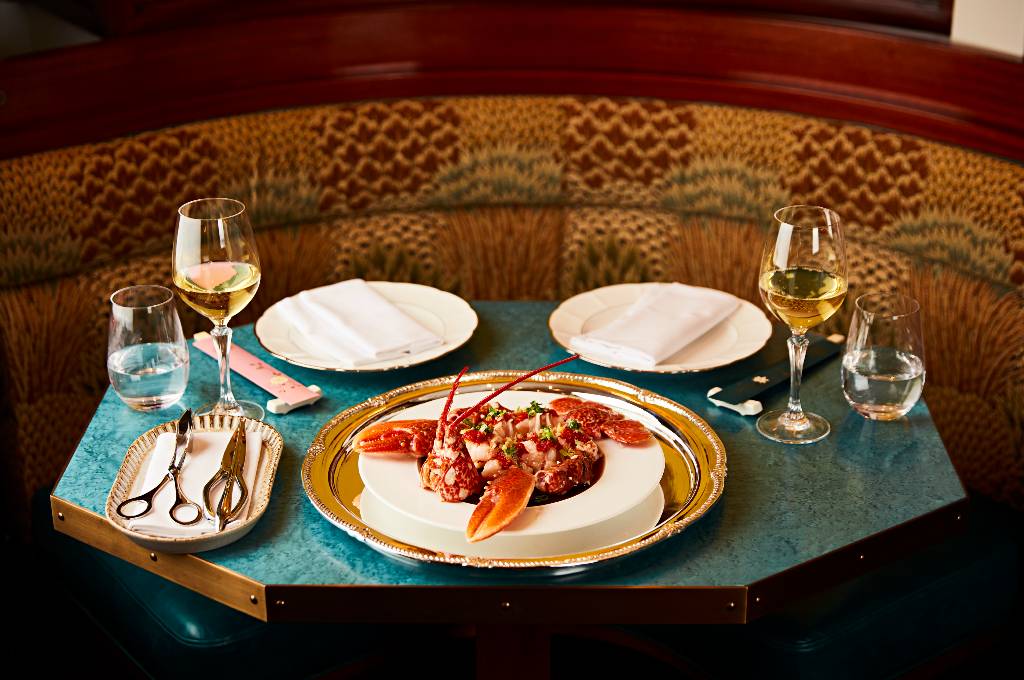 Located in a three story Georgian townhouse, the restaurant will see you leave modern day Mayfair behind and be transported to old-world China as you enter the imagined private residence of Empress MiMi.
Bringing MiMi's London abode to life, has seen designer Tom Stother of Fabled Studio and Samyukta Nair looking to ancient folklore tales, the Forbidden Palace of Beijing and 1920s Shanghai and the result is wonderfully eclectic and opulent. Starting in The Hall, the ground and first floor are made up of five distinctive rooms from The Drawing Room with its sapele timber panelling, yellow wallcovering and teal leather through to the Wedgewood blue and coral Parlour with hand-painted Chinoiserie scenes with each one filled with antiques, heirlooms and a curated collection of artwork.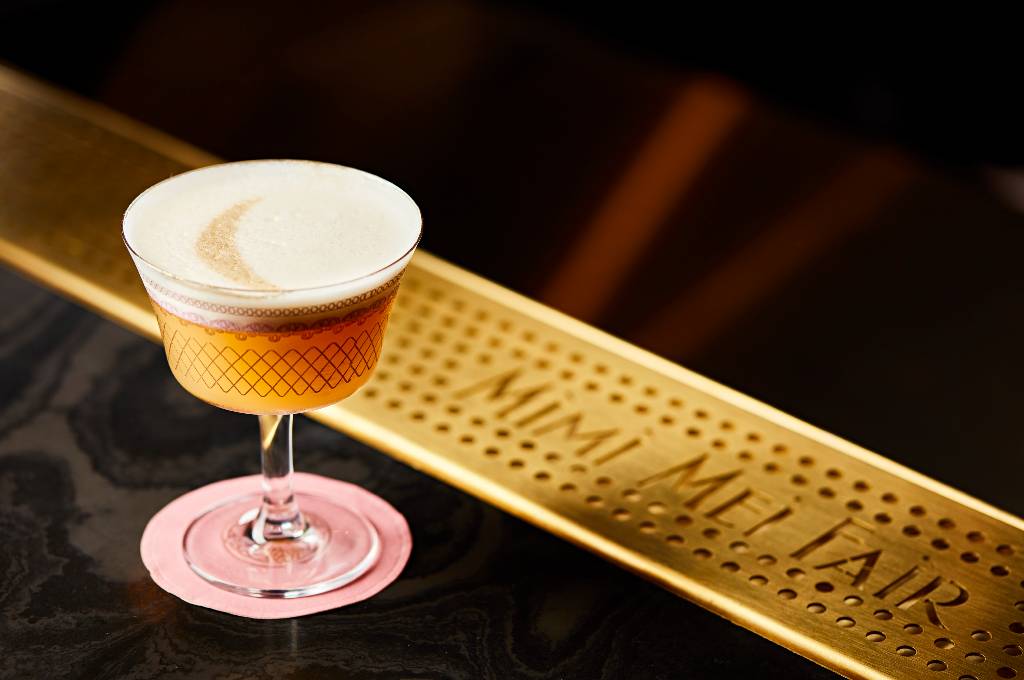 Heading up the kitchen will be Chinese-Singaporean Executive Chef Peter Ho (previously at the Michelin-starred Lei Garden Singapore, My Humble House Beijing, HKK and Hakkasan London) who has created a menu designed for sharing and feasting. Inspired by Empress MiMi's journey as she travelled to her private residence in London, the contemporary Chinese menu features dishes from Hong Kong, Singapore and mainland China. Start with the likes of crispy golden langoustine with périgord truffle and smoked Shanghai Chilean sea bass with Shaoxing wine, sweet soya and crispy leeks before moving onto apple wood-fired roasting Peking duck or native lobster cooked three ways. A separate dim sum menu prepared by specialty dim sum chefs includes crystal seafood dumplings, Wagyu black pepper baked puffs and Xiao long jewels dumplings.
Those looking for pre-dinner cocktails or a nightcap can descend into the subterranean Moon Bar. The intimate space gives a nod to the Art Deco era and draws upon the Chinese folklore tale of Yutu, the Jade Rabbit that lives on the moon, look up and you'll find an illuminated iridescent ceiling reminiscent of the full moon.
So, we'll see you there on Tuesday?
MiMi Mei Fair will open on the 7th September at 55 Curzon Street, Mayfair, London W1J 8PG www.mimimeifair.com
Images: Steven Joyce