By Emily Gray
19/06/21
When customers tell Swaledale that their meat tastes 'old-fashioned' they take it as a huge compliment. Why? Because the online butcher is dedicated to supplying exceptional meat from native rare breeds.
These traditional breeds, such as the Belted Galloway or Middle White pig, are perfectly adapted to our climate and terrain and were farmed a generation ago, before the introduction of fast-growing, high-yielding, lean continental breeds. And whilst the financial incentives of commercial animals (who can be as young as 14 months when butchered, compared to the traditional cattle breeds' 4-6 years), is evident, when it comes to flavour there is no comparison.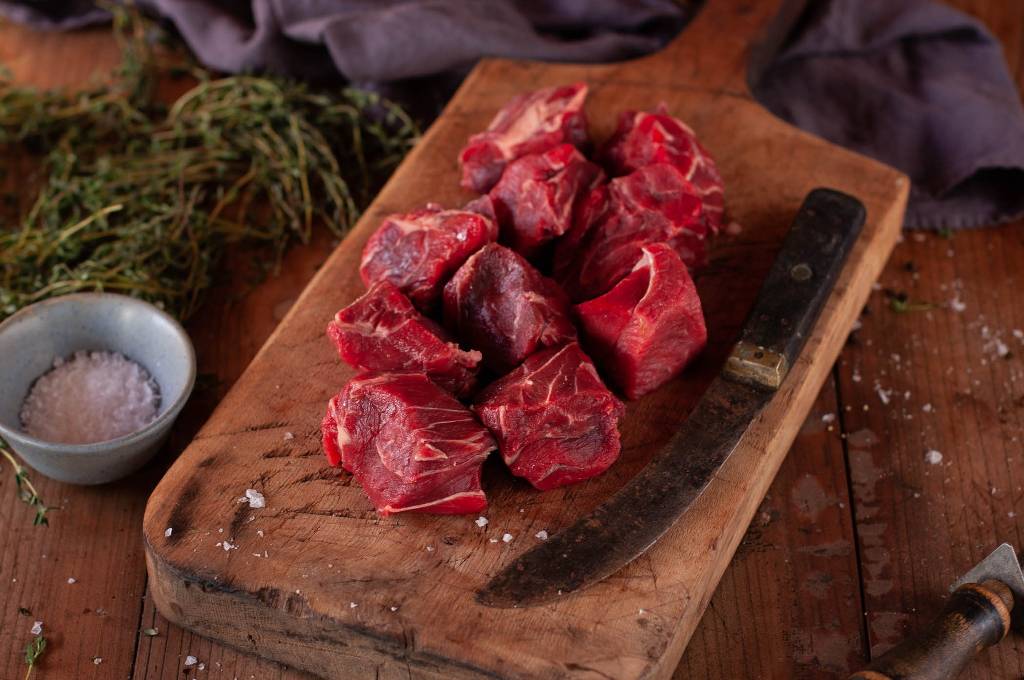 Luckily, the Skipton-based, whole-carcass butcher isn't interested in achieving the highest yielding carcasses. Instead they want to produce the ultimate products to cook and eat. Over the last decade, alongside their trusted community of farmers - who all share Swaledale's ethos and passion for rare breeds and environmentally sustainable practices, they have been producing incredible chefs' ingredients and now they are available for us at home.
Head to their website and you'll find a huge selection of products. From a 2.5kg beef brisket with a Meater (meat thermometer) and lamb Merguez sausages through to pig's trotters and wild venison exclusively sourced from the Harewood Estate in West Yorkshire. You'll find prepared cuts that are perfect for low 'n' slow BBQ smoking like lamb shoulder and pig's cheek and products that make full use of the carcass such as their corned beef ox tongue. For each of their products you'll find information about the breeds and the farmers' approach to husbandry. Their slow-grown, free-range, herb-fed chicken that comes exclusively from Edward and Emma Wilkinson's sixty-acre farm in North Yorkshire.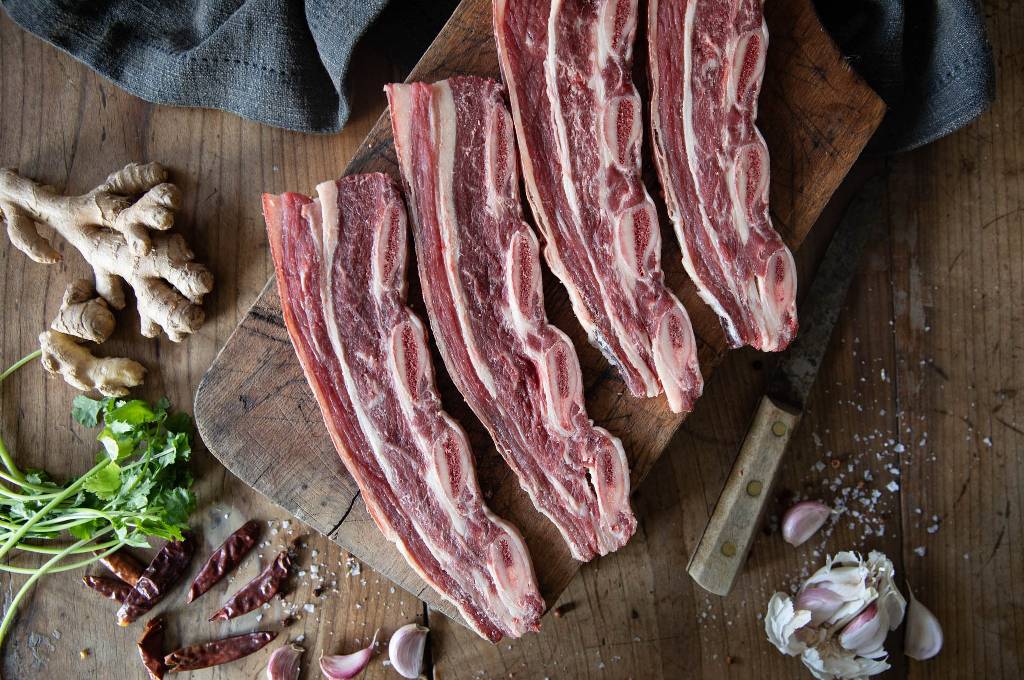 If you're hosting a dinner party, planning a BBQ or just want to stock up then, we highly recommend their meat boxes (which are always delivered fresh so they can be frozen). Take the Swaledale Family Box for example, it includes: traditionally dry cured smoked sliced streaky bacon, a herb-fed free range chicken, hand-made lamb Merguez sausages, a pork shoulder joint, boned and roll, 4 dry aged native breed rump steaks, 4 dry aged native breed short-ribs, beef steak mince, Yorkshire breakfast sausages and Italian style pork, fennel and red wine sausages. And if you're in need of inspiration of what to cook you'll find chef's recipes on their site too.
According to the UK National Breed Inventory for 2020, almost 80% of the UK's native livestock breeds are currently at risk of extinction, but in The Dales there's been a return to traditional livestock. As Swaledale says 'one of the most satisfying achievements is taking a drive around The Dales...Dexter cattle, Belted Galloways and Highlands all dotted across the landscape. We're incredibly proud to be at the heart of it.' By buying from Swaledale you're not only buying sustainably and environmentally reared meat that tastes absolutely fantastic but you're also helping to conserve these incredible native breeds.
All images: www.swaledale.co.uk