By Emily Gray
Published 24/11/2021
It's currently white truffle season and we think we've found the ultimate way to enjoy shaved white Alba truffle: 'The Coconut'.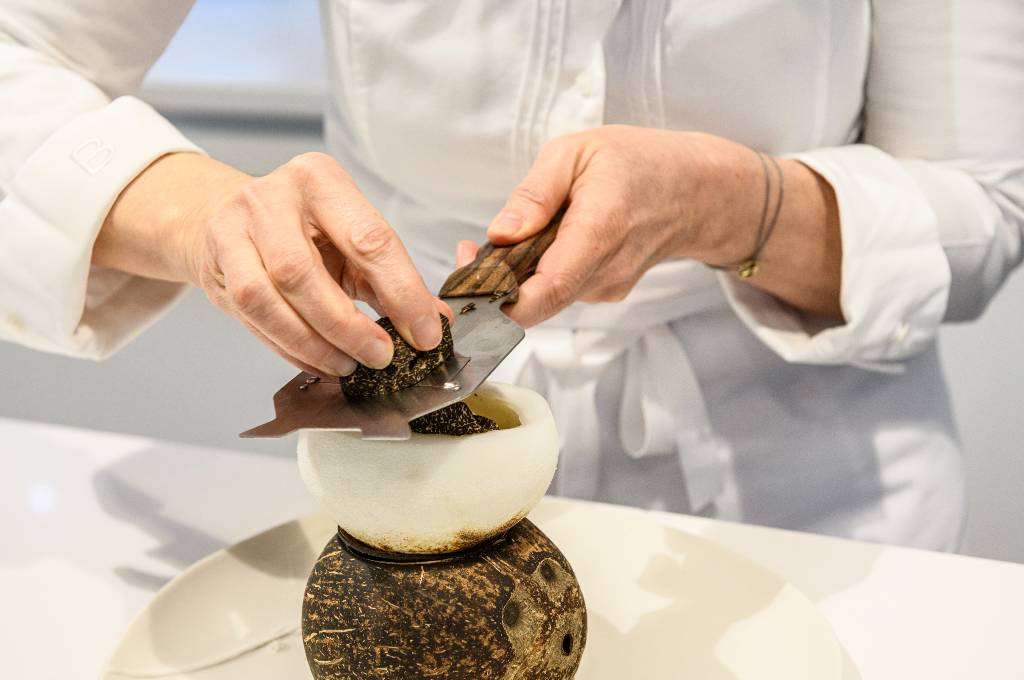 The Coconut is the creation of the world's most decorated female chef, Anne-Sophie Pic. Inspired by a trip to Mauritius, the dish focuses on the stages of the coconut as it matures, from coconut water to dense flesh. A hand-shelled coconut is carved ensuring the white pulp remains smooth and filled with its natural coconut water. It's then carefully opened and a hand-dived Scottish scallop is placed inside along with the freshly shaved truffle. Using a steaming technique called 'imprégnation' Anne-Sophie is able to reveal a rich new flavour - as the scallop is steamed the coconut water wraps the scallop in its aroma and the iodine in the scallops nourishes the water. It's a big innovation in the culinary world, creating a third, new aroma. First served in the three Michelin-starred Maison Pic, the signature dish was then made famous on the French television show, Top Chef and now it is available in London.
The Coconut is currently being served at La Dame de Pic, Four Seasons Hotel London at Ten Trinity Square until the end of the white truffle season, but it's limited so if you want to try this spectacular dish it must be ordered in advanced.