By Elizabeth Greatrex
Published: 08/09/20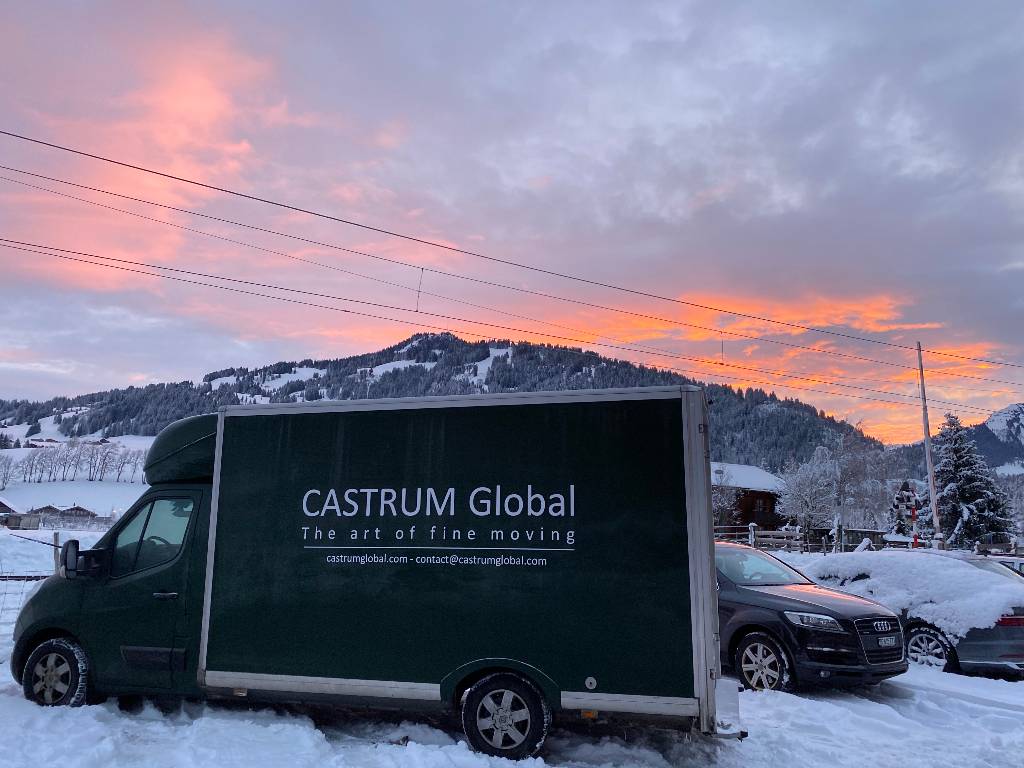 Elizabeth Greatrex: Tell me about Castrum Global and how it started?
Jamie Turner: Castrum Global is a fine art transportation company. We specialise in dealing with interior designers and their clients. The company was started over ten years ago, and is head-quartered in Paris where I am based. Prior to starting the company, I was the general manager of one of my competitors in Paris. I didn't like the way that they handled their clients, it was a big company and felt more like a factory. There was no personal service to it, no personal touch. I realised that I could do it better. So I started Castrum Global and we've been going ever since. I opened up in London several years after that and it's been going really well. I now split my time between our two bases.
EG: Is it a challenge to have your company based in both London and Paris?
JT:. It is a challenge to keep both bases going, but we make it work; I don't have a big team, but I set the company up that way because I want to keep it personal and still be on the job. It's my company but I still go on the jobs, I still drive the trucks and like keep that relationship with the client. I have operational companies in both the UK and Paris and we travel all over Europe. I know Switzerland like the back of my hand, and have lots of projects going on there. We don't have big trucks that go on a scheduled routes to Antwerp, Brussels, Berlin, Italy, etc. I always plan on a specific basis for that client to ensure that that they receive the personal touch that I believe they want and deserve.
EG: Why is the 'personal touch' so integral when dealing with your clients?
JT: Getting the confidence of anybody is difficult, you have to make an effort. When you're working with the type of clients that Castrum Global works with, getting that confidence is especially challenging. We are dealing with really personal stuff. This is not a business exercise for them this is their clothes, their family photos, their house - their life. Once you have gained that trust and done a good job, clients don't really tend to look elsewhere. I think that's where some of my contemporaries are missing the point. These clients want to deal with people that they have trust in. Specific faces are important as well, they appreciate the familiarity of working with the same people again and again.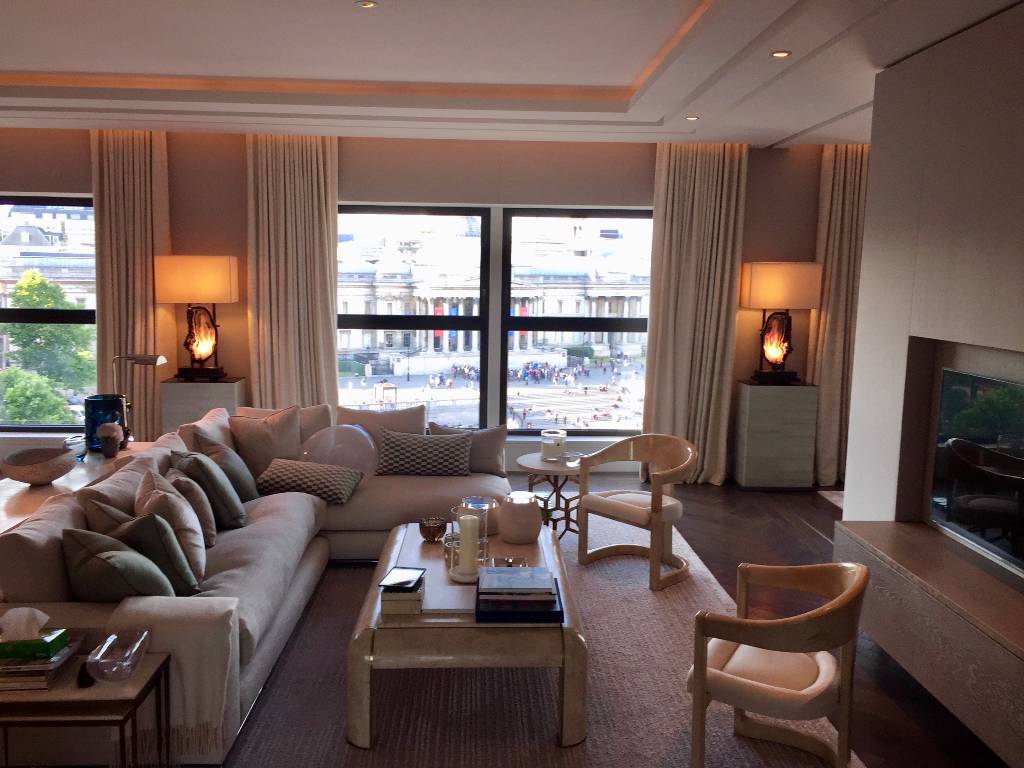 EG: Why is keeping your clients anonymity secure essential to your business?
JT: I don't feel that I should be bragging about the people that I deal with. It would be a breach of confidence to do so. They're not paying me for publicity reasons, they have their own private lives, why should I exploit them or invade their private life? It's integral to my business for them to trust me and my services. I'm in this for the long haul and work primarily by word of mouth. The UHNW circle is very small, and it's important for me to keep my clients happy.
EG: What time periods do the items that you manoeuvre come from?
JT: It really depends. We've installed items that are from the sixteenth century, and I've also handled items that were made this year. It depends on the client, their tastes, and the interior designer that is involved.
EG: What interested you in this industry to begin with?
JT: In terms of my personal background, I was in the Middle East for quite a few years running removal companies. I left the UK when I was 21 with a suitcase and came back with a lot of experience many years later. All my history was in removals. I didn't know that this type of industry existed. After returning to Paris and securing the role as General Manager ion this field, my eyes were opened to this industry. It's a very big market and I realised the potential for myself in it early on. For me, it's a pleasure to install something beautiful. Once you've finished a job and everything is up and installed, you just think wow, these are some exceptional pieces.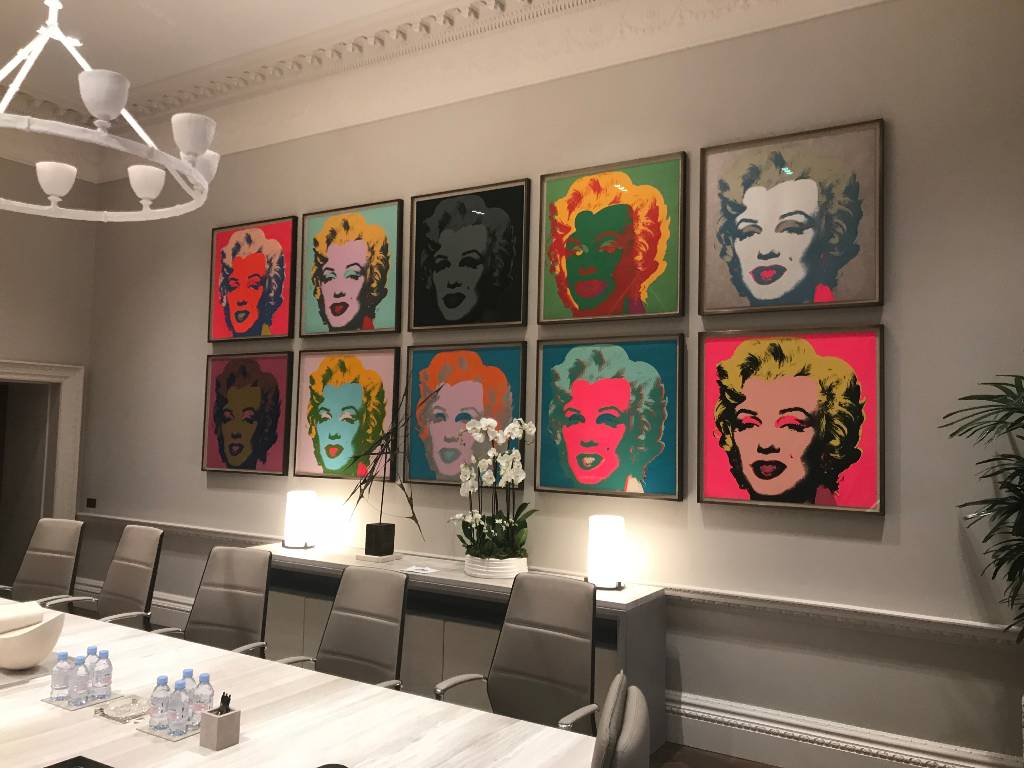 EG: How do you ensure that every item you take care of is handled and packaged correctly?
JT: Every single item that we touch is specific and requires different types of packing, a lot of that analysis comes down to individual experience. We assess the item, as a team and we will look at any weak points, any potential hazards that could occur. Moving something like a chair can be pretty straightforward, however, a sculpture, painting, or chandelier require further thought. We are extremely careful and use certain in-house safety protocols. We are not only dealing with delicate, but also heavy items, that takes strength as well as intelligence. We wear protective gloves to ensure we don't damage items, safety boots, and so on. You have to work with a certain finesse to protect yourself and the item at the same time. With the Covid-19 pandemic, we have to be even more careful now with the way we go about our work. We always use face masks and or visors, and use hand sanitiser regularly, protecting not only ourselves, but our clients too.
EG: What's in store for Castrum Global in the near future?
JT: We had a summer break, and have come back just recently. In the next five months, we have three project installations to do. One in London, one in Gstaad, and one in Geneva. We're very busy, and I intend to keep it that way!
Find out more about Castrum Global here.