By Emily Gray
Published 20/10/20
Along with leap years and the Olympics, it is only every four years that the internationally acclaimed, award-winning wildlife sculptor Hamish Mackie releases a new body of work and it just so happens that 2020 is that much anticipated fourth year: 'Life in Bronze' 2020 has just arrived.
Having first started sculpting in 1996 after returning from Kenya where he helped to relocate black rhinos, Hamish has gone on to extensively travel (heading to places such as India, Antarctica and Australia) to study wildlife and closely observe their physical and instinctive traits in their natural habitats. This latest collection is a celebration of our relationship with the natural world and our need to connect and conserve it for future generations.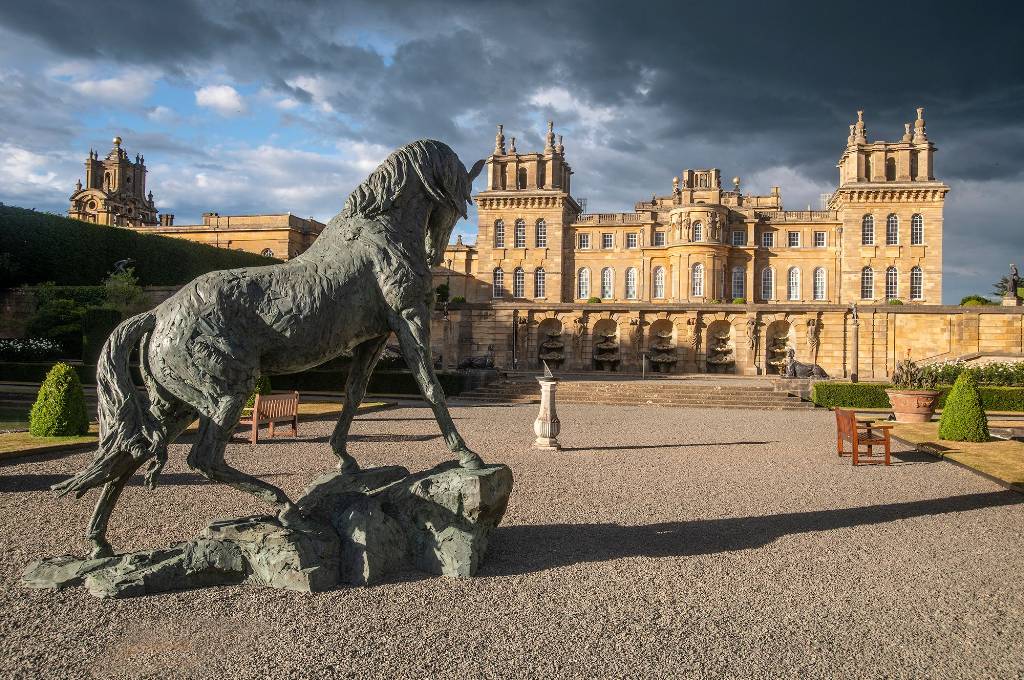 The catalogue alone is a work of art in itself - something to cherish and pore over. It not only provides a fascinating insight into Hamish's influences and processes as sculptor; but given that so much of the world has been out of bounds to us this year, it provides a certain level of escapism. It transports you across National parks in India, the Outback, Middle Eastern deserts and the rugged British countryside, to places where Hamish has seen cheetahs sprint, bulls charge, otters frolic and camels lope.

This research, combined with Hamish's fluid, loose approach to sculpting means he is able to capture the very essence of life, making an inanimate object appear as if it might take flight or leap at any point. This is what makes his work so instantly recognisable. As BBC Arts Correspondent, Will Gompertz says 'There is a feeling of a moment being captured, an aliveness that gives his sculptures their unique dynamism and character. They have a disarming beauty, a palpable presence.' In this latest collection of work you'll find sculptures of a number of animals including: tigers, wild boar, Arabian gazelles, kangaroos, roe deer and badgers.
And because Hamish is not solely a wildlife sculptor, you'll also find sculptures of nudes, portraits and natural forms, including an ammonite cast in stainless steel - a contradiction between the age of the fossil and the modern material. Abstracts and figurative sculptures are another way Hamish challenges himself, something he says he enjoys as it allows him to push the boundaries. One notable piece you'll find in the catalogue is River Bed 2017, created in jesmonite (an acrylic material) it is his 'reimagining of Millais' 1852 'Ophelia', delineated by the natural process of a river bed drying up.'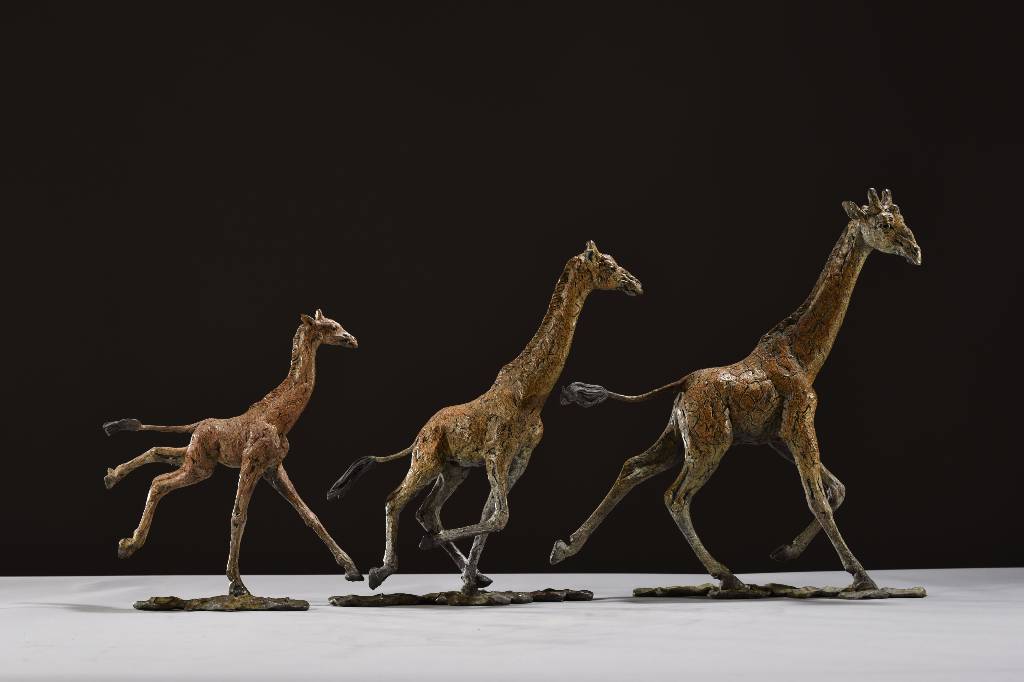 The sculptures are produced in ranges of twelve with each piece dated and signed and are predominantly cast in bronze which he does with his friend, long term supporter and founder of Lockbund foundry, Simon Allison. Alongside the ready to buy pieces, Hamish also takes bespoke commissions and can cast in silver, stainless steel or gold. Previously he has produced pieces for the likes of Boodles Jewellery, Blenheim Palace, Ronnie Wood, Cadogan Estates, Scotland and The National Trust. Taking around three months to cast, commissions can range from works for your mantelpiece right through to life size, or in the case of the horses he created for Goodman's Fields (commissioned by the Berkeley Group), larger than life size sculptures. So if you fancy having a full-sized bronze elephant in your garden or a giraffe commandeering an atrium, it's entirely possible. With a background in design, Hamish is well-versed in liaising with interior and landscape designers, architects and builders, but if you want to discuss your commission or learn more about how the sculptures are created and cast, you can visit his studio in Oxfordshire, by appointment.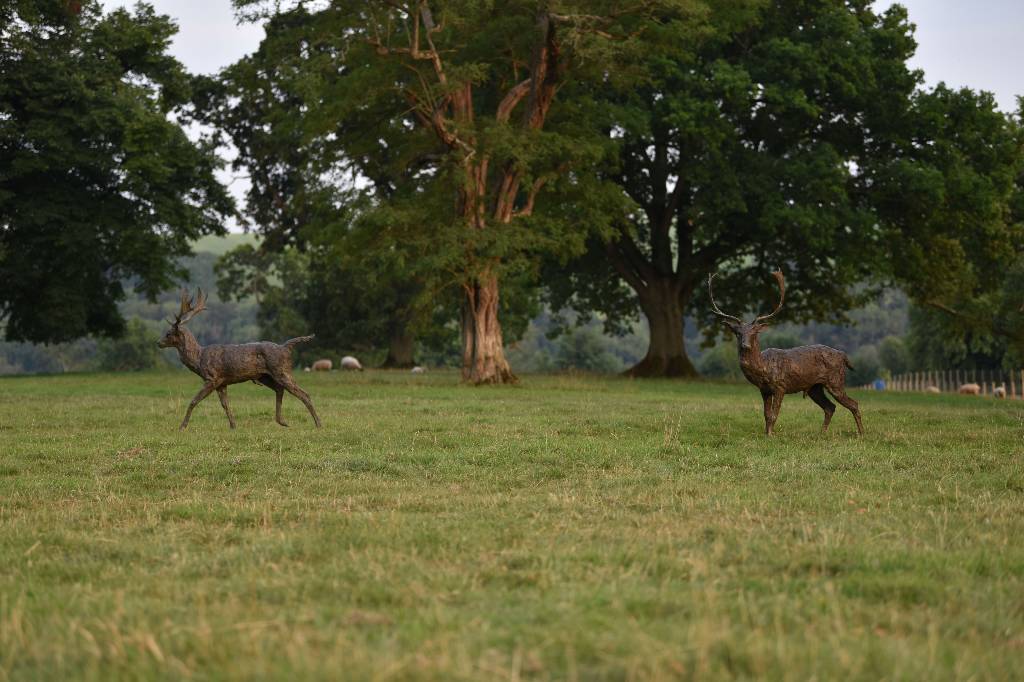 These sculptures are a must for any art enthusiast, sculpture collector or those with a passion for nature, whether you're looking for a garden focal point or interior piece for your super yacht. The Life in Bronze 2020 catalogue and works are available now.
To find out more about Hamish Mackie and his sculptures, head to: www.hamishmackie.com