By Emily Gray
Updated: 10/01/2022
Published 23/01/2021
Gone are the days where low and no alcohol drinks meant either getting a poor imitation drink that tasted nothing like the real thing, something so full of sugar you still had a headache or the best a glass of water with a slice of lemon and an umbrella. So, if you're taking on Dry January or just cutting back, check out these excellent alternatives: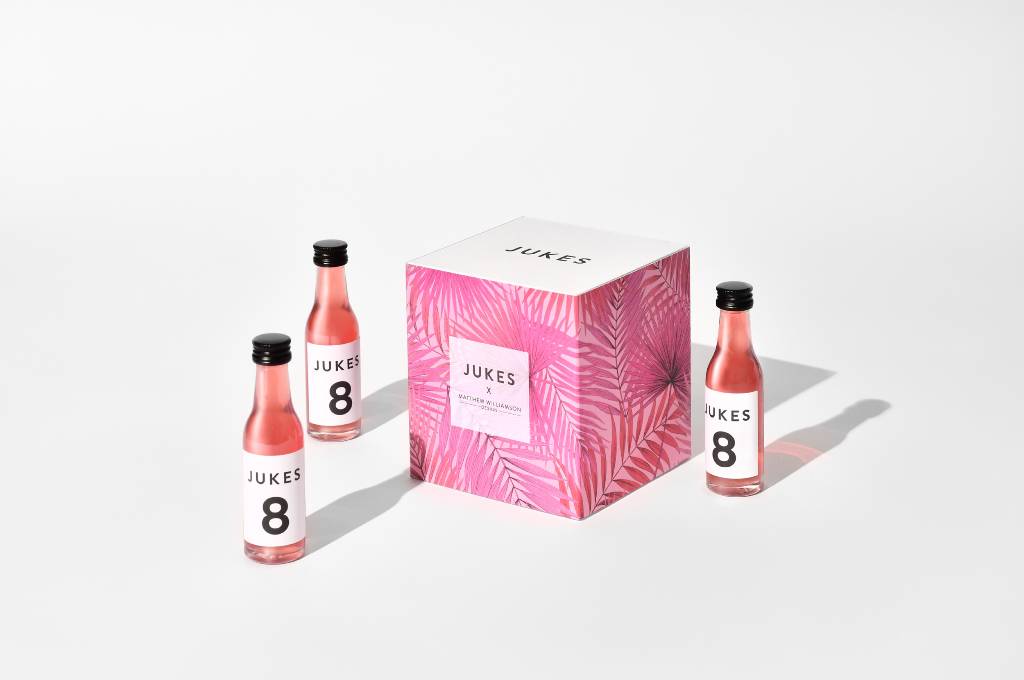 Jukes Cordialities
Created by world-famous wine taster and writer, Matthew Jukes and Jack Hollihan, Jukes Cordialities, is a healthy, alcohol-free drink handmade in London, that blends apple cider vinegar with fruits, vegetables, spices and herbs and pairs brilliantly with food, all you have to do is add water. Last summer, designer Matthew Williamson created a new box for their 'Rosé' Jukes 8 - with flavours of melon, pomegranate, pear, rhubarb and apple, it's a little taste of Provence.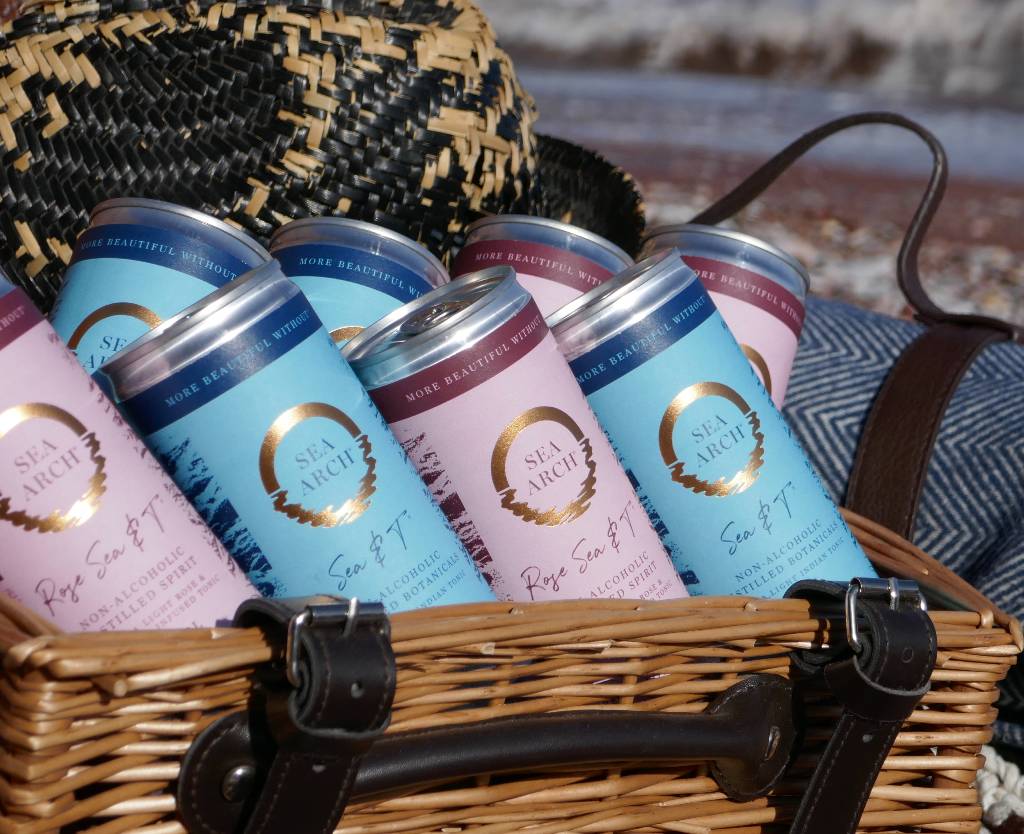 Sea Arch Drinks' Sea & T
You've had the G&T but what about the Sea & T? Yep inspired by the classic, the Sea & T is a ready to drink non-alcoholic cocktail made with the award-winning Sea Arch Coastal Juniper blend which has warmth from coriander and cardamom, bittersweet citrus notes from blood orange and grapefruit and a real Devonish character thanks to the dry seaside herbs of sea kelp and samphire. You can also try the Rose Sea & T, which mixes the Sea Arch Coastal Juniper with a rose and raspberry infused tonic.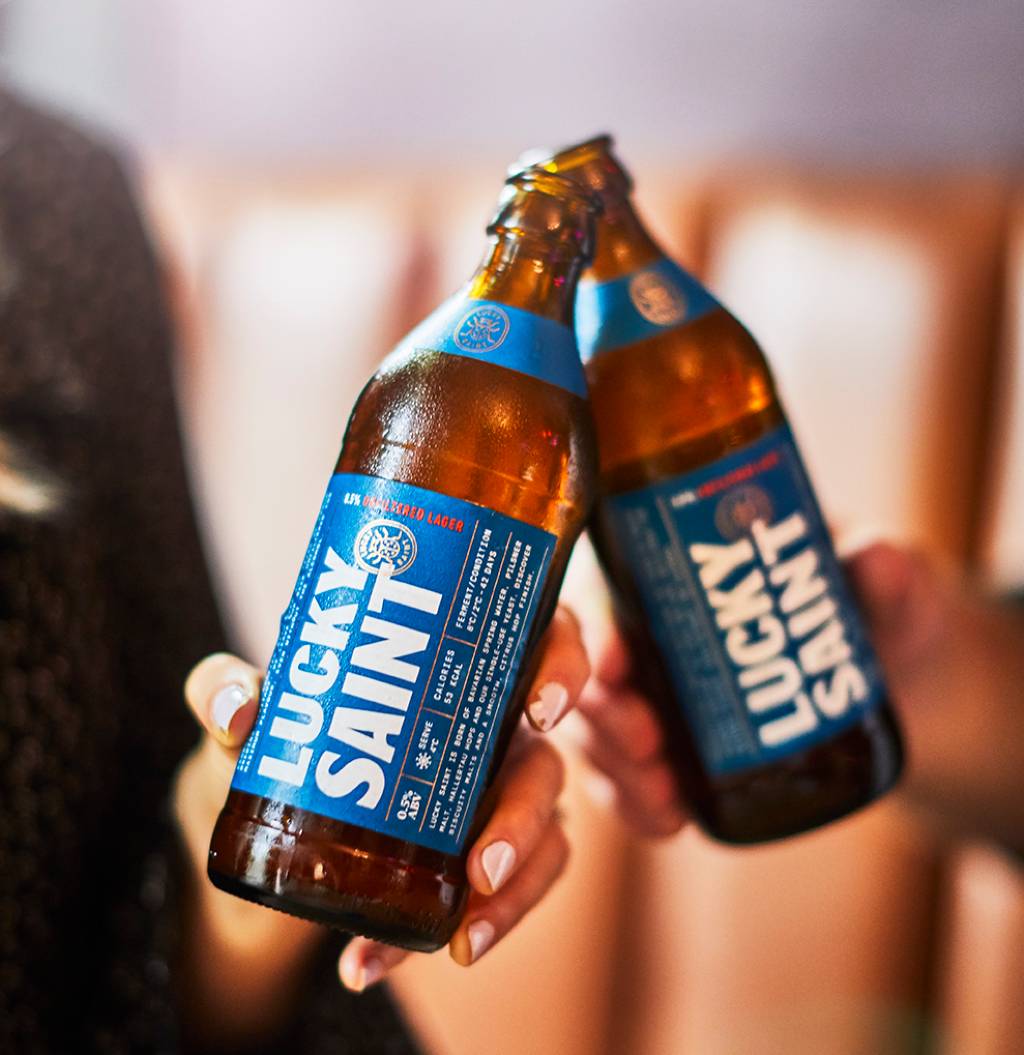 Lucky Saint
Remember that time last summer when for a fleeting moment it all felt a little more normal? Well after enjoying perhaps one or five too many beers, Lucky Saint became my go to at the next BBQ. Easy to drink, light and smooth, it's a 0.5% ABV (fun fact, a very ripe banana has about the same) unfiltered lager that is brewed in Bavaria with 400 years of brewing heritage with a wonderfully biscuity, citrus finish. If I hadn't known it was non-alcoholic I wouldn't have guessed until I woke up the next morning feeling fresh.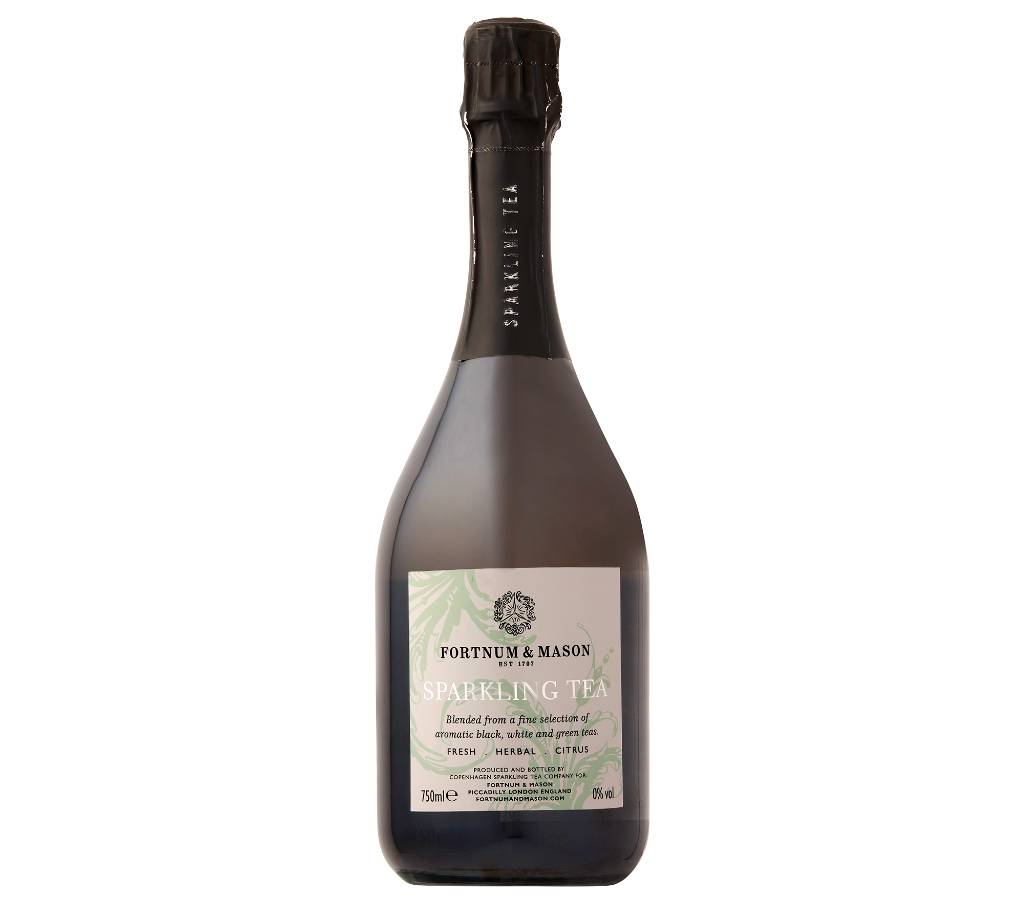 Fortnum's Sparkling Tea
Sometimes it's not so much the alcohol that we miss but the ceremony around it and the popping of the cork which is why we love Fortnum's Sparkling Tea. It has that wonderful celebratory feel but with absolutely zero alcohol. The latest evolution in their tea history, the Sparkling Tea is made with eight of their famous and rare brews and we think is perfect for a not so tipsy, afternoon tea.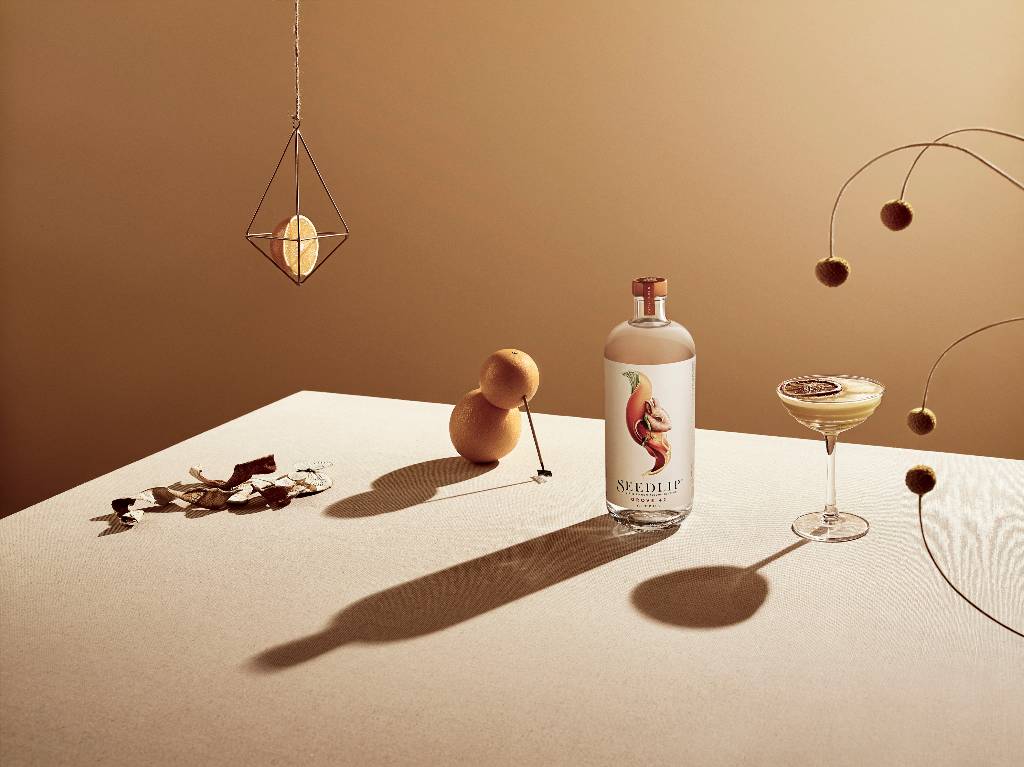 Seedlip
One of the most well known non-alcoholic alternatives,Seedlip was founded by Ben Branson, who was let down by the pink, sugary drink he was served when ordering a non-alcoholic cocktail in a London restaurant. He spent two years working on the world's first distilled non-alcoholic drink spirit and it's safe to say it became wildly popular. Starting with Seedlip Spice 94, each one of the flavours is vegan, sugar free and made with natural ingredients; our favourite - Seedlip Grove 42 a blend of Mediterranean orange, lemon peel, lemongrass and ginger. And if you're in the mood for cocktails you'll find plenty of creations to make on their website.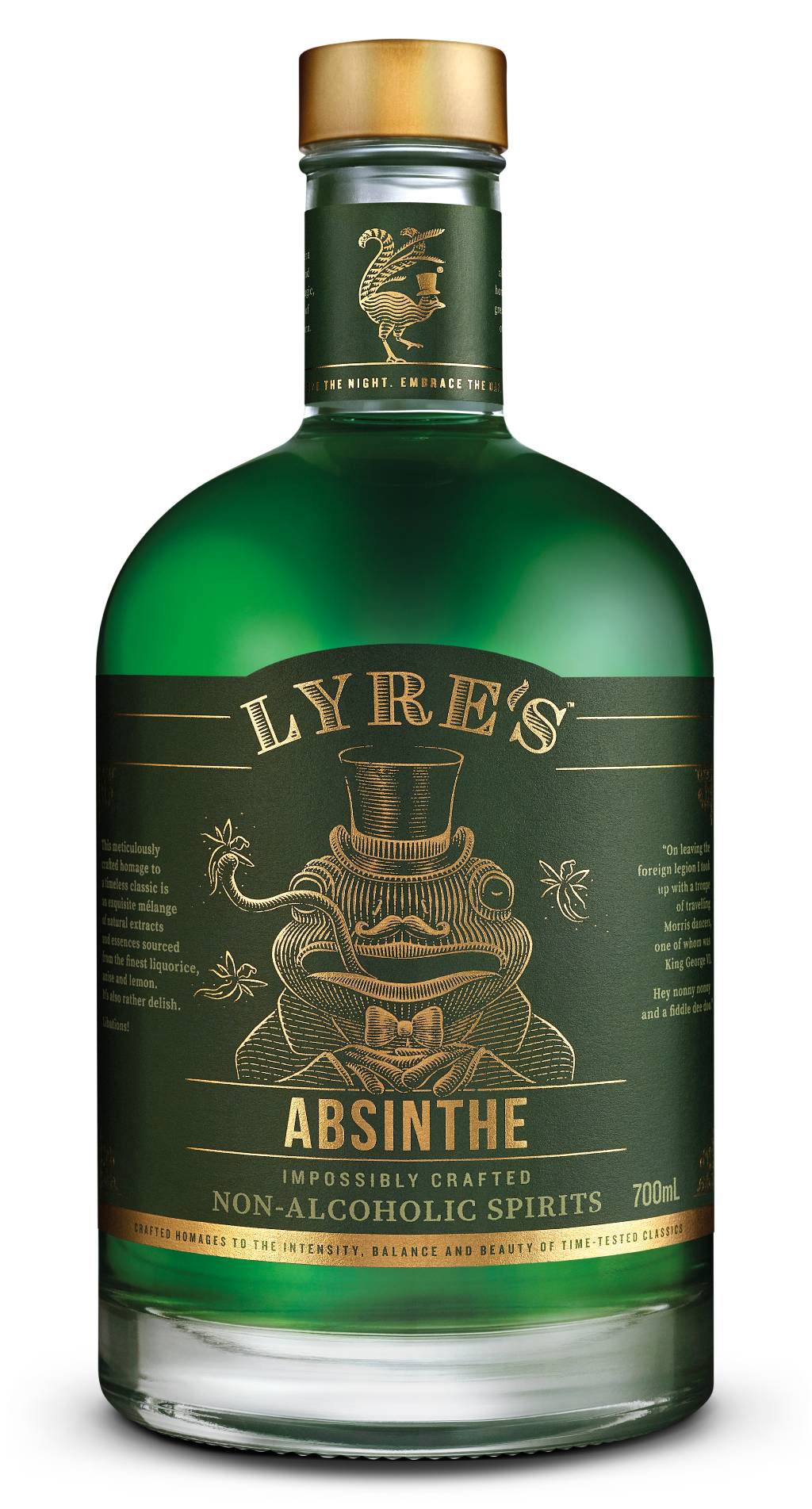 Lyre
Time for a fun fact, Lyre takes their name from Australia's lyrebird, the world's greatest mimic (it's definitely worth watching David Attenborough's video of them) because they want to recreate the sophistication and enjoyment of classic cocktails and iconic drinks just without the alcohol. And despite only launching in 2019 they already have a cabinet full of awards including Imbibe awarding their American Malt the Best Dark Spirit in the no and low category. They currently offer 13 different liqueurs and spirits; from their Absinthe and Italian Orange to their rich coffee liqueur and a Highland Malt so there's plenty to experiment with.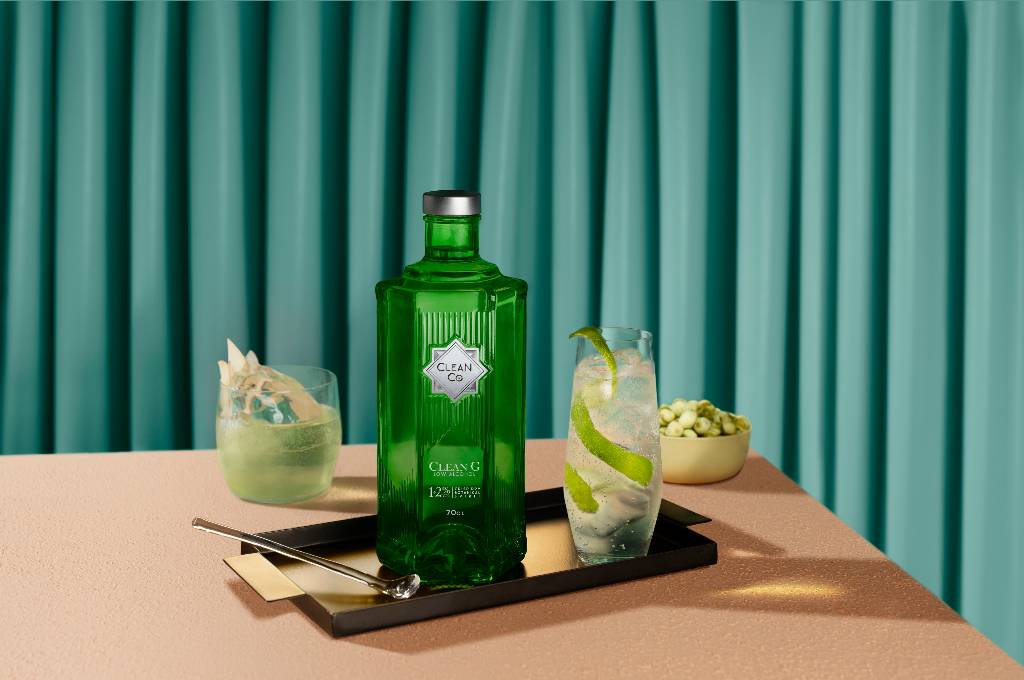 CleanCo
Founded by Spencer Matthews, CleanCo was created so that people could choose to drink less, reduce the excessive calories and unwanted hangovers but without reducing the flavour. Using traditional distilling processes to create their spirits they started with CleanGin, but have now expanded to CleanRum, CleanGin Editions and ready-to-drink cocktails.