By Emily Gray
Published 23/11/2021
Christmas, it's a time full of traditions, but do you know how they came about? We've chosen five of our favourite Christmas traditions and looked into their history. Get ready to learn some facts to impress your guests with on Christmas Day, or you know fill a small-talk void at some point in the next few weeks, 'Did you know the origin of Christmas crackers?...'
Advent Calendars
The History of Advent Calendars
Said to date back to around 1850, advent calendars started appearing in German homes and counted down the days to Jesus' arrival with Advent coming from the 'adventus' the Latin for 'coming'. Earlier traditional Advent calendars revealed pictures of the nativity, then came chocolate calendars and now the luxury Advent calendar has become big business.
Luxury Advent Calendars
Want to keep things classic with a chocolate calendar? Then it has to be Fortnum's Chocolate Truffle Selection Advent Calendar because who can resist starting each day with a Christmas Pudding truffle or a Christmas Spice Butter Biscuit? Sticking to just one a day is going to require a lot of self control. If you fancy a calendar with a little more of a kick, then end your day with the Old & Rare Whisky Advent Calendar from Drinks by the Dram which includes the likes of Talisker 41 Year Old 1978 Bodega Series 2 and Balvenie 30 Year Old. When it comes to luxury advent calendars it doesn't get more luxurious than Montblanc's offering. It's 24 days of beautiful Montblanc craftsmanship and 24 days of incredible gifts, we're talking a fountain pen, silver women's bracelet, a letter opener, wash bag and cufflinks.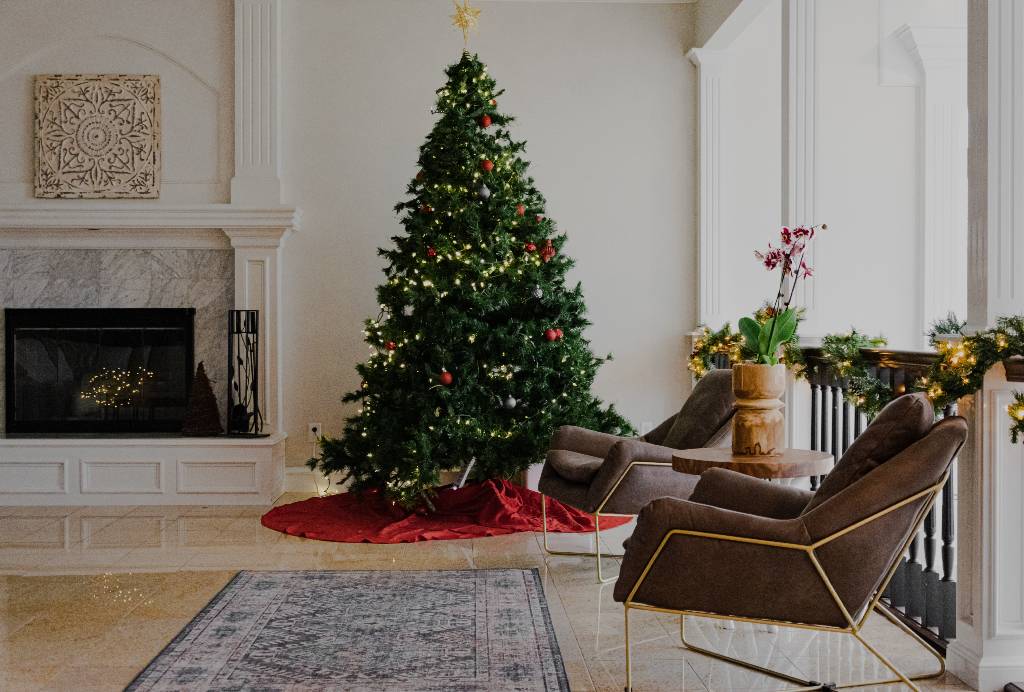 Christmas Tree
The History of the Christmas Tree
The centrepiece of the Christmas decorations has to be the Christmas tree. Traced back to 16th century Germany, Christmas trees began when Germans brought fir trees into their home on December 24th and decorated it with wafers, candles and apples as a 'paradise tree' to symbolise the Garden of Eden. The tradition didn't really catch on in England until Queen Victoria popularised it in 1846. As for London's most spectacular Christmas tree, the one in Trafalgar Square, that's a gift from the people of Norway who have been giving us a tree every year since 1947 as a way to say thank you to the British for their support during WWII.
Luxury Christmas Trees
Whilst there might be luxury Christmas trees adorned in gold leaf, for us luxury this year is having a sustainable Christmas tree. Christmas on the Hill based in north London has Christmas trees to buy and Christmas trees to rent. The trees to buy are all grown in sustainable British forests to reduce air miles and to ensure one is planted for each one that is cut down, but their rented trees really are wonderful. There's nothing quite so sad when you already have the January blues than seeing the streets strewn with old Christmas trees, kicked to the curb after they have been so beautifully decorated. So don't let yours join the 6 million that end up in a landfill. Instead, rent a tree, look after it over the Christmas period and return it so it can continue growing and be rented again next year - because a Christmas tree doesn't have to just be for this Christmas.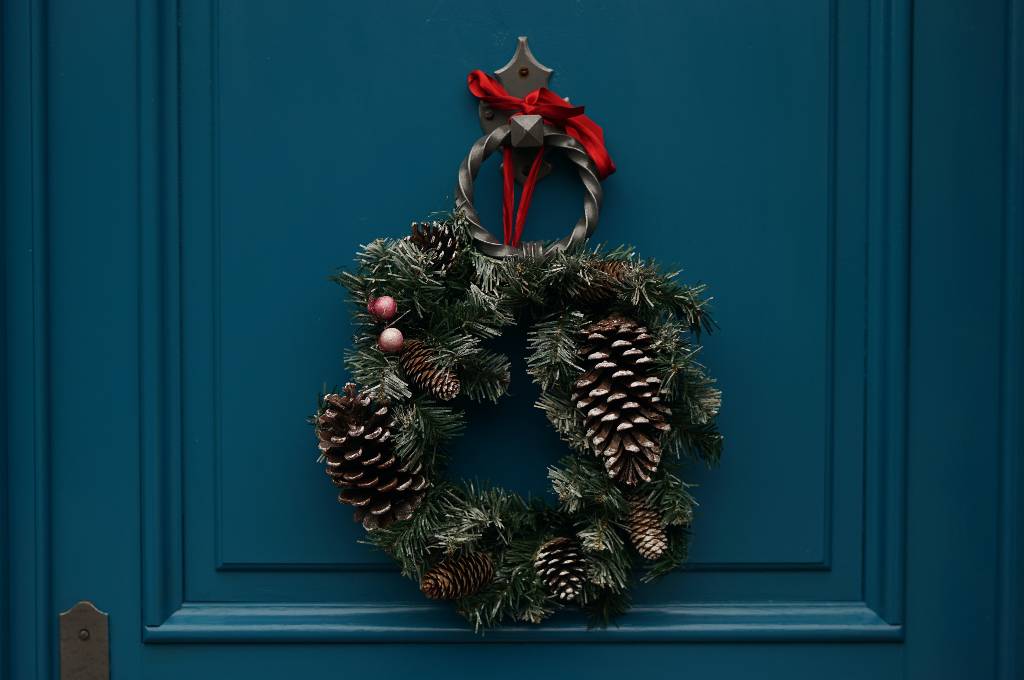 Christmas Wreaths
The History of Christmas Wreaths
Decorating your home starts with a festive door proudly displaying a beautiful Christmas wreath, but did you know wreaths were actually an offcut from the Christmas tree? It is believed that when Evergreen trees were brought inside to decorate they were trimmed, partly to fit in the room and partly to shape it into a triangle to represent the Holy Trinity. The offcuts from the tree were then woven into a circle or wreath and were hung on the tree to represent divine perfection and eternity as the circle has no end.
Luxury Christmas Wreaths
Don't leave your door naked this Christmas, these three gorgeous luxury Christmas wreaths will guarantee your door wins best dressed on your street. Embrace the smell of Christmas everytime you pass through the door with Wild at Heart's Cinnamon Magic Wreath which includes a vibrant and fragrant mix of dried whole and sliced oranges, cinnamon and pine cones. Inspired by the walks through the English countryside, Bloom's Woodland Wreath (which is 100% plastic free!) brings together white Limonium, berried Populous and Acacia with Nordmann fir spruce and pine cones. For a more contemporary Christmas wreath look to Hayford & Rhodes' Birchwood Door Wreath. Made with scented dove-grey winter foliage, pips of hydrangea, berries and thistles, over the festive season it will dry to a beautiful muted affect.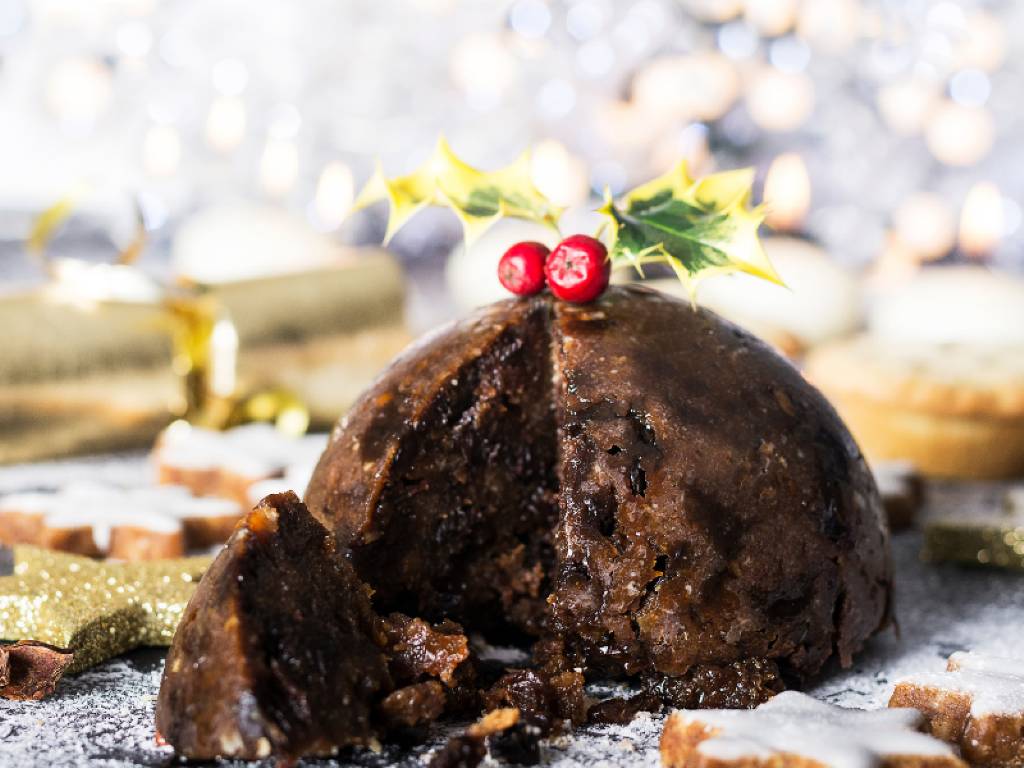 Christmas Pudding
The History of Christmas Pudding
The way to end all Christmas feasts, with a Christmas pudding preferably covered in brandy butter/brandy cream/cream or all three. First cited in 1573 the Christmas pudding as a dish called 'plum pottage' made from a mix of boiled meat, bread, sugar and dried fruits. Over time we lost the meat, the pottage became thicker and we doused it in brandy (said to represent the passion of Christ) and added a garnish of holly until it became the pudding we know today.
Luxury Christmas Puddings
Daylesford's Organic Christmas Pudding is made by hand on their farm using their family recipe which sees them formed in the traditional sphere shape and soaked with a good splash of stout and rum. Foreman & Field have The Best Christmas Pudding in Town which includes apricots steeped in English old salt rum and currants soaked in Dows 2011 late bottled vintage port. It even comes with a sixpence to hide and a hip-flask of 5 year old Somerset Cider Brandy for you to set aflame.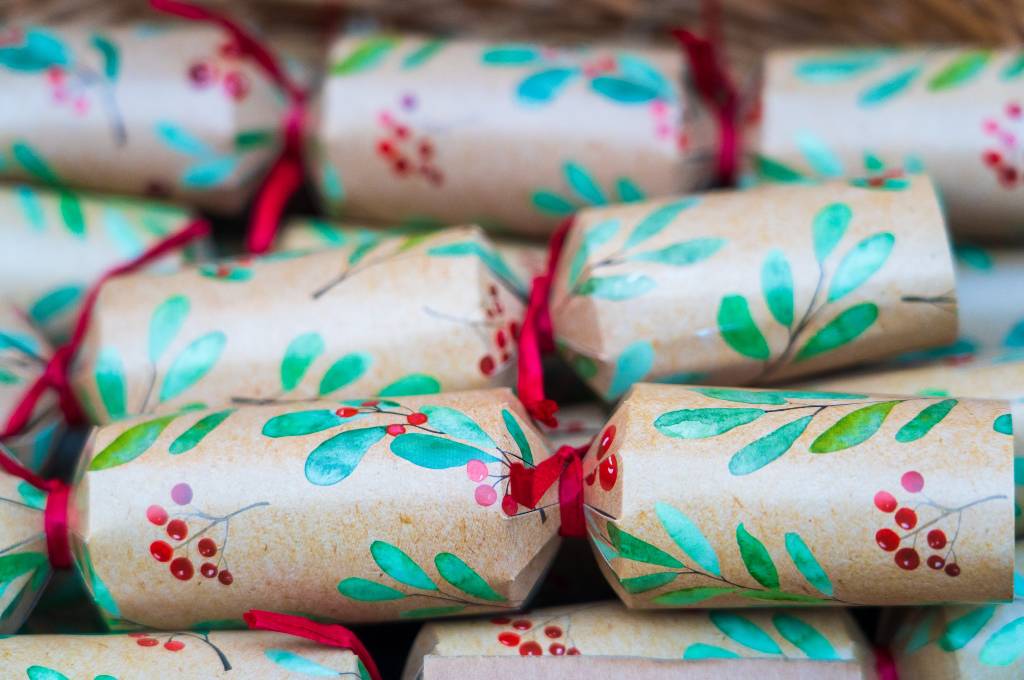 Christmas Crackers
The History of Christmas Crackers
When Tom Smith a London confectioner and baker, visited Paris he came across the French 'bon bon' a sugared almond wrapped in tissue paper. These proved particularly popular at Christmas but to extend their popularity throughout the year, Smith added a little motto to each sweet. And so the cracker began, the bang was added later and was said to be inspired by the crackling of a fire. In 1847 Smith patented his first cracker but it was until the 1860s that he perfected the mechanism. It was his son who added the paper hats and small gifts that we find in crackers. Over 150 years later Tom Smith's brand still makes crackers including special crackers for the Royal family.
Luxury Christmas Crackers
Pull the Christmas cracker and say cheers with The Handmade Christmas Co.'s personalised spirits crackers. You can choose from the likes of Chambord Raspberry Liqueur, Hennessy Cognac and Grey Goose Vodka and they still include a paper hat and joke too - you always need a cheesy Christmas joke. Rather than finding a bit of plastic inside a cracker, Floral Street's Christmas crackers include a travel sized fragrance inspired by the streets of London including their Ylang Ylang Espresso eau de parfum.