By Emily Gray
Published 12/10/2021
It is said that it was Guccio Gucci's time spent escorting the aristocratic and elegant travellers whilst working as a luggage porter and liftboy at The Savoy that inspired him to start his own leather goods company on his return to Italy. Which he did, opening his first shop in Florence in 1921, fast forward to now and the eponymous brand is celebrating its centenary.
Celebrating their shared history, The Savoy and Gucci have partnered for a number of events throughout the year and the latest is the transformation of The Royal Suite into The Royal Suite by Gucci. A reflection of the Gucci World, the suite, which runs the entire length of the fifth floor and covers 265 sqm, features furniture, furnishings and decorative pieces from Gucci Décor and a collection of art and antiquities specially curated by Christie's. Like what you see? Everything in The Royal Suite by Gucci is available to purchase.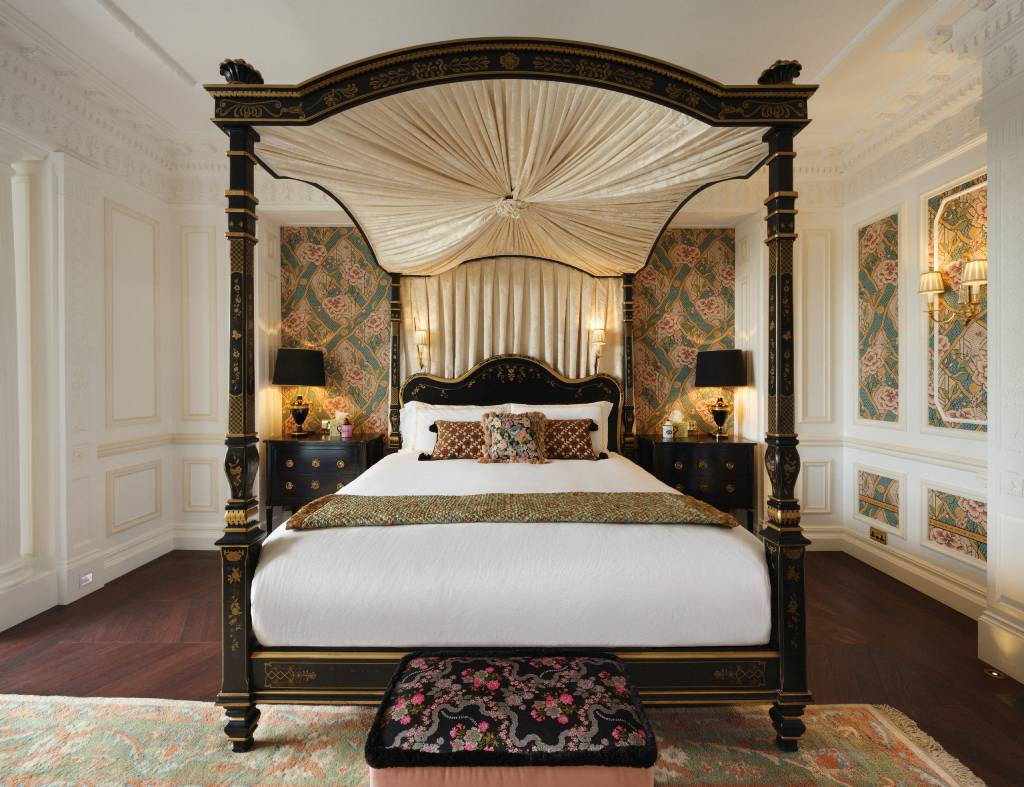 From the grand four poster king bed with the hand sprung Savoir mattress to the marble-clad bathroom with stunning views, the suite is the epitome of luxury and that's before the you take into account the experience included when staying in The Royal Suite by Gucci.
On arrival (private return transfers are arranged from the airport or station) you'll be greeted with the Gucci x Savoy welcome which includes a range of gifts and a bottle of Louis Roederer Cristal on ice. Following your VIP personalised Gucci shopping experience which can take place either in the suite or at one of Gucci's flagship London stores (private Rolls Royce transfer is included) you'll be served Italian cocktails as an evening aperitif before breakfast in the morning.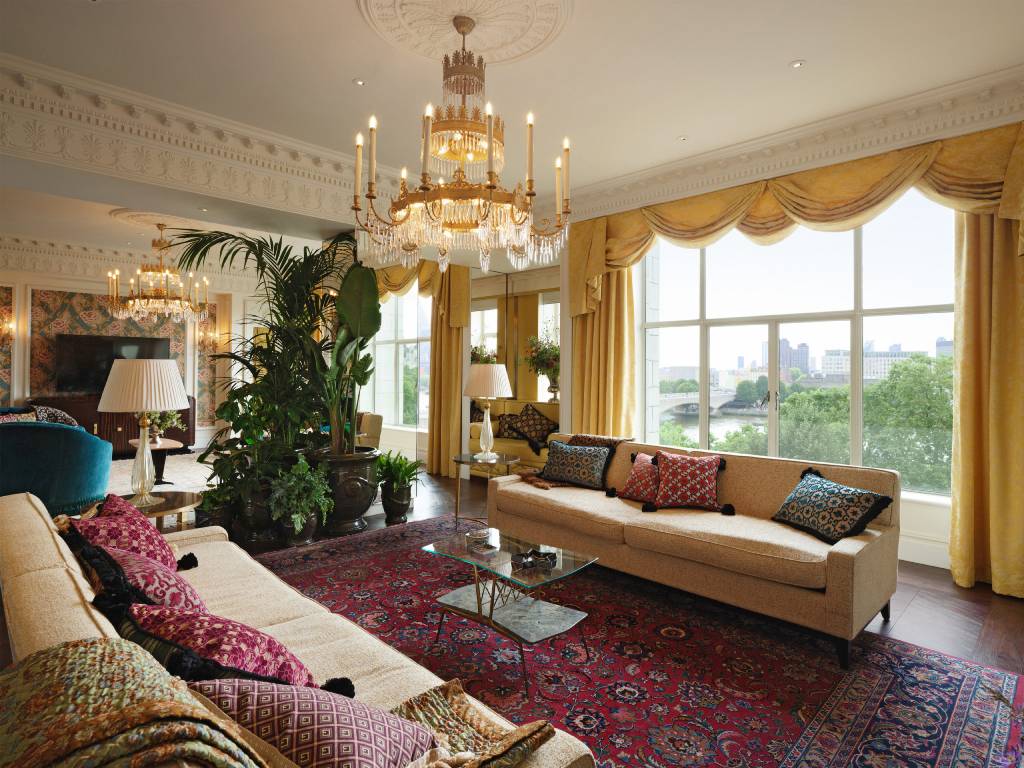 Anything else you might desire during your stay will be taken care of by your dedicated butler. With their incredible network and the support of an army of wonderful professionals within the hotel, they will ensure your every need is met, from organising tables at sought after restaurants to supporting business requests.
From carrying luggage for other guests to having the most exclusive and exceptional suite in The Savoy, it's been quite the journey for Gucci.
The Royal Suite by Gucci at The Savoy is available to book now with rates starting at £15,875.