By Emily Gray
Published 04/08/21
With some serious James Bond esque vibes, the FOILER is for those looking for an adrenaline fuelled adventure and want to look seriously suave whilst doing so.
This latest innovation in sailing was created by ENATA and we have to say it's impressive. So, how does it fly? Well, the yachts have four foils that are like the wings on a plane, just under water and smaller and as the boat increases speed, the foils start to lift the FOILER, like an aeroplane. Designed to provide auto-stability, amazing grips for turns and a smooth ride, the foils can take on waves up to 1.5m without slowing down like regular yachts or compromising on comfort, making it ideal if you suffer from seasickness.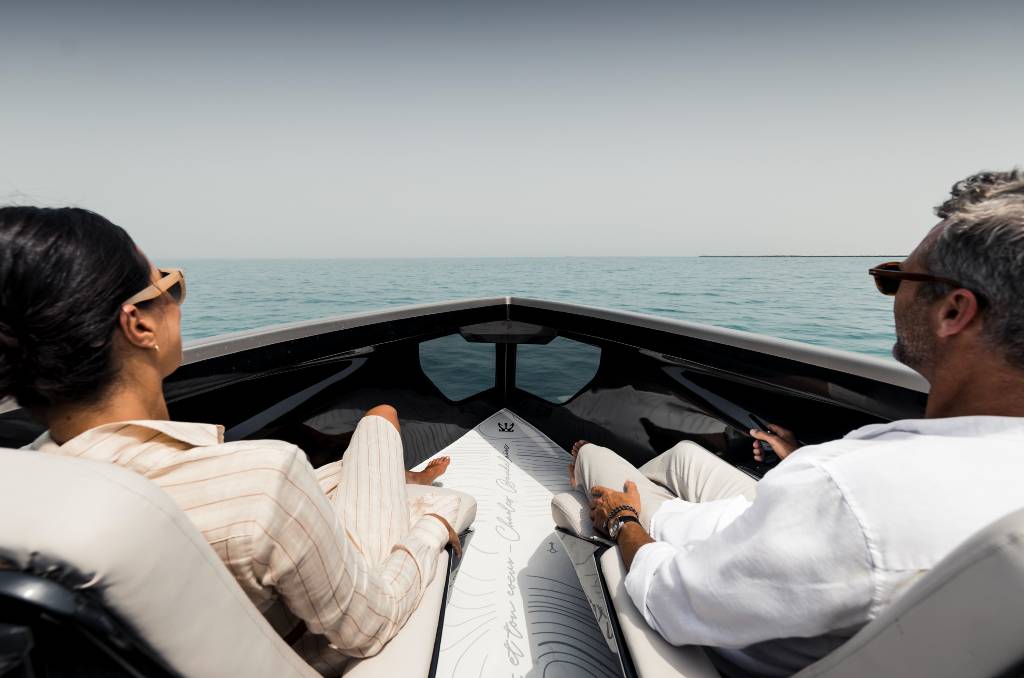 Made with a full carbon fibre hull and a 740hp hydrostatic propulsion system, the FOILER can reach up to 40 knots in foiling or fly mode and is up to 40% more efficient than a regular boat - at 22 knots when foiling it only uses 2.0 l/nm. Plus the foils are fully retractable so you can switch from foiling mode to use it as a classic boat easily, especially if you come up against more extreme conditions.
On board the fully integrated management system, Wingman, not only displays all the key information on its dashboard but will also provide constant updates and new features such as increased fuel efficiency. The numerous smart sensors across the FOILER relay information back to the Wingman so preventative maintenance can be made or if you want a more detailed health report of your FOILER you can give access to Enata, who can even fix any potential issues over the air when a technician isn't available.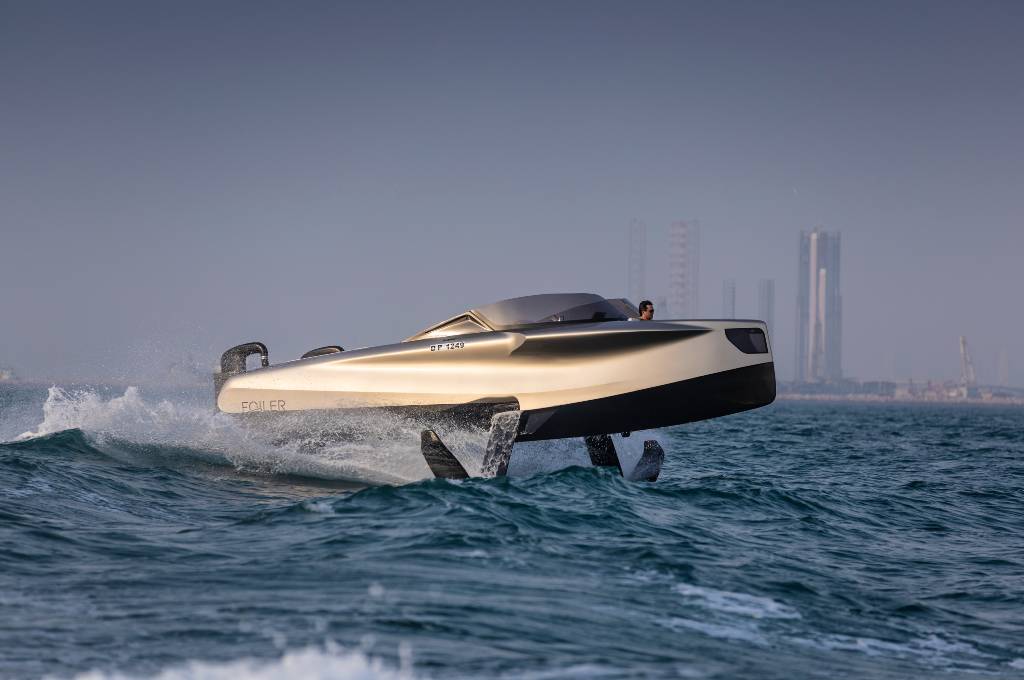 There are several layouts to choose from, all are equipped to the highest standards and include storage facilities, retractable tables, fridge, bathroom and can carry up to 8 passengers. We've got our eye on the recently launched Royale Cabin model which features a double cockpit seat, extended rear seating with sun loungers and a luxurious front cabin, providing privacy or shelter from the elements. This is of course before any additional options you might fancy like underwater lights, a mini bar, towing point or ski pole, or if you really want to make it your own, go for the custom design.
The Foiler: it's bold and it's extravagant- sign us up.