As some of Listique's members already know, Listique was the brainchild of domestic staffing recruiter Adam Irving of Irving Scott. His vision was to create a directory of first-hand recommended professionals who are used to working with sophisticated clients in elite households across London and the UK. The result was Listique, a luxury directory where his trusted clients and candidates could showcase their first-hand recommendations of the very best of London's businesses, artisans and services. In the niche area of boutique domestic service recruitment, there are few who equal the standards set by Irving Scott. Given these circumstances, it is no wonder that those peer household staffing experts mentioned within Listique are among the best in the field.
Listique-listed household recruitment specialists: the lowdown
Few directories have as much expertise in selecting and recommending domestic staffing agencies as Listique. Listique-listed household recruitment experts meet the highest of standards in client care, have a database of candidates of the highest quality, offer 12 week trial and replacement or money-back guarantees in the unlikely event that a placement is less successful than might have been expected and, above everything else, these domestic staffing experts are diligent at checking references, qualifications and Brexit-related work permit restrictions. Consummate professionals with no desire to waste anyone's time, these household recruitment specialists are adept at matching skills, personalities, and circumstances so that busy homes run smoothly with the right nannies, butlers, chefs, maids, personal assistants, household managers and chauffeurs. Happy candidates mean happy households mean happy clients.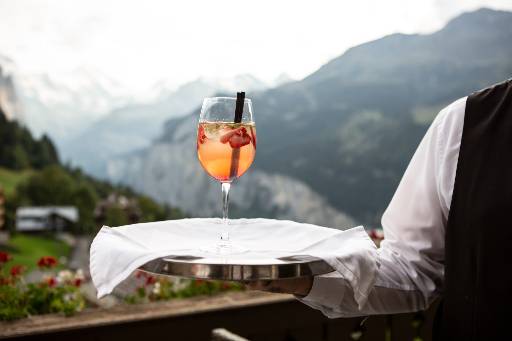 Expect long-term business relationships built upon trust
Listique recognizes the importance of creating a strong bond between client and recruiter. This goes beyond providing practical support for extravagant lifestyles; the nature of this business relationship is one of mutual reliance. The ability to place a prized candidate in an esteemed household for a successful new role is a skill that top recruiters cultivate. Our sister company Irving Scott continues to expand and epitomise excellence within the sphere of domestic staffing by building long-term relationships with all players: clients, candidates and third-party service providers.
Expect multilingual and multicultural staff
Top recruiters such as Lynda J Weatherhead and Paloma Irving have spent years living abroad before returning to the UK with a clear understanding of the international expectations of their clients and candidates. Listique brings these top recruiters to the attention of international clients who reside in London, making sure the right match is made between household and professional domestic employee. Those who choose to have a career in private service in any 21st century aristocratic household embrace and welcome the international lifestyle that comes with the job. Whether travelling with principals or welcoming sophisticated foreign guests, candidates placed by Listique's household recruitment agencies have the right skill sets to thrive under all circumstances.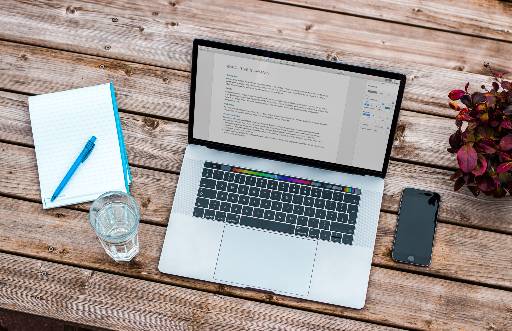 Expect quality over quantity
Listique's household staffing agencies attract the best talent. We are aware of the fact that the most sought-after nannies and butlers inform their favourite recruiters of forthcoming availability in the knowledge that they will be matched with top clients. These niche recruiters believe in the quality of their candidates. They offer a select number of suitable profiles to their clients for each vacancy, dedicating time to make sure each CV is impeccable.
Clients welcome this pragmatic approach to domestic staffing recruitment. Professional recruiters who specialize in UHNW families have a special intuition that affords them insight into the fundamental requirements for each client. Every family is unique, each client requires a bespoke approach, as each role differs from another. Top recruitment specialists pay attention to detail, leaving no question unasked. Thus, time is not wasted and the success rate of placements is over 90%.
Expect nannies and mannies
High-end nanny and private staff recruiters are passionate about their roles. The most important and sensitive positions within a household are those that involve childcare. At Listique, we exclusively mention agencies that offer a personalised service for this most delicate of tasks. As partners Kinder Nannies & Staff Recruitment point out, they don't just make successful, long-term placements because it's their job, they do it because they are truly passionate about what they do. Mannies and nannies are chosen for placement with families who will benefit from their experience with children aged between 0 and 15. These candidates have first aid training, language skills, knowledge of child dietary and nutritional guidelines, endless energy and natural leadership abilities. They inevitably become a treasured asset to the families who engage them.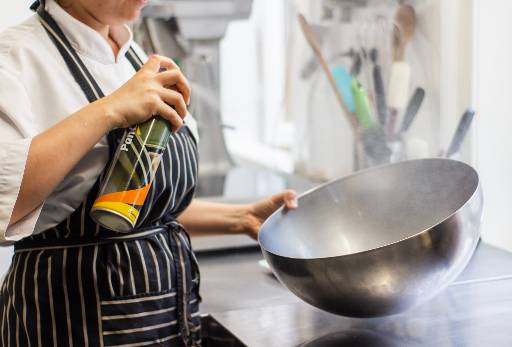 Expect standards fit for royalty
Our experienced domestic recruitment experts know a thing or two about the protocols involved in working at a royal household. They instinctively know the duties required when providing personal attention and care for such a distinguished family and their guests. Our recruiters keep in touch with their candidates in such roles to pass on or learn about the latest trends and insights in their field of expertise, be it as head chef, butler, wardrobe manager or household manager. When placing a candidate with royalty for the first time, the recruiter spends considerable time scrutinizing their experience, checking their references, and preparing a psychological profile.
Expect recruiters with extensive experience
When it comes to best practice for hiring domestic staff, our sister company Irving Scott say that the key is discovering the best match for the client: Our experience of sourcing and vetting means the household staff we provide is of the highest calibre.
This means that boutique household staffing agencies remain on hand with practical support such as drafting NDAs, and general support, such as providing advice on how to screen candidate profiles prior to interviewing potential employees. Thus, Listique's domestic recruitment experts consistently exceed expectations in their roles as consultants all the way through the recruitment process. They uncomplicate matters; they remove any elements of stress. In the end, recruiting new members of staff for a high-end home can be a rewarding experience for all involved, providing a chance for each player to shine.
Contact Listique's recommended private staffing experts for your domestic service requirements. Mention LISTIQUE for exceptional attention.