By Emily Gray
Published 11/06/21
There's no denying that the UK loves gin (it's reported that there were over 560 registered UK distilleries in 2020!) and on Saturday 12th June there's a whole day dedicated to the juniper spirit. So in celebration of our favourite tipple we've rounded up six new gins, from gins inspired by satellites to gins flavoured with cheese.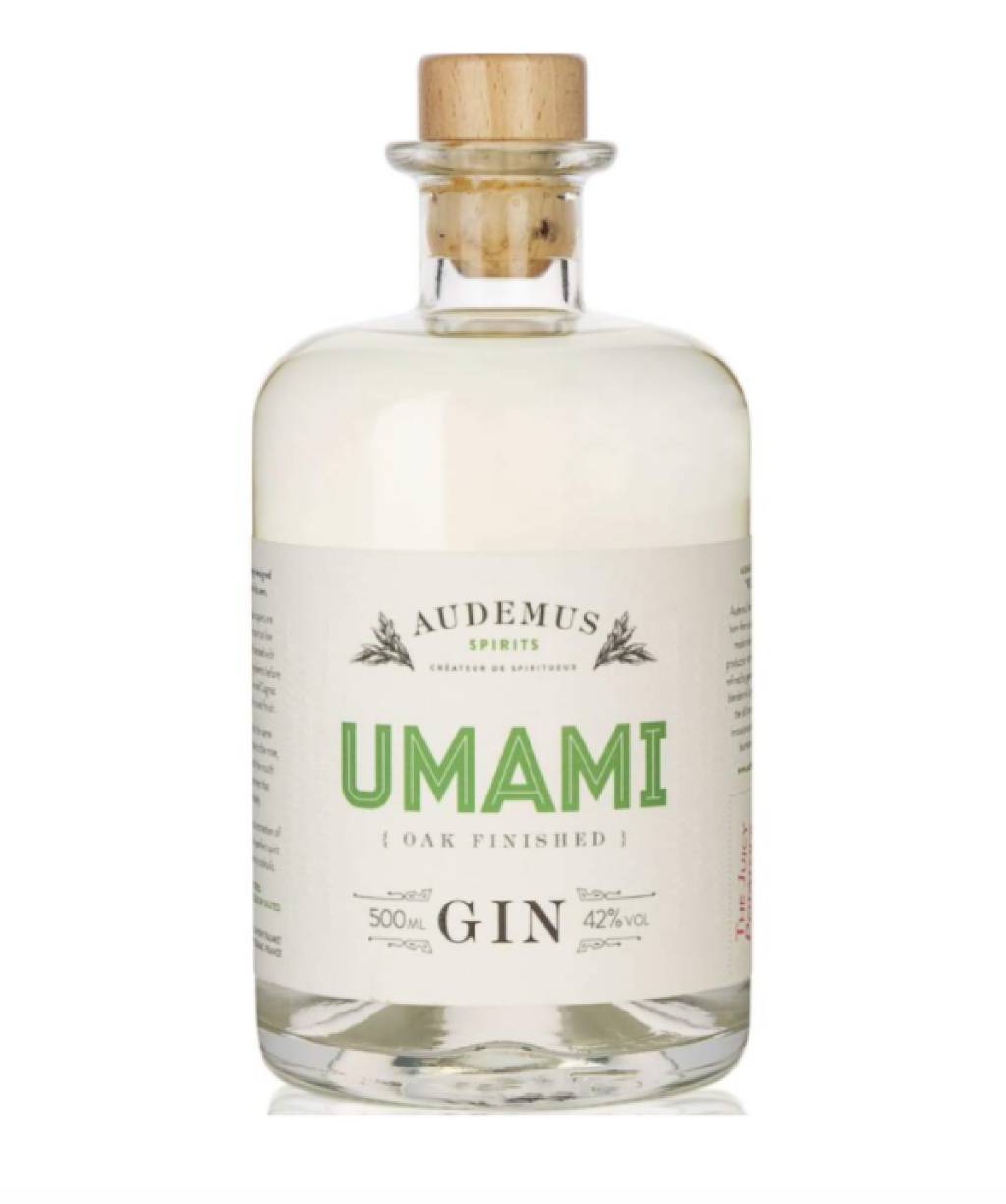 Audemus Umami Gin
How about a gin made with capers and parmesan cheese? Hear us out this unique concoction is made by Audemus Spirits and is named after the fifth taste for a distinctly savoury taste. Combining capers and Parmigiano -Reggiano distillates with bergamot and juniper, the gin is then left to rest in an old cognac barrel for several months. The result is a fresh, lightly savoury gin with its own flavour profile.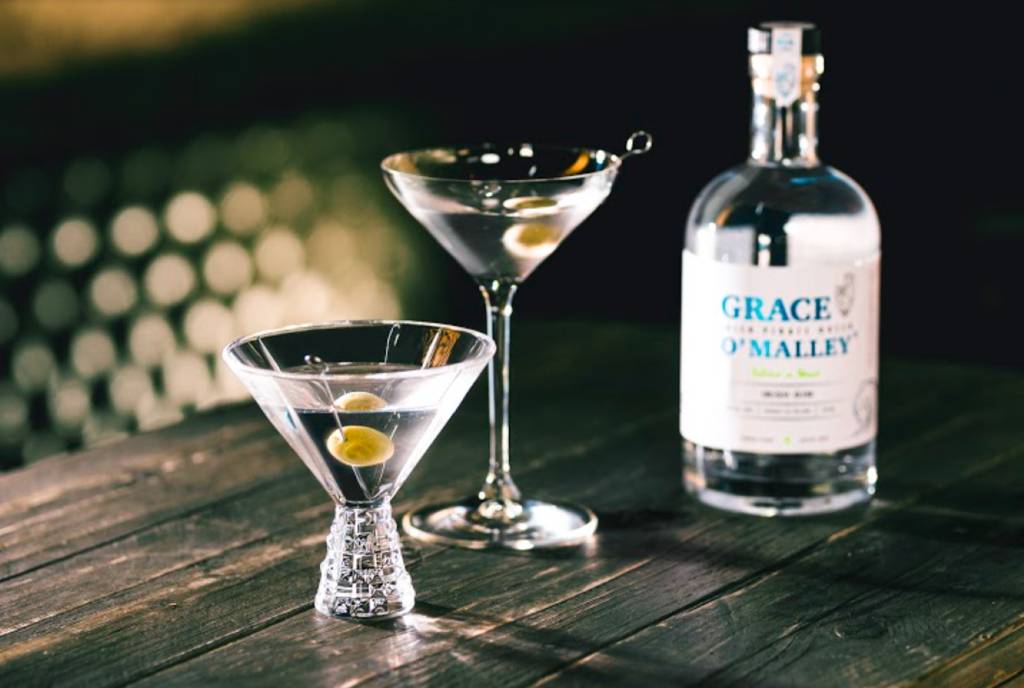 Grace O'Malley Spirits Heather Infused Irish Gin
Grace O'Malley is predominantly known for their award-winning Blended Irish Whiskey, but now they have turned their hand to gin with the launch of their Heather Infused Irish Gin. This traditional-style gin is made with 14 aromatic botanicals from the west of Ireland including heather, blackthorn, rock samphire, red clover and wild thyme. Using modern distilling techniques they have captured the flavour intensity to create a fresh and floral gin. Try it as a martini with a dash of The Bitter Truth - an olive bitters.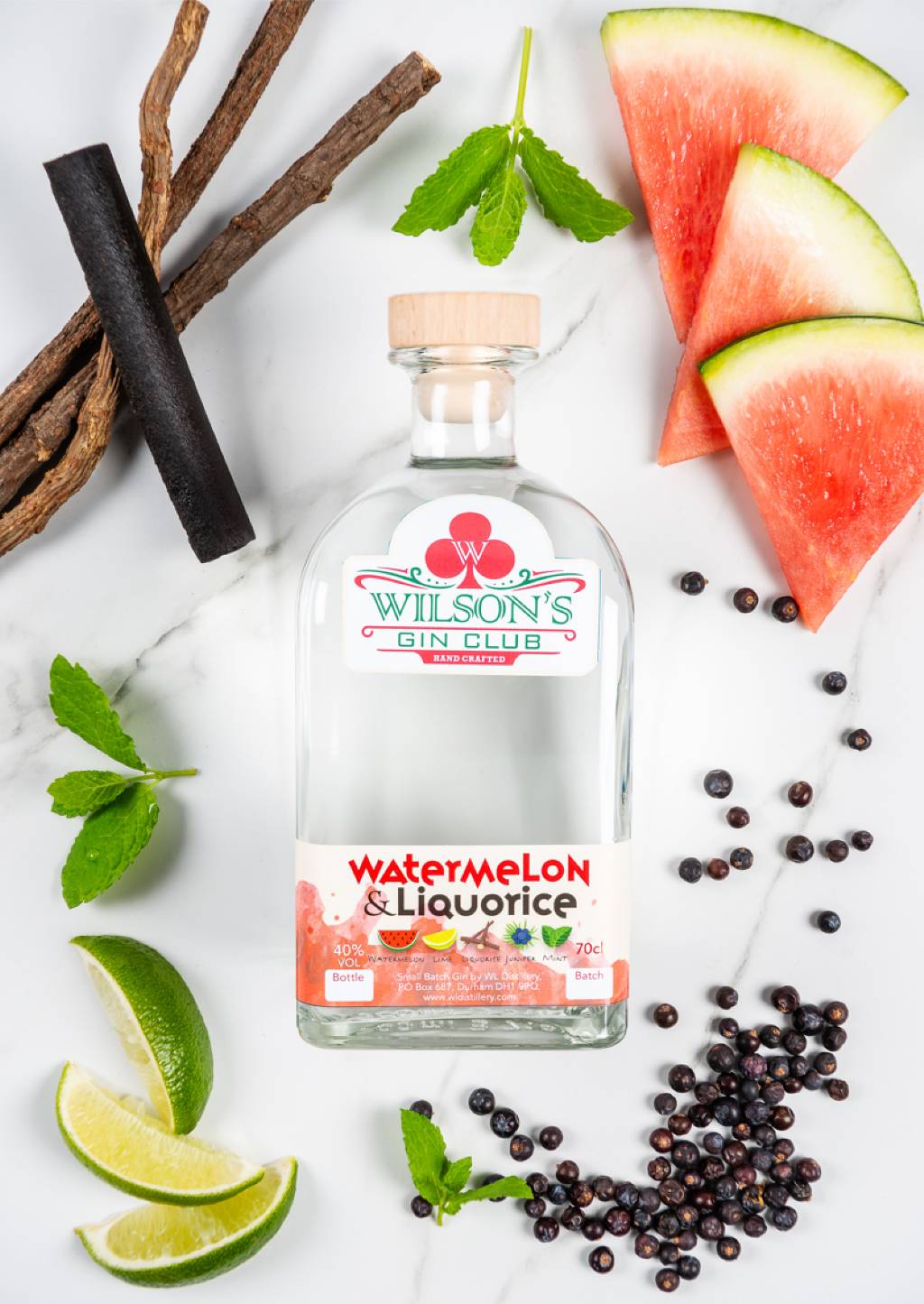 WL Distillery Wilson's Gin Club Watermelon and Liquorice
North East distillery, WL Distillery creates their gin by hand from picking the ingredients through to labelling the bottles. And now they are launching their first new flavour, Watermelon and Liquorice which combines refreshing watermelon with crispy mint, lime and a twist of liquorice. If you're looking for summer in a glass then this is it.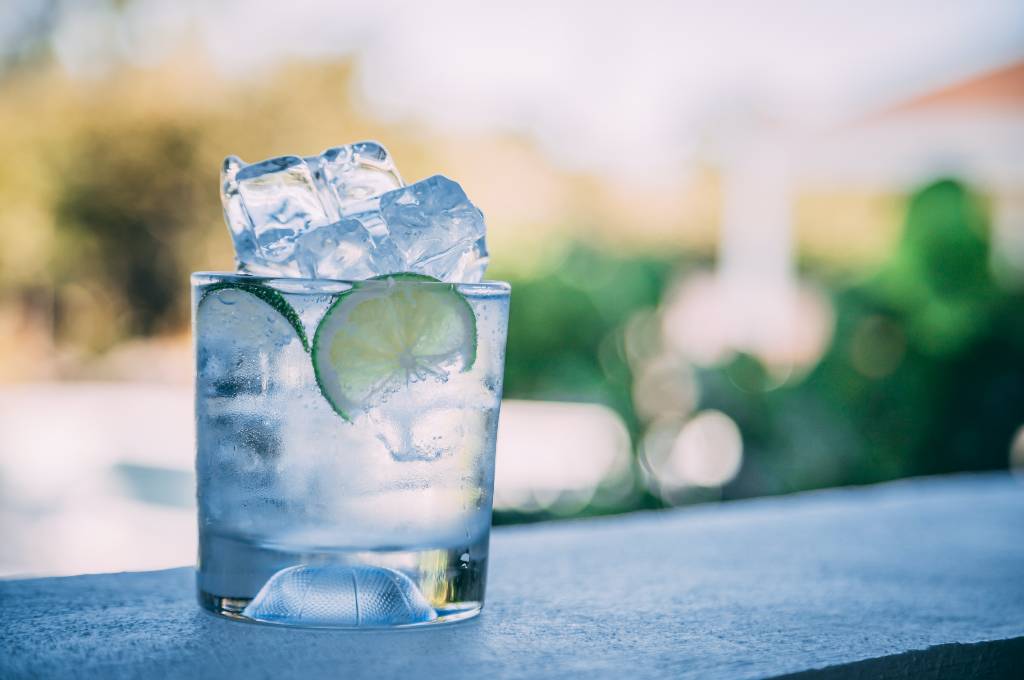 Shetland Reel Countdown Gin
Located at the northern end of Unst, an island only accessible from the Shetland mainland via two ferry journeys is Shetland Reel, the UK's most northerly distillery. The distillery creates blended malt whisky as well as island-inspired gin, made using local botanicals. Their latest addition to their gin collection is their Countdown Gin. Inspired by the Shetland Space Centre, this new gin will be available for the next 12 months as Unst countdowns to Shetland's first satellite launch next May. With plenty of juniper and citrus and a coriander seed flavour at the end, it's clean, fresh but with a real flavour punch.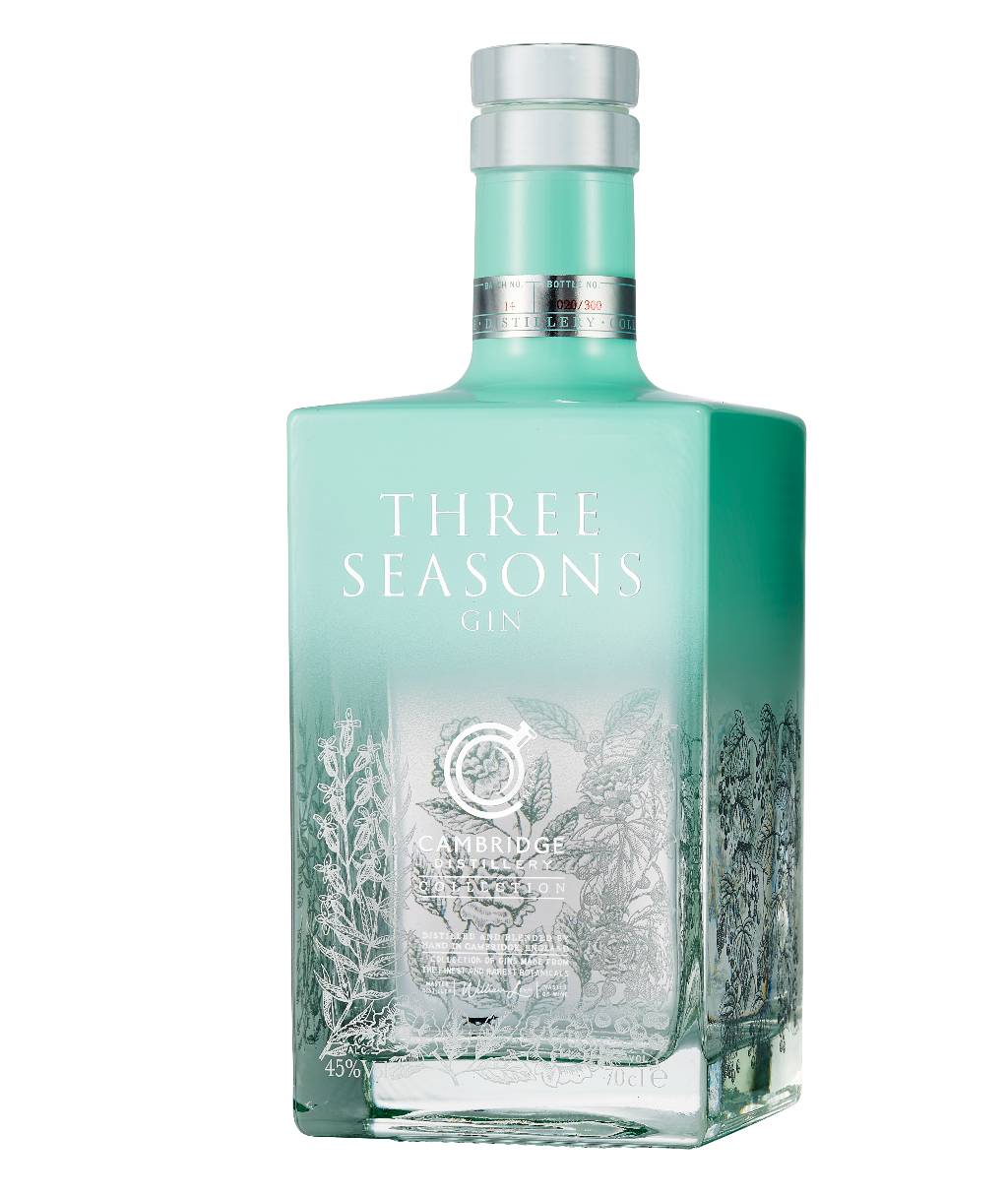 Cambridge Distillery Three Seasons Gin
Cambridge Distillery has launched a new gin inspired by English gardens. Created so that the flavours progress as they would appear throughout the seasons, the gin starts with spring lemon verbena, followed by fresh summer rose and finishes with autumnal blackcurrant leaf. If you've ever fancied having your own bespoke gin, Cambridge Distillery also offers gin tailoring. During an afternoon consultation the Master Distiller will take you through a flight of blind tastings to determine your palate preferences so that they can create a completely unique and bespoke gin tailored to you. Cheers!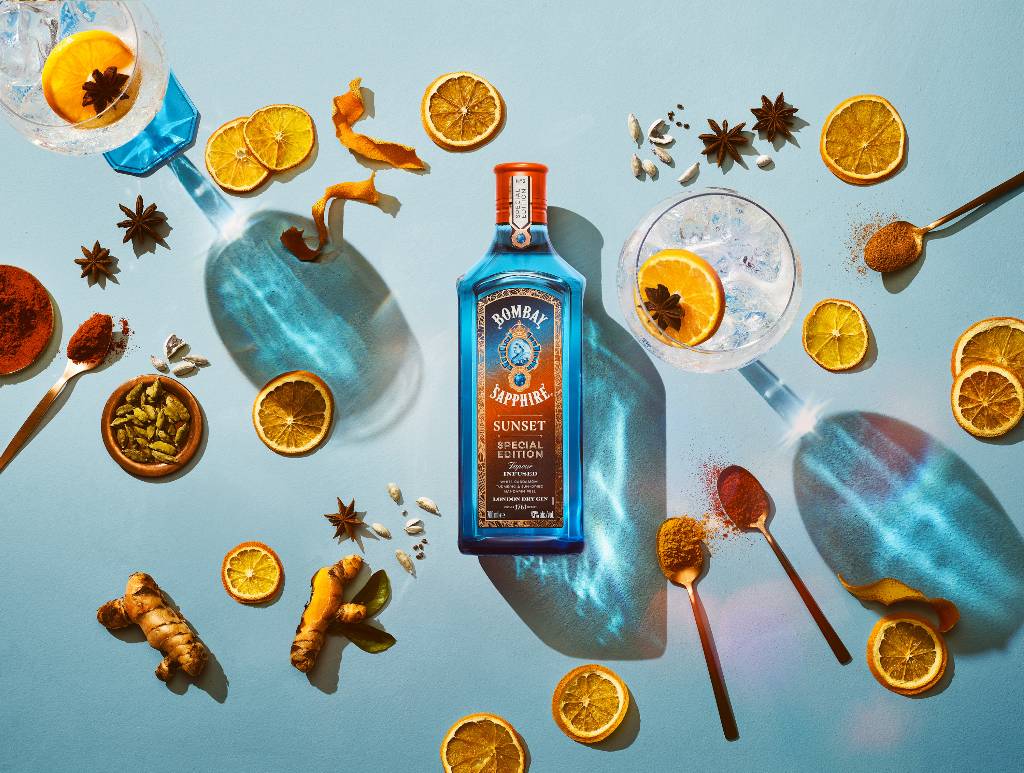 Bombay Sapphire Sunset
Drinks in the garden with friends as the sun sets, it's one of the best parts of summer and now Bombay Sapphire has a gin for that. As the name suggests, Sunset is inspired by the glow of the setting sun and encapsulates those balmy summer evenings. The ten signature Bombay Sapphire botanicals are combined with an additional three: golden turmeric, Indian white cardamom and Spanish mandarin to create a complex but balanced and vibrant gin. Recommended as Sunset & Tonic with a garnish of an orange wheel and star anise, it makes for the ideal Friday night sundowner.